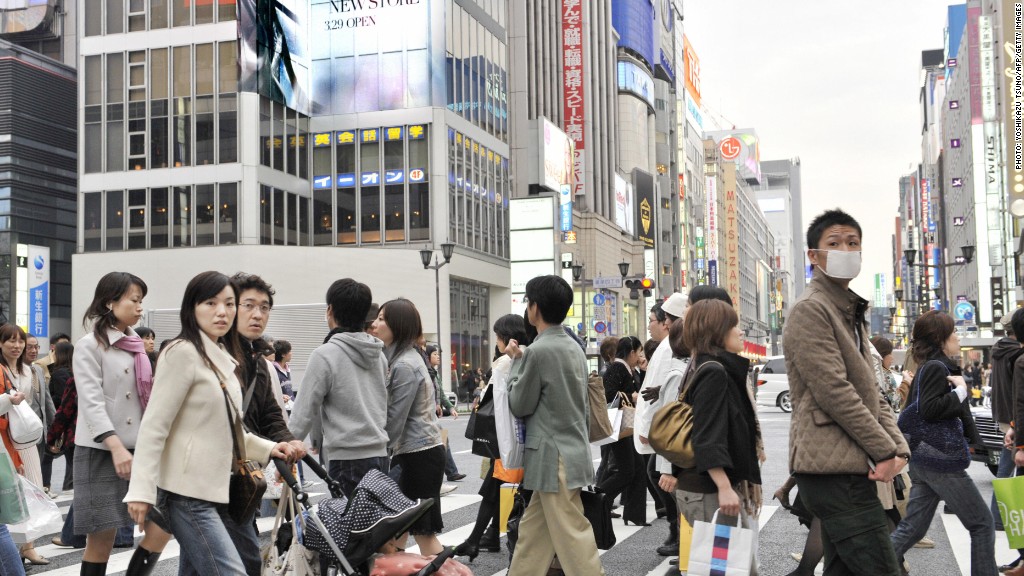 Investors in Japan are cheering the implementation of "Abenomics," a fresh round of government spending and drastic monetary easing designed to end 15 years of deflation.
The gambit, the brainchild of Prime Minister Shinzo Abe, is already having an effect. The yen has depreciated sharply and stocks are at multi-year highs. The IMF has endorsed the plan and Japan has largely avoided charges of currency manipulation.
But some economists are warning that Japan would be wise to attack its rising debt levels with similar vigor by hatching a plan to cut welfare benefits and raise taxes in the medium term.
The problem is severe. Japan's gross public debt is projected to hit 230% of GDP by 2014 after years of sustained deficits.
The Organization for Economic Cooperation and Development, which largely gave its blessing to Abenomics in a report Tuesday, cautioned that Japan must do more to arrest rising debt.
"Stopping and reversing the rise in the debt-to-GDP ratio is crucial," the OECD report said.
It's the same story at the IMF: "Japan needs more ambitious plans to bring down debt, plus structural reforms to shift the economy into higher gear," IMF managing director Christine Lagarde said last week.
Related story: Japan defends easy money gamble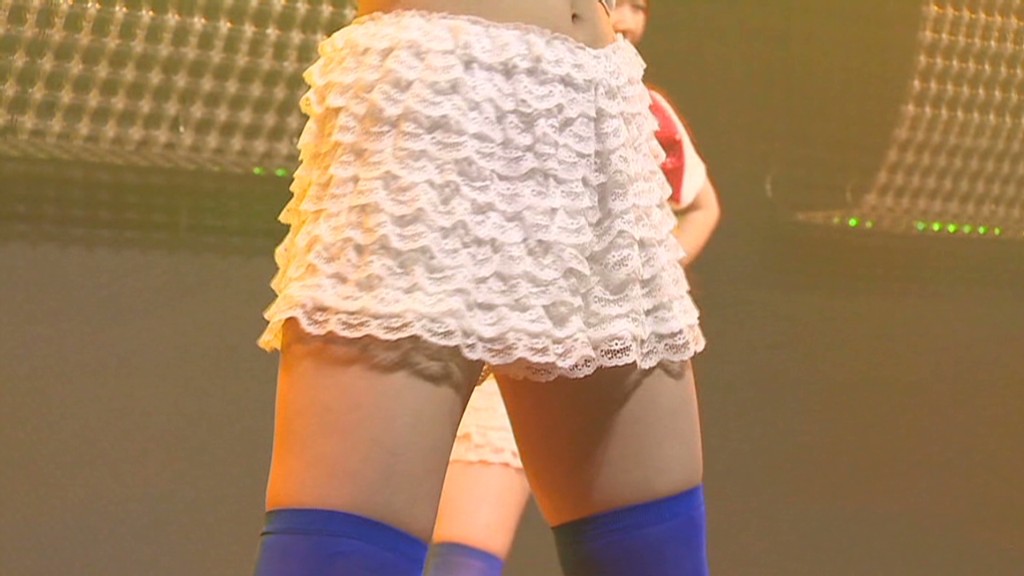 For many years, very low interest rates allowed Japan to issue debt and not be overwhelmed by servicing payments. And Japanese citizens, famous for their savings habit, were happy to buy government bonds. In contrast to countries like Greece, almost all Japanese debt is held domestically.
But risks remain, especially if interest rates spike.
"A significant rise in the long-term interest rate would compound Japan's fiscal predicament and hurt the economy and the financial institutions holding government bonds," the OECD said.
Japanese policymakers, including Finance Minister Taro Aso, have played down this risk.
"We are paying attention to that issue, but [Japan] is different than Greece," Aso told CNN last week.
Related story: Japan owns almost as much U.S. debt as China
Even if rates stay low and the worst scenario is avoided, Japan needs to address long-term structural problems to put its economy on a more sustainable footing.
"Given the unprecedented size of its debt ratio and the risk of higher interest rates, Japan needs a detailed and credible medium-term plan of spending cuts and tax increases, accompanied by improvements in the fiscal policy framework," the OECD said.
The country has to get social security payments to its aging population under control, the group said. Hiking the retirement age is one idea.
Japan's parliament voted last year to double the country's sales tax, but the OECD advocated further measures, including an increase in environmental taxes and a higher value-added tax. The OECD also wants Japan to broaden its tax base by eliminating deductions and loopholes.
The desired reforms will be difficult to implement and require an enormous amount of political will, even if they become priorities for Abe.
Ratings agency Standard & Poor's remains skeptical, saying Tuesday that efforts to get deficits under control in Japan have gone "nowhere."
"Strong fiscal consolidation other than an increase in the sales tax is unlikely in the next few years," S&P said in a report.