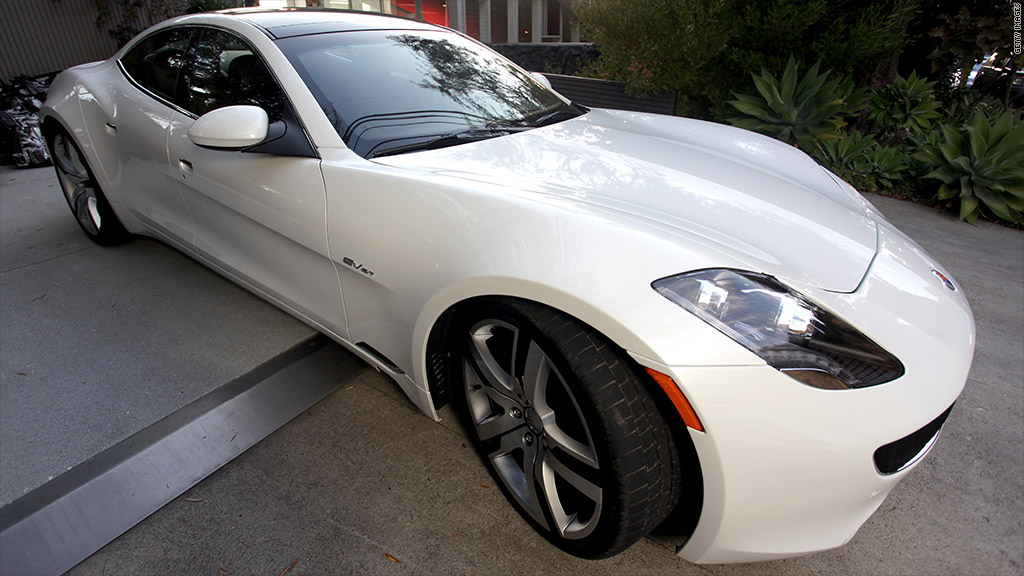 With electric-car maker Fisker struggling to stay in business, lawmakers grilled founder Henrik Fisker on Wednesday over the government's $192 million loan to the ailing company.
Fisker laid off most of its employees earlier this month and missed its first loan payment to the Department of Energy on Monday. The Treasury Department has already seized $21 million in an effort to recover some taxpayer funds, but most of the $192 million remains at risk.
Republicans from the Committee on Oversight and Government Reform called Fisker's problems an example of ill-advised government intervention in the private sector, and questioned whether the company had benefited from alleged ties to the Obama administration.
Democrats dismissed these concerns and noted that the DOE loans for alternative-energy-based vehicles have been largely successful, with 98% of the roughly $8 billion awarded to five companies on track to be repaid. Ford (F), Nissan (NSANF), Tesla (TSLA) and the Vehicle Production Group have also benefited from DOE loans.
Overall, the Department of Energy's clean-energy loan program -- authorized during the Bush administration -- has disbursed $17 billion and faces total losses of up to $780 million should Fisker file for bankruptcy.
While the carmaker could recover some additional funds through asset sales in bankruptcy, it appears in danger of joining solar-panel maker Solyndra as one of the program's high-profile failures.
Rep. Jim Jordan, a Republican from Ohio, said Fisker "never should have received taxpayer money." Noting the $107,850 price tag of Fisker's Karma plug-in sedan, Jordan said taxpayers "effectively subsidized luxury, novelty vehicles for the likes of Justin Bieber, Leonardo DiCaprio and Al Gore."
Jordan and other Republicans also alleged that Fisker backers were in regular contact with Obama administration officials, questioning whether the company had benefited from "crony capitalism."
Related: Carmakers take the Valley
Henrik Fisker rejected this allegation, noting that he had initially been approached to participate in the Department of Energy program by an official from the Bush administration. Nicholas Whitcombe, an official from the DOE's loan programs office, said the department made funding decisions based only "on the merits of the transaction."
"We conduct rigorous due diligence to protect taxpayers' interests," he said.
Democratic lawmakers noted that one of Fisker's key backers had contributed money to Republican political candidates, accusing GOP committee members of partisan grandstanding. Rep. Gerald Connolly of Virginia likened the proceedings to "a Soviet show trial."
Fisker suspended production of its only car, the Karma, in February. That followed a recall of most of the cars built in the second half of last year due to a possible problem with their battery-cooling systems and negative reviews from Consumer Reports.
The Energy Department originally promised Fisker $529 million three years ago. But as the company quickly fell into financial trouble, the department pulled back on that commitment and halted loan disbursements to Fisker in June 2011, after it had received $192 million.
Fisker has been seeking new investors to help revive its business, but has been unable to get back on track with the planned production of a smaller, less expensive plug-in sedan.
CNNMoney's Chris Isidore contributed reporting.