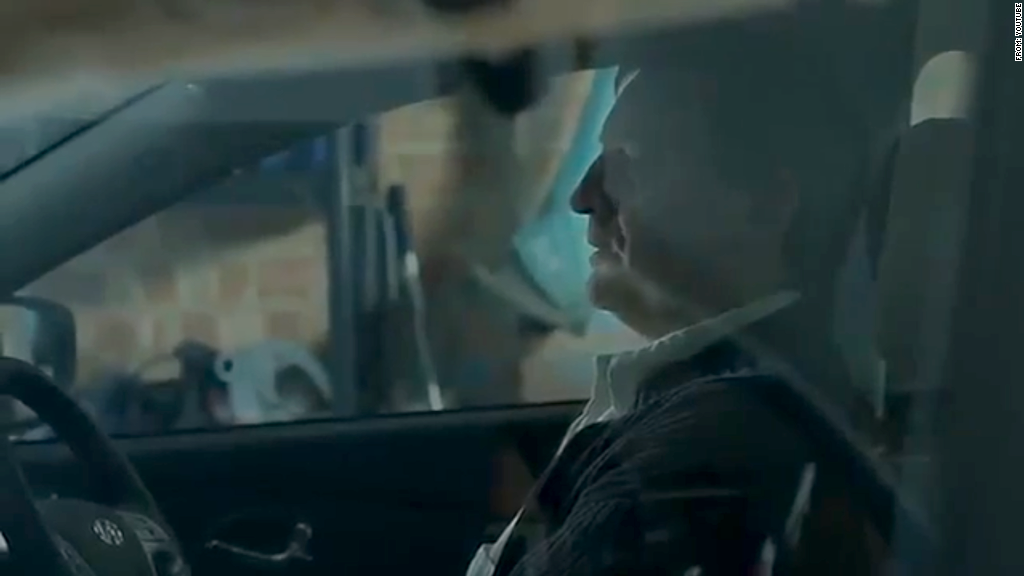 Korean automaker, Hyundai, has apologized for an advertisement that featured a man attempting to commit suicide with exhaust fumes from one of its SUVs.
The ill-conceived punch-line was that the SUV, an iX35, runs on hydrogen and, therefore, emits only water vapor, so the man can't kill himself.
The ad was created by Hyundai's European advertising agency Innocean Europe, according to Hyundai (HYMTF).
"Hyundai Motor deeply and sincerely apologizes for the offensive viral ad," Hyundai said in a statement. "The ad was created by an affiliate advertising agency, Innocean Europe, without Hyundai's request or approval. It runs counter to our values as a company and as members of the community. We are very sorry for any offense or distress the video caused. More to the point, Hyundai apologizes to those who have been personally impacted by tragedy."
It was not immediately clear where the ad had originally appeared. "To the best of my knowledge it was never on any Hyundai Web site or Hyundai YouTube outlet," Hyundai Motor America spokesman Chris Hosford said in an email.
No one at Hyundai Motor Europe or Innocean Europe was immediately available for further comment.
Holly Brockwell, who describes herself as an advertising copy writer and blogger, wrote about the ad in her blog CopyBot. In the post Brockwell wrote that her own father had killed himself in the manner portrayed in the video.
"When your ad started to play, and I saw the beautifully-shot scenes of taped-up car windows with exhaust feeding in, I began to shake. I shook so hard that I had to put down my drink before I spilt it," she wrote.
Brockwell said in an email that she first saw the ad when a colleague posted it on Twitter. She had no idea what the ad was actually about, she said, until she saw it.
"The ad doesn't offend me - it saddens me," she said.
The iX35 is a crossover SUV sold in the U.S. as the Hyundai Tucson. Hyundai recently announced plans to produce 1,000 iX35 SUVs powered by hydrogen fuel cells. Hydrogen fuel cells combine hydrogen gas with oxygen from the air in a process that produces electricity and water vapor.
Ford Motor Co. (F) recently faced its own advertising scandal over cartoons that depicted women tied up in the back of a Ford car sold in India. The drawings were prepared as part of a creative exercise for an ad competition, according to WPP, the agency that created them. Ford apologized for the drawings.