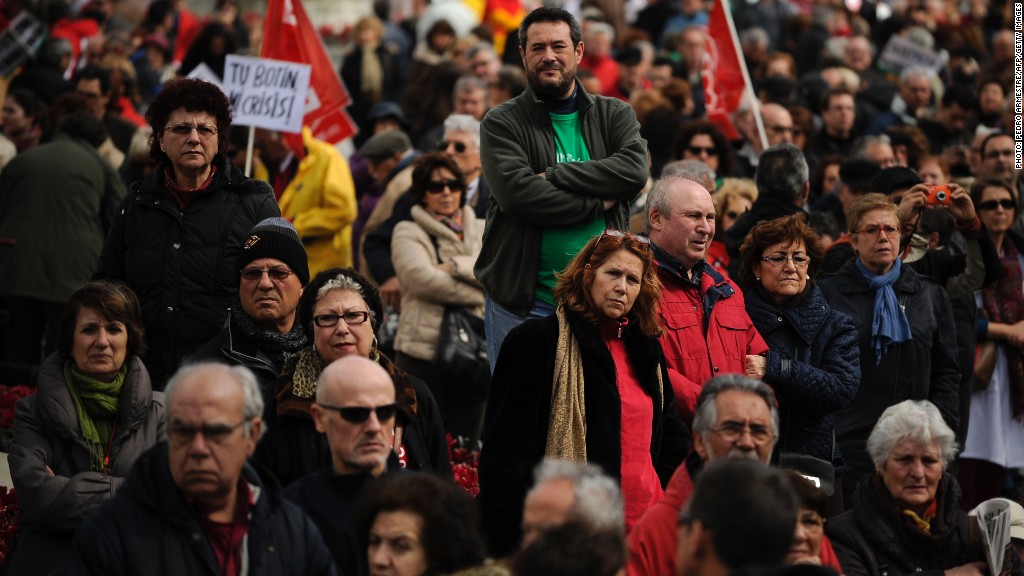 The eurozone debt crisis extracted a heavy price in Spain and Greece to start the year as labor markets in both countries continued to shed jobs.
The number of unemployed in Spain broke the 6 million barrier during the first quarter, a new record. The unemployment rate rose to 27.2%, according to data released Thursday by the government.
Spain's out-of-control unemployment is matched in Europe only by Greece, which posted a 27.2% jobless rate for January, the most recent month available.
Spain's economy, the fourth-largest in the eurozone, is much bigger than that of Greece, and more systemically important.
But the countries have been plagued by a similar concoction of budget deficits and economic stagnation. Both responded with austerity measures that have eased their debt problems but have hurt their economies.
They also share severe crises in youth unemployment.
In Greece, 34.2% individuals aged 25 to 34 are unemployed. It's even worse for younger workers -- 59.3% of Greeks aged 15 to 24 are out of work.
For Spaniards aged 16 to 24, the unemployment rate is 57.2%.
Related story: German downturn bodes ill for eurozone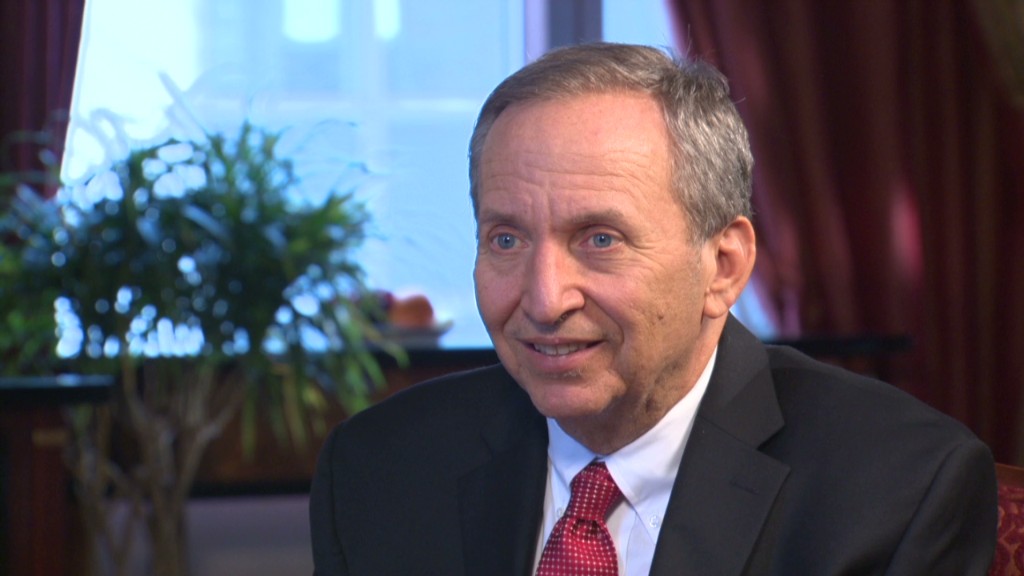 Both economies remain in recession, limiting the prospects for improvement in the job market.
Jose Maria Vaquero, a Spanish factory worker who has been unemployed for two years, told CNN that his government benefits have almost run out.
"I thought I would never have a problem working," he said. "But this situation hit me, and a lot of other people, too."
Related story: World's largest economies
Spain's economy contracted for a sixth straight quarter to close out 2012, as tax increases designed to pay down the country's deficit took a bite out of consumer spending.
The country has managed so far to avoid requesting a full-blown sovereign bailout -- unlike Greece and Cyprus.
Related story: Austerity debate rages in Europe
Spain has been helped by a sharp decline in borrowing costs after the European Central Bank's announcement last year that it would backstop weaker eurozone states, as well as assistance from the European Union to prop up its banking industry.
With much of Europe stuck in a malaise, it's difficult to know when labor markets in struggling countries will start to improve.
Vaquero, for one, won't be picky. "The first job I get, will be the good one," he said.
-- CNN's Al Goodman contributed reporting to this article.