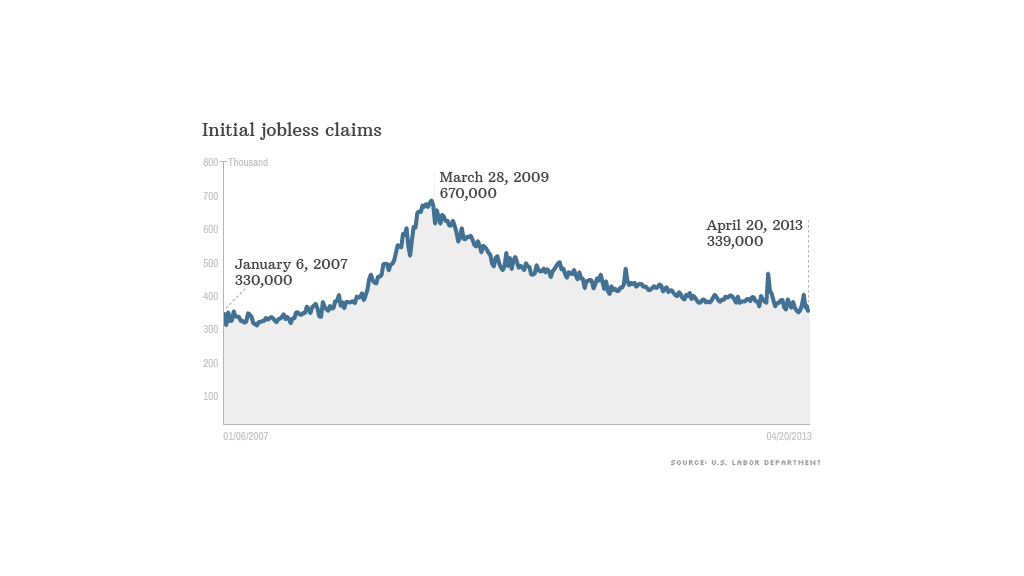 Amid a slew of gloomy economic news, here's a bright spot: Claims for unemployment benefits fell more than expected last week, pointing to slight improvement in the job market.
About 339,000 people filed for their first week of unemployment benefits last week, down from 355,000 a week earlier, the Labor Department said Thursday.
The figure is slightly lower than expected. Economists had forecast jobless claims would fall to 351,000, according to Briefing.com.
The data can be choppy from week to week, but nevertheless, the initial claims report is considered one of the most important gauges of the job market's strength. During the height of the financial crisis in 2009, jobless claims rose as high as 670,000.
Now they're at half those levels, showing that fewer employers are laying off workers. That said, hiring hasn't necessarily been robust.
Meanwhile, about 3 million people filed for their second week or more of unemployment benefits two weeks ago, the most recent data available.