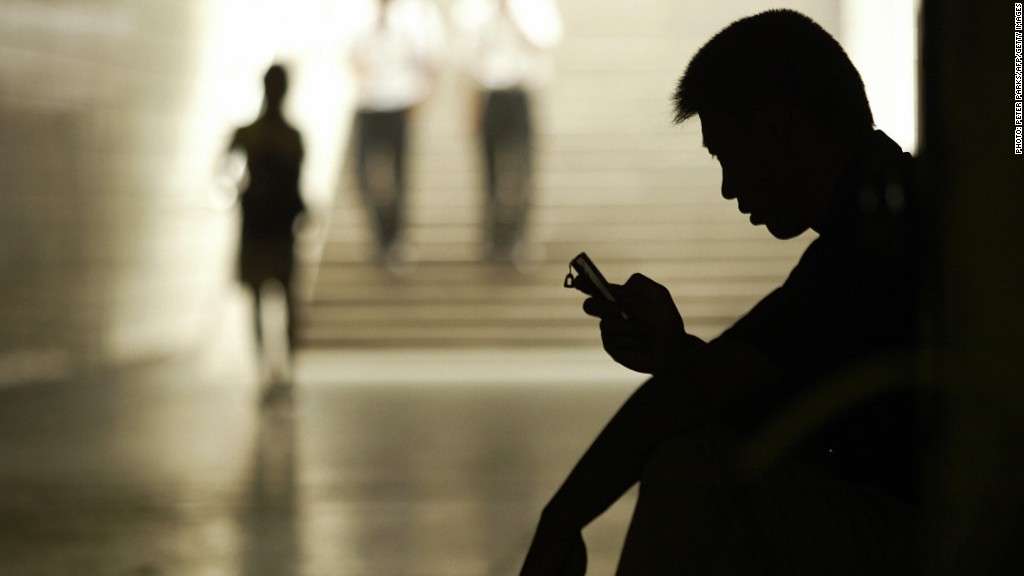 In a wedding of China's leading Internet darlings, online retailer Alibaba has taken a $586 million stake in the country's most popular micro-blogging service.
Alibaba, often referred to as China's eBay, has agreed to buy 18% of Sina Corporation's Weibo, signaling the retailer's intention to make a concerted move into social media.
The tie up will give Alibaba access to Weibo's user base, which includes tens of millions of active users. In return, Sina said it expects to receive $380 million in advertising and social commerce revenue over the next three years.
The deal values Weibo at $3.3 billion, significantly less than recent valuations of U.S.-based Twitter, which has many more active users. Both social media platforms face the same challenge: monetizing the consumers who use their services.
Sina (SINA) shares, which trade on the Nasdaq, increased almost 10% Monday after the deal was announced.
Related story: World's 5 hottest stock markets
The agreement also contains a provision that will allow Alibaba to increase its Weibo stake to 30% at an unspecified date.
"We believe that the cooperation of our two robust platforms will bring unique and valuable services to Weibo users, as well as making the mobile Internet a core part of Alibaba's strategy." said Jack Ma, the chairman of Alibaba.
Alibaba is widely expected to pursue an initial public offering this year or next, and has announced that Ma will soon step down as chairman.