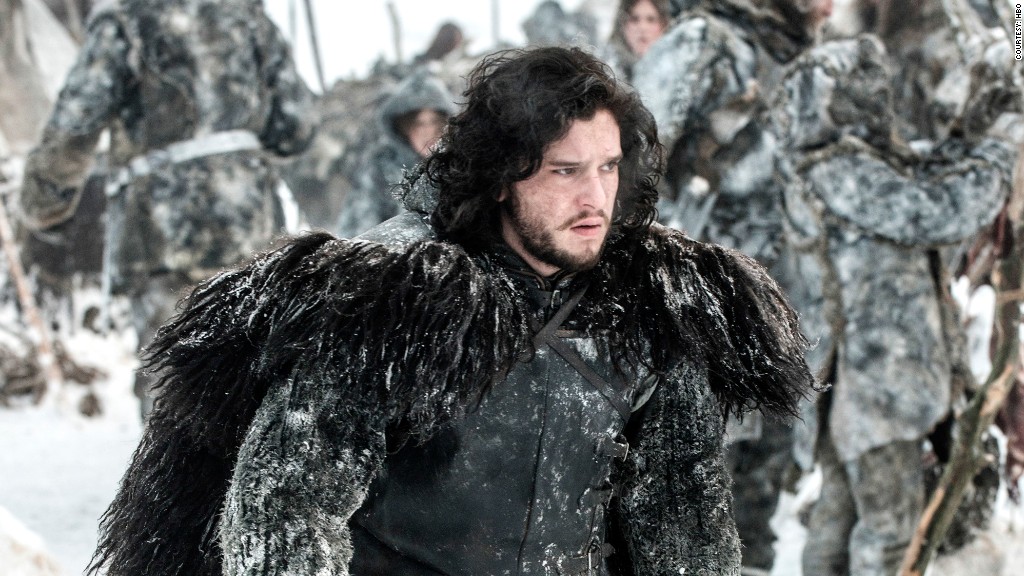 Media conglomerate Time Warner reported improved quarterly earnings Wednesday, as strong results from its networks and studios overcame continued losses from the print unit it plans to spin off.
The company whose holdings include Warner Bros. studios, HBO, Turner Broadcasting and CNN, as well as CNNMoney, reported the improved earnings despite little change in revenue. It also said it remains on track to achieve its previous earnings guidance.
During the quarter, the Time Warner announced plans to spin off the Time Inc. unit, publisher of magazines such as Time, Sports Illustrated and Fortune. Stock in the division will go to Time Warner shareholders as a separate company.
It also announced plans to cut 6% of the Time Inc. staff. Restructuring and severance costs at Time Inc. and elsewhere in the company rose to $80 million during the quarter from $27 million a year ago.
Related: Can Time Inc. make it on its own?
The company said it got a lift from its movie "The Hobbit" doing more than $1 billion at the box office worldwide, most of it in the first quarter. It was the fourth-biggest grossing film in the company's history. It also said its HBO series "Game of Thrones" is poised to become the most-watched show on the premium cable network since "The Sopranos."
Related: Game of Thrones sets piracy record
Overall, the company earned adjusted net income of $785 million, up 19% from a year earlier and better than expected by analysts surveyed by Thomson Reuters. It was helped by an 11% increase in earnings at its networks division, its largest unit, and a 23% jump in income from its studios unit. Publishing, which includes Time Inc., posted a $9 million operating loss, wider than the $4 million operating loss a year earlier.
Shares of Time Warner (TWX) were not trading in the premarket following the report. Shares are up 25% year-to-date through Tuesday's close, comparable to gains at some other major media companies, including Walt Disney (DIS) and CBS (CBS), and well ahead of gains at Comcast (CMCSA) and News Corp. (NWS)