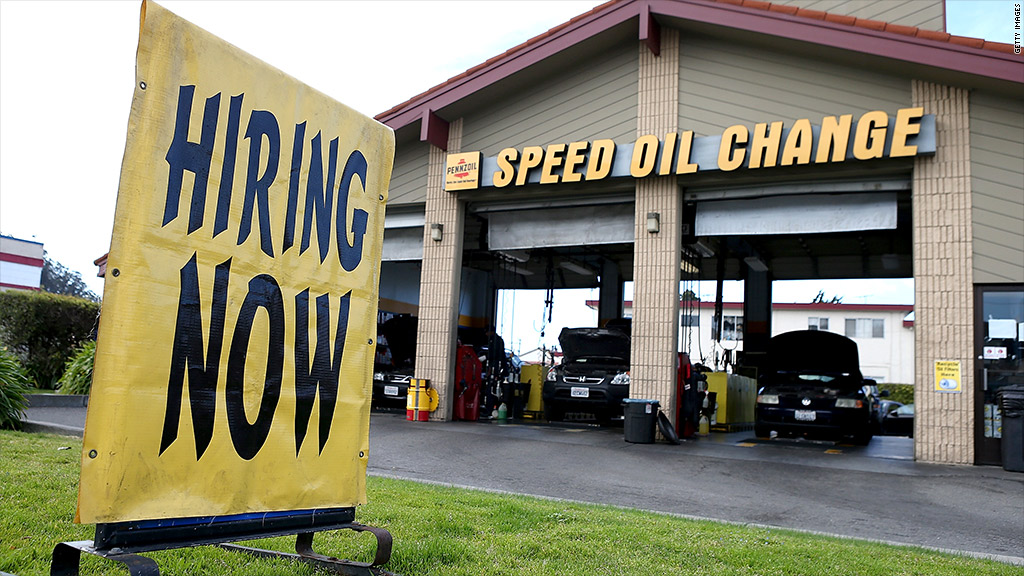 Ouch. One key jobs report shows employers were more hesitant to hire new workers in April, and that's including only private companies. Hiring probably looks even weaker once government job cuts are also factored into the equation.
Private sector employers added only 119,000 jobs in April, the weakest month for hiring since September, according to a report issued Wednesday by payroll-processing firm ADP (ADP). That figure was a disappointment. Economists had expected the report to show the private sector added 150,000 jobs in April.
According to ADP, manufacturers alone cut 10,000 jobs. But construction firms hired 15,000 employees.
Meanwhile, March hiring was revised lower to show private employers added 131,000 jobs, 27,000 fewer jobs than reported earlier.
Hiring has slowed particularly among small businesses with 20 to 49 employees. They hired only 17,000 workers in April. This phenomenon could be partly due to health care reform measures. The law requires businesses with 50 or more full-time employees to start providing insurance in 2014, or face fines.
"That 50-employee threshold is important and it feels like health care reform is having an impact," said Mark Zandi, chief economist for Moody's Analytics. "If you look at the slowdown in job growth in the last few months, it's primarily among companies that are small."
Small business owners continue to say taxes and government regulations are their two biggest problems, according to a monthly survey by the National Federation of Independent Business.
These are weak signs ahead of the key monthly jobs report released by the Labor Department on Friday. Unlike ADP's data, that report also includes jobs figures from federal, state, and local governments.
Overall, governments have cut 80,000 jobs over the past six months. Economists surveyed by CNNMoney expect Friday's report to show the government cut another 10,000 jobs in April.