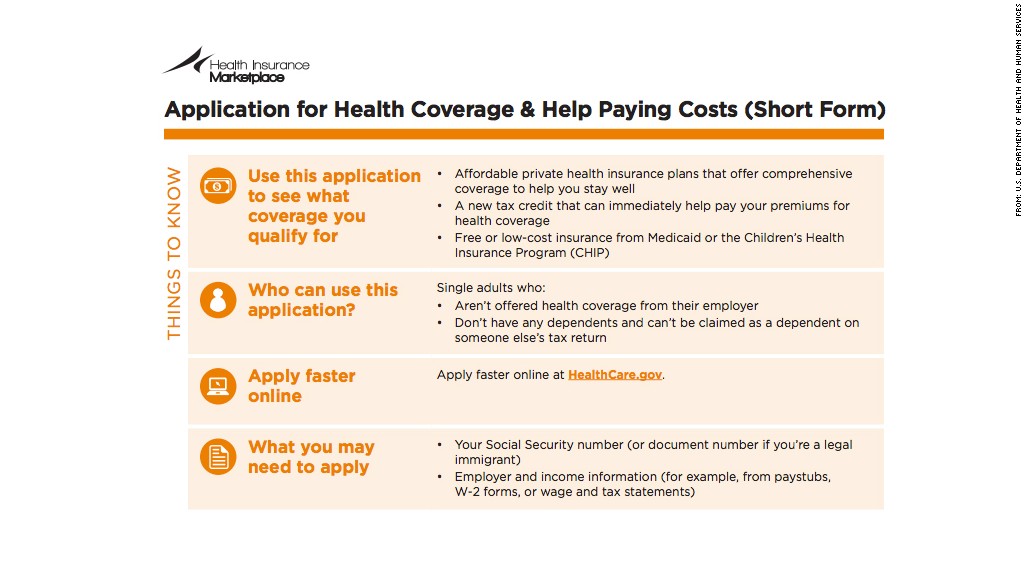 Starting in October, Americans without access to affordable health care coverage through their jobs will be able to shop for insurance for themselves and their families through state-run exchanges.
This week, the government unveiled the forms shoppers will fill out to apply for coverage from private insurers under the Obamacare rules. The government won't start accepting and processing those applications until later this year.
The form for individuals is a scant three pages -- a big improvement from the 21-page draft version circulated earlier this year. The revised application, unveiled Tuesday by the U.S. Department of Health and Human Services (HHS), asks individuals for little more than their personal information, Social Security number, citizenship, job and income details, and current health coverage. Income, citizenship status and other information will be verified by other federal agencies, according to Centers for Medicare & Medicaid Services, the HHS unit that is coordinating the process.
Those applying for family coverage will need to fill out an 11-page application that delves into additional details. Those who don't need financial assistance can use a four-page form that doesn't require applicants to disclose their income.
The forms are the latest step in the race to have the state-based health insurance exchanges ready for open enrollment starting October 1. At that time, consumers can submit their information through the paper forms, by phone or online. Those filing the paper form will receive a response within one to two weeks on whether they are eligible for expanded Medicaid coverage -- which insures adults with incomes up to 138% of the poverty line in states that agreed to widen their programs -- or for coverage in the exchanges.
The response will also explain what subsidies, if any, the applicant qualifies for. Americans with incomes of up to 400% of the poverty line -- roughly $45,000 for an individual and about $92,000 for a family of four -- will receive help paying for their premiums. Coverage begins January 1, 2014.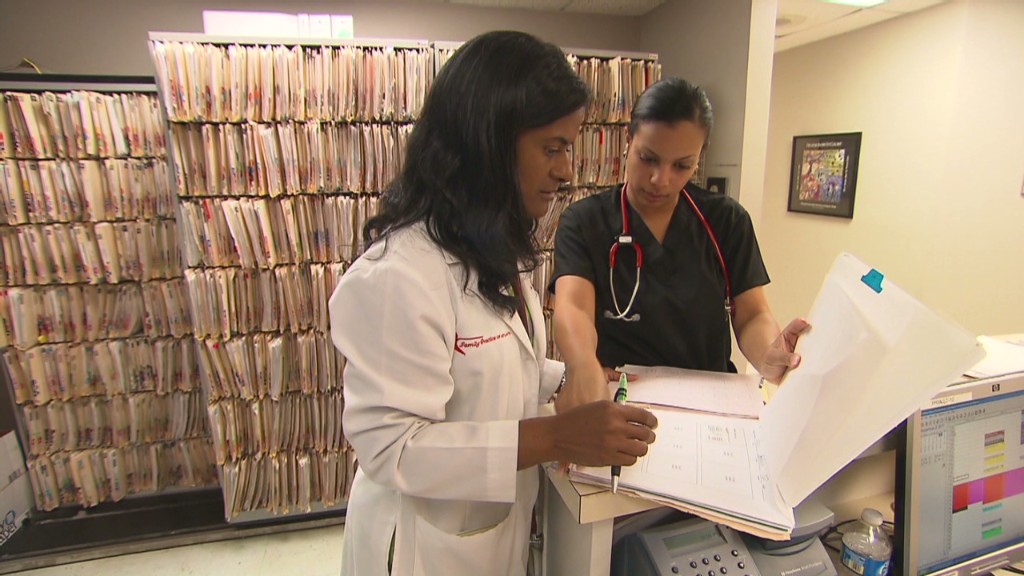 The application released this week will be used in the 33 states with federally managed exchanges. It will also be available to the other 17 states that chose to design their own exchanges.
The state-based insurance exchanges are a cornerstone of the the Affordable Care Act, the formal name for Obamacare. The Congressional Budget Office is forecasting that 7 million people will receive subsidized through the exchanges next year, a number it expects to grow to 24 million by 2016.
The federal government has a long way to go to convince people to sign up for Obamacare, though. Some 42% of Americans don't realize the law is in effect, including some who thought Congress or the Supreme Court had nullified it, according to a new Kaiser Family Foundation poll. Around half don't don't understand how it will affect their family.