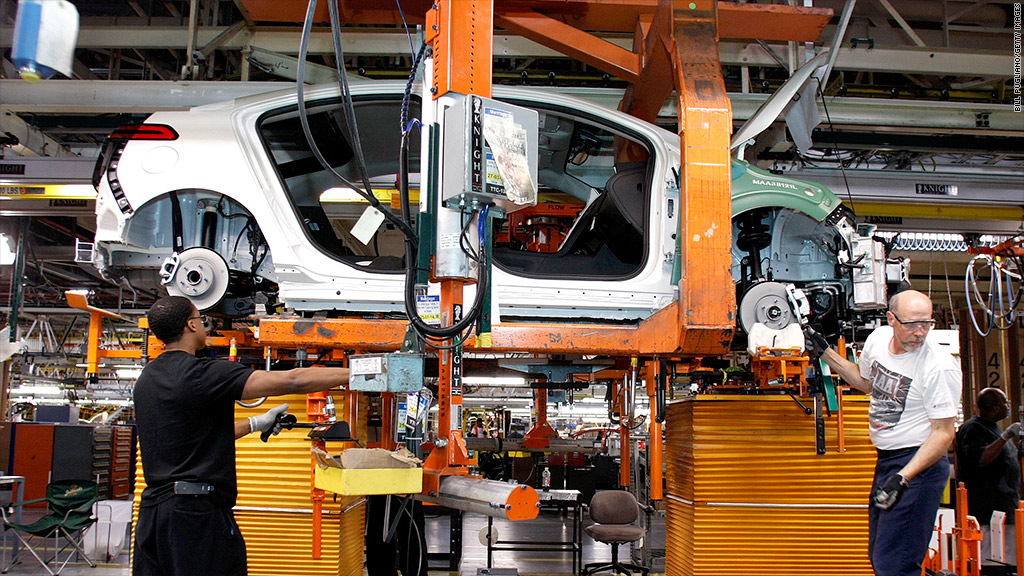 General Motors earnings fell in the first quarter, but reduced losses in Europe helped the automaker beat Wall Street's expectations and lifted shares.
The company said Thursday it earned $1.1 billion in the quarter, excluding special charges, down from $1.6 billion a year earlier.
Leading to the drop were reduced sales in its home North American market and reduced profitability in its international unit, which includes China, its largest market. The South American unit also swung to a small loss from a profit a year earlier.
But the company reported progress in stemming losses in Europe, cutting the quarterly shortfall there by $119 million to $175 million. It was the first time in more than a year that losses narrowed in Europe.
Adam Jonas, auto analyst with Morgan Stanley, said it was the first time in two years GM did better than expected in Europe. He said North America and China results were also better than forecast, despite the drop in profits there.
"GM beat where it counts," he said in a note to clients.
GM Chief Executive Dan Akerson cited successful cost-cutting actions in Europe, coupled with the successful introduction of some new models. Europe has become a major focus for investors' concerns about automakers.
Shares of GM (GM) shot up following the report.
Related: Spring car sales season off to good start
Overall revenue fell 2% to $36.8 billion, but that too was better than expectations. Sales in North America were off less than 1%, due to a drop in vehicles sold wholesale. Those sales, primarily to dealers, is how the automakers bring in revenue. But retail sales to consumers in the market actually increased 8% in the period.
GM said it increased market share in North America and Europe and stayed level in China, where rising industrywide demand lifted its sales to record levels.
While GM has turned around operations in North America that dragged it into bankruptcy in 2009, Europe continues to be a drain on its operations. It has lost more than $15 billion in Europe since the start of the century.
Last week, the company announced plans to shut plants in Bochum, Germany, by 2014 as part of an effort to return its European brands, Opel and Vauxhaul, to profitability by 2015. It has said it plans to invest €4 billion, or $5.3 billion, in Europe as part of its turnaround plans.
The problems in Europe are not unique to GM. A worsening European recession has resulted in the worst industry-wide auto sales on the continent in 20 years.
Related: GM pulls ad offensive to Chinese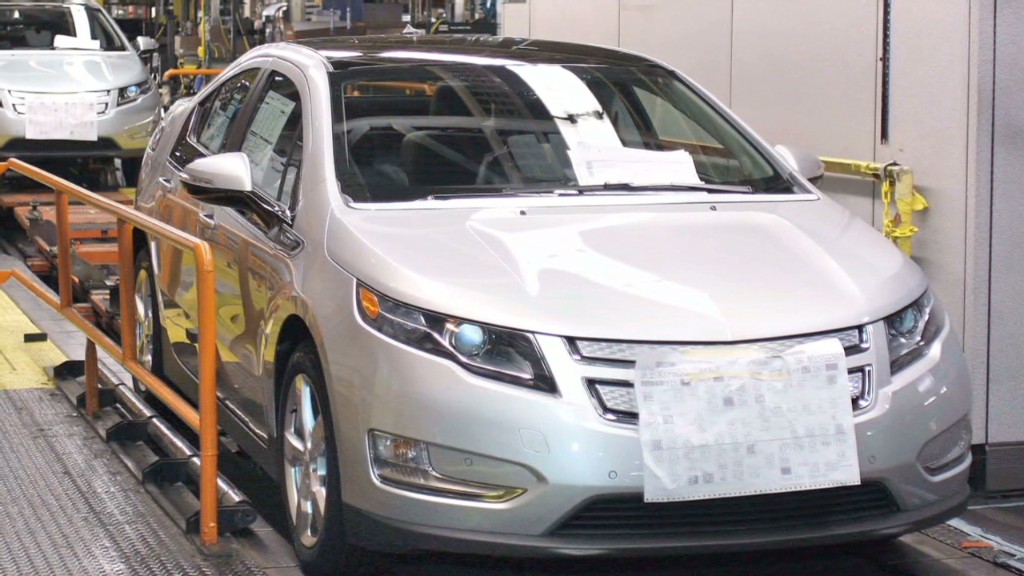 Last week, Ford Motor (F) reported strong North American results dragged down by rising losses in Europe. German carmaker Daimler AG (DDAIF) reported a 60% drop in net profit for the first quarter and warned 2013 earnings will be below 2012 levels.
Volkswagen (VLKAF) also warned that it is struggling with what it called "ongoing uncertainty in the economic environment." But it said it still hopes to match 2012 operating profit this year on growth outside of Europe.