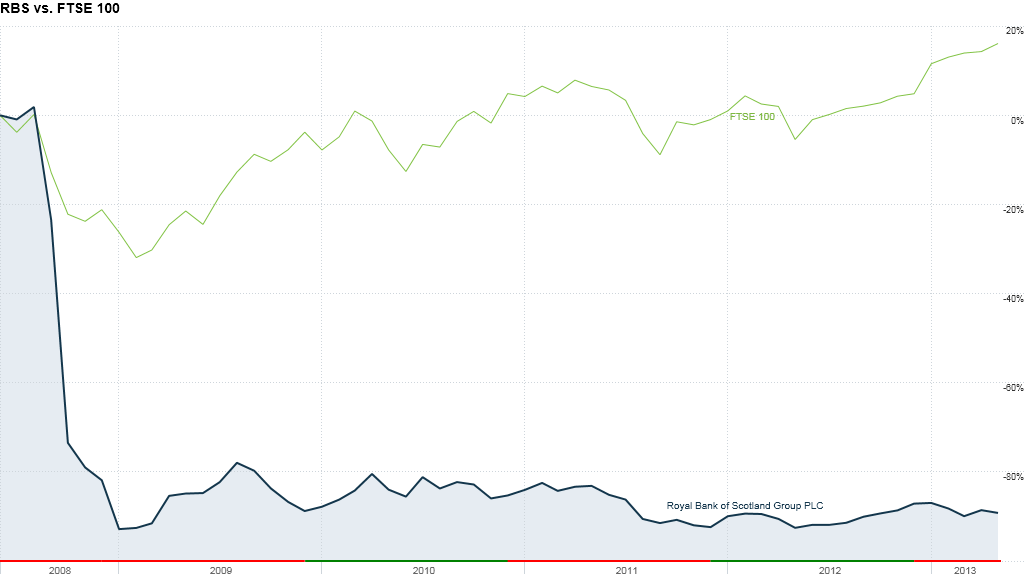 The U.K. government may be just a year away from selling its majority stake in Royal Bank of Scotland.
Five years after the British state was forced to rescue Edinburgh-based RBS during the financial crisis, the bank believes its house-cleaning operation is nearly complete.
RBS (RBS) chairman Philip Hampton says the bank will work with the government to prepare a privatization prospectus by the middle of 2014, allowing it to extract itself from what has been a troubled relationship.
"It could be earlier [than 2014], that's a matter for the government," Hampton said in a statement. "But certainly we think the recovery process will be substantially complete in about a year or so."
The British government owns just over 80% of RBS and holds a 40% stake in Lloyds Banking Group (LLDTF).
Related: UBS and Deutsche Bank show signs of life
Senior politicians have been pressuring the banks to prepare for privatization ahead of national elections in 2015.
The use of taxpayer money to bail out the banks has been hotly debated, and politicians are looking to rid themselves of the responsibility for two of the country's biggest players.
If the government is able to exit its investments in both banks in the next few years, it will book a multi-billion pound loss, unless share prices recover substantially. However, there is no firm decision yet about how or when the government will sell its holdings.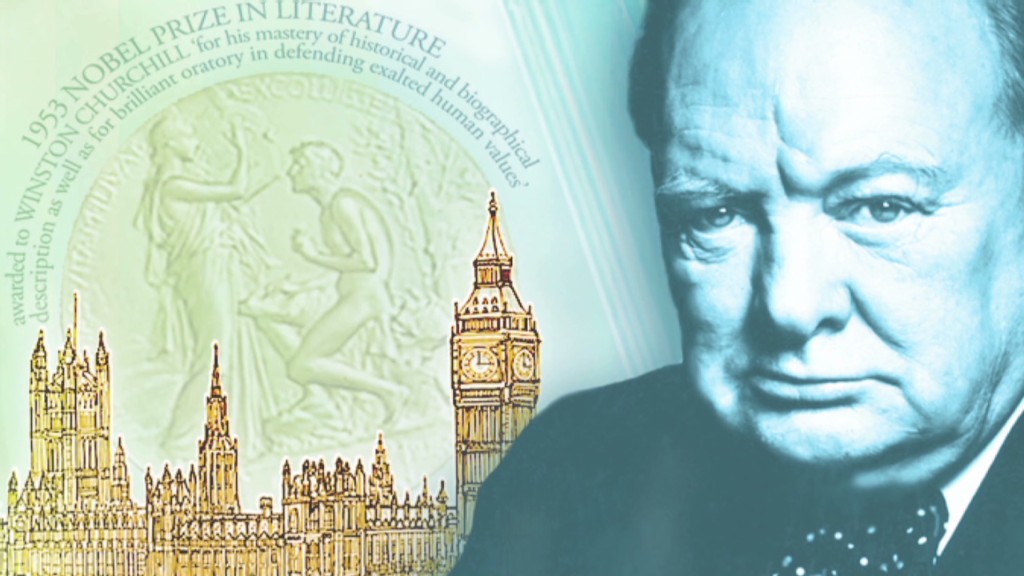 Shares in RBS have plunged by 95% since their peak in 2007. Shares in Lloyds have also fallen by over 80% since their peak.
Both banks have struggled to recover from the financial crisis. They've introduced massive restructuring programs while dealing with a host of legal problems and increased regulation.
Since being rescued by the U.K. government at a cost of £45 billion in 2008, RBS has been trying to make the bank smaller and financially sound. It has shed over £900 billion in assets.
In February, RBS was fined $612 million by regulators after an investigation found 21 bank employees tried to rig the global benchmark interest rates over a period of four years. RBS was one of 14 global banks implicated in this Libor scandal.
Swiss bank UBS (UBS) and Barclays (BCLY), paid out $1.5 billion and $450 million, respectively, to settle their Libor charges.