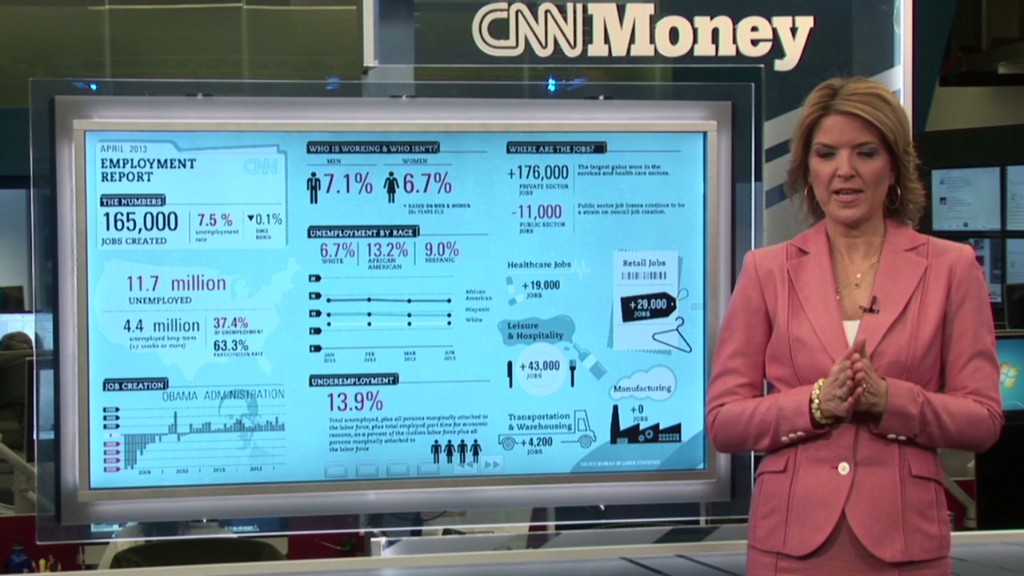 The ranks of the long-term unemployed are thinning -- but that's not necessarily good news.
Nearly 4.4 million Americans were out of work for at least 27 weeks in April, according to Labor Department data released Friday. That's a drop of 14% from last April, when the figure topped 5 million, and a far cry from April 2010, when a record 6.7 million people were unemployed for more than six months.
The long-term unemployed also make up a smaller share of the pool of those looking for jobs these days. Only 37.4% of the jobless have been out of work for at least six months, compared to 40.5% a year ago. Americans are out of work for an average of 36.5 weeks, down from 39.1 weeks a year ago.
What's harder to discern is whether these formerly jobless folks are finding new positions or are simply giving up and dropping out of the labor force.
The jobless are finding more positions to apply to, but they are still having trouble landing them, said Mitchell Hirsch, who manages the unemployedworkers.org website for the National Employment Law Project. Many employers aren't keen on hiring people who have been out of work for a long time, he said, and the jobs that are out there are often in low-paying fields, such as retail or food service, or are temporary spots.
"It's still very tough to even be considered by employers for the kinds of jobs they had previously," Hirsch said. "But we don't hear of a lot of people just giving up on their job searches."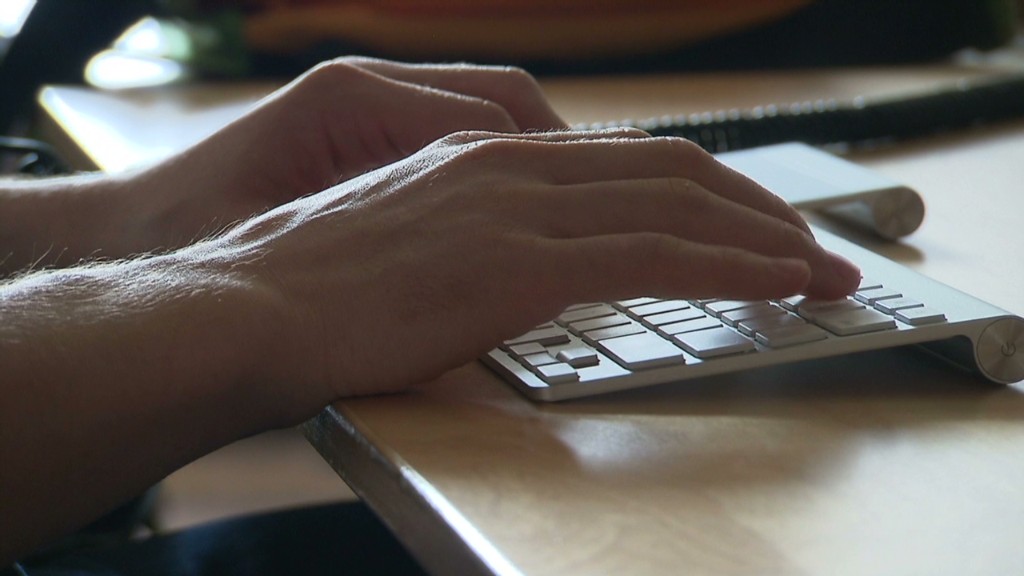 The curtailment of federal extended unemployment benefits could also be having an impact. Congress scaled back this safety net from an unprecedented maximum of 99 weeks to 73 weeks at most.
Conservatives have long argued that the jobless don't try as hard to find new positions while they are covered by unemployment insurance. When the checks stop coming, they are forced to find work to stay afloat.
"There was a lot of incentive for people to remain unemployed," said Richard Vedder, an economics professor at Ohio University.
It's also possible that some of these long-term unemployed have landed part-time positions, he said. The number of people working part-time soared by 441,000 last month, including a jump of 278,000 in the number of people who can't find full-time work or are encountering slack business conditions.