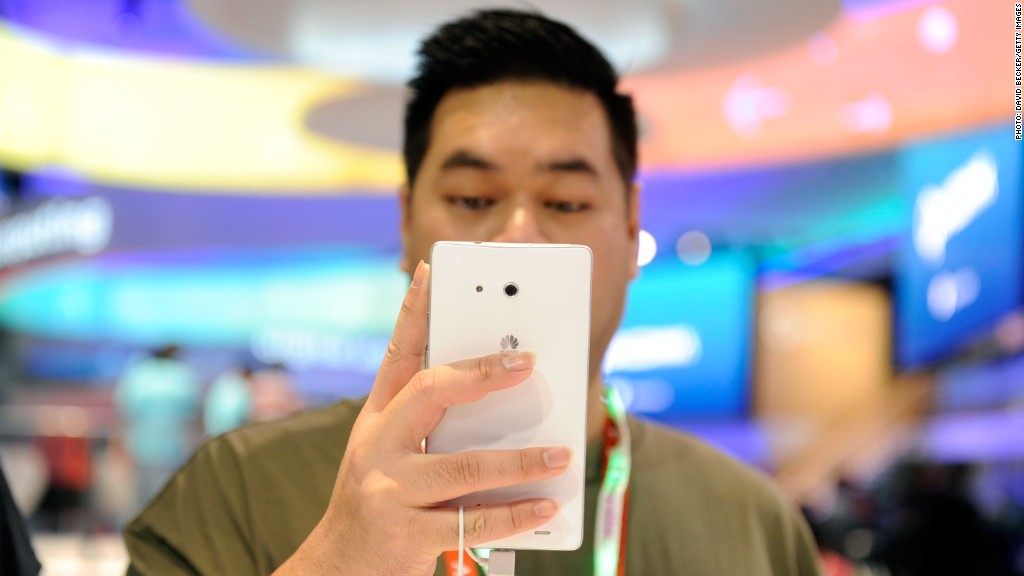 China's largest telecommunications firm says it will continue to sell its phones in the United States, even as national security concerns keep the company's equipment out of American telecom networks.
Huawei made its name selling telecom equipment, and specializes in building the routers and switches needed for national communication systems. But it's been unable to crack the U.S. hardware market, with several attempts falling foul of regulators.
Huawei's ultimate goal was to sell its equipment to American providers like AT&T and Verizon -- a lucrative business with the potential to boost profits.
But lawmakers are worried that granting Huawei access to American networks could open the door to hackers or spies from China -- charges that Huawei has strenuously denied.
Late last year, Congress issued a report that was very critical of the company's activities -- effectively shutting Huawei out of the infrastructure market.
But Huawei also makes smartphones, and has spent billions in an effort to produce devices that can compete in a crowded international marketplace. The phones are being sold in the U.S., where they have captured a small share of the market.
Richard Yu, CEO of Huawei's Consumer Business Group, told CNN that the company remained committed to the American market. "Gradually, step by step, more and more people will trust Huawei," Yu said. "I think with a brand, the most important thing is trust."
Still, sales in America make up only a sliver of Huawei's $35 billion annual revenue, and the company has little brand recognition. Even consumers familiar with Huawei products can have trouble pronouncing the company's name.
Related story: Sprint and SoftBank vow to drop Huawei equipment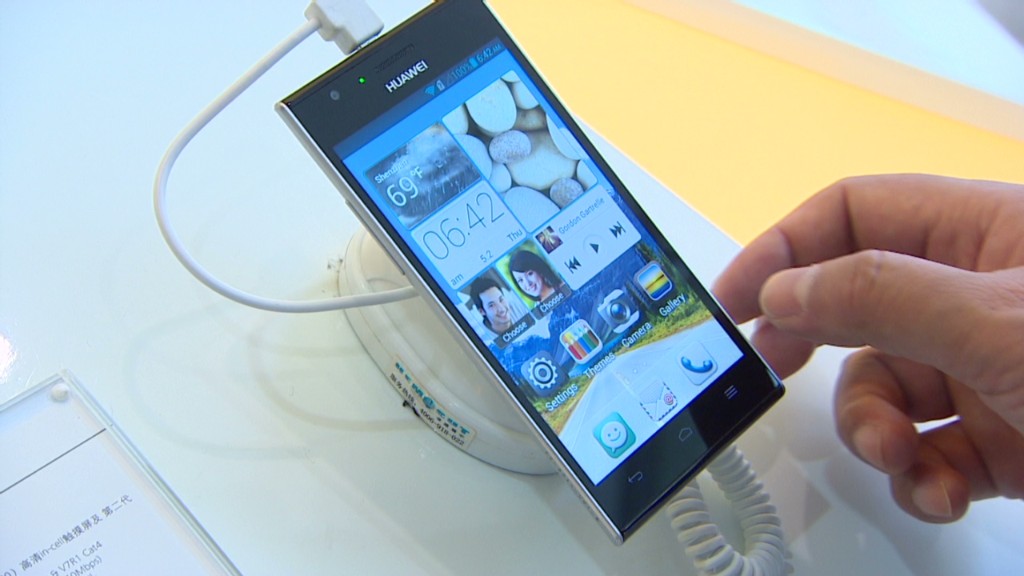 The Shenzhen-based company isn't limiting its ambitions to the U.S. market. It also wants to chip away at Samsung and Apple's global dominance.
It's working: In the fourth quarter of last year, Huawei shipped 10.8 million smartphones, jumping ahead of Sony, Nokia and smaller Chinese firm ZTE, according to research firm IDC. Huawei trailed only Apple (47.8 million units) and Samsung (63.7 million units).
Huawei has shown flashes of innovation along the way, releasing a water-resistant model and the world's thinnest smartphone. It also pioneered a phone that features a very large display.
"In the past everyone understood that the best smartphones were from Apple, or later Samsung," Yu said. "But starting from this year on, we want more and more people to understand the best smartphone is from Huawei."