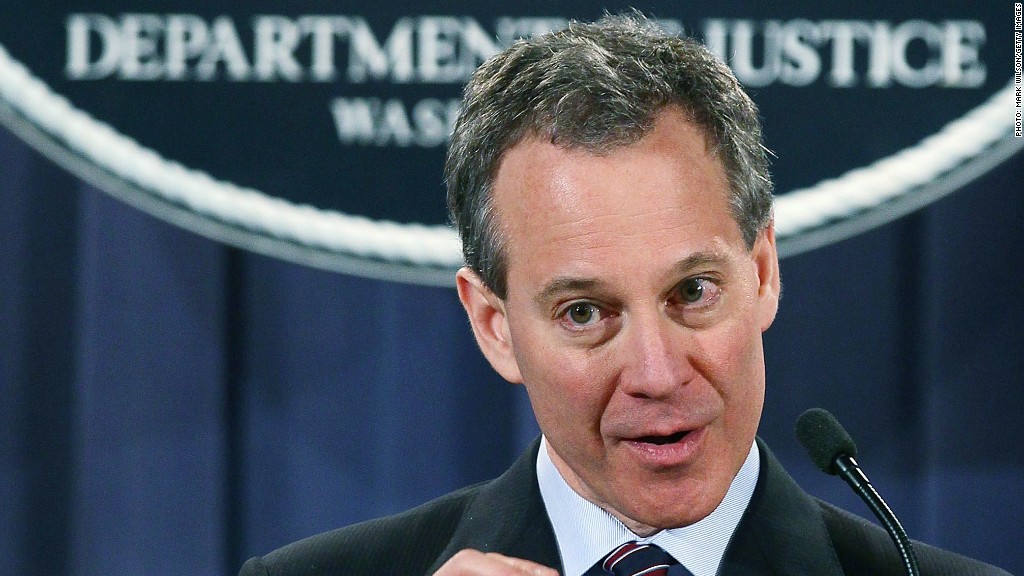 New York has announced plans to sue Bank of America and Wells Fargo over their alleged failure to comply with last year's National Mortgage Settlement.
In February 2012, federal officials and attorneys general from 49 states announced a $25 billion settlement with five of the nation's largest banks over robo-signing and other wrongful foreclosure practices. As part of the agreement, the banks agreed to reform their business practices related to loan servicing and foreclosures.
New York Attorney General Eric Schneiderman alleged Monday that Bank of America and Wells Fargo have repeatedly violated this agreement, claiming to have documented 339 cases involving various homeowners. His planned lawsuits mark the first legal actions from federal or state officials over banks' alleged non-compliance with the settlement.
"The five mortgage services that signed the National Mortgage Settlement are legally required to take specific, rigorous and enforceable steps to protect homeowners," Schneiderman said in a statement. "Wells Fargo and Bank of America have flagrantly violated those obligations, putting hundreds of homeowners across New York at greater risk of foreclosure."
Bank of America (BAC) said in a statement that it had "provided relief for more than 10,000 New York homeowners through the National Mortgage Settlement, totaling more than $1 billion."
"Attorney General Schneiderman has referenced 129 customer servicing problems which we take seriously and will work quickly to address," the bank said.
Wells Fargo (WFC) declined to comment.
Related: Obama's pick for housing agency faces big headaches
Under last year's settlement, the five banks -- BofA, Wells Fargo, JPMorgan (JPM), Citi (C) and Ally -- agreed to pay $5 billion to the states and the federal government, with the rest coming in the form of non-cash relief for homeowners like refinancing and principal reduction.
The banks also agreed to implement a package of standards for the handling of homeowners seeking loan modifications.
Schneiderman said BofA and Wells Fargo violated the standards by not acknowledging modification applications within the specified time frame, failing to notify borrowers about deficiencies in their applications in timely fashion, not giving borrowers the allotted 30 days to correct their applications, and failing to make decisions about modifications within 30 days.
"Violations of the timeline standards increase the likelihood that distressed homeowners will lose their homes," the statement from Schneiderman said. "Additional fees, penalties and interest accrue during periods of delay, making a modification more difficult and pushing homeowners closer to the brink of foreclosure."