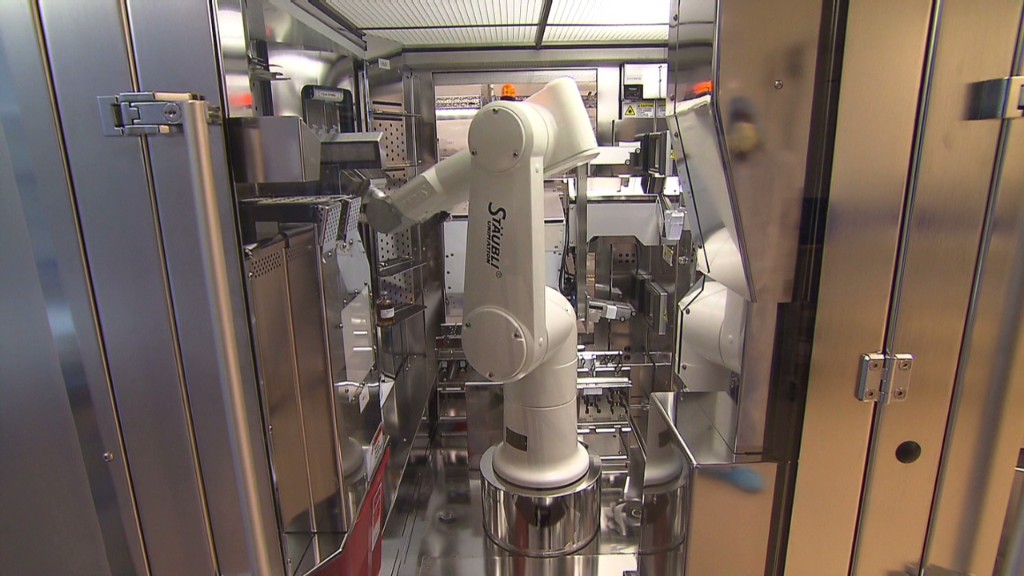 U.S. hospitals are wasting billions of dollars each year by having their staff use archaic communication technology like pagers.
Physicians and nurses working in hospitals waste an average of 46 minutes a day when they use beepers to exchange information about patients, rather than modern alternatives like texting on smartphones, according to a new study by technology research firm Ponemon Institute.
While pagers are the main culprit, health care providers also blamed lack of Wi-Fi access and email restrictions for time wasted while caring for or discharging patients.
For hospitals, the cost of lost productivity due to outdated technology translates to more than $8 billion annually, the report said. The study was sponsored by Imprivata, a healthcare security software and services company that makes secure communications software for the health care industry.
Related story: Hospitals profit more from surgical complications.
A lot of the industry's inefficiency can be easily resolved because better technology exists today, said Larry Ponemon, chairman of the Ponemon Institute. "But health care is also tied up in heavy-duty regulation -- which is important but has stymied innovation," he said.
In health care, a strict federal law ensuring patient privacy has hindered faster adoption of modern forms of communication. The law -- the Health Insurance Portability and Accountability Act, or HIPAA -- restricts how a patient's protected health information may be transmitted electronically.
Digital communications must include some form of user identification, encryption and an automatic logoff to prevent unauthorized access to a patient's information.
Pagers are still the status quo in hospitals because that technology is still the proven path to ensuring that doctors and nurses are in compliance with the law.
Yet replacing pagers with secure text messaging, which doctors and nurses could potentially do through their personal phones, could not only allow doctors to spend more time with patients but also slash patient discharge time by 50 minutes, the report said.
A majority of survey respondents said they expect pagers will be replaced by secure messaging in the next two years. Ponemon agreed with that viewpoint "given the rise in the use of mobile devices and healthcare apps by clinicians."
The Ponemon study was conducted in March and April and is based on a survey of 577 hospital-employed health care providers.