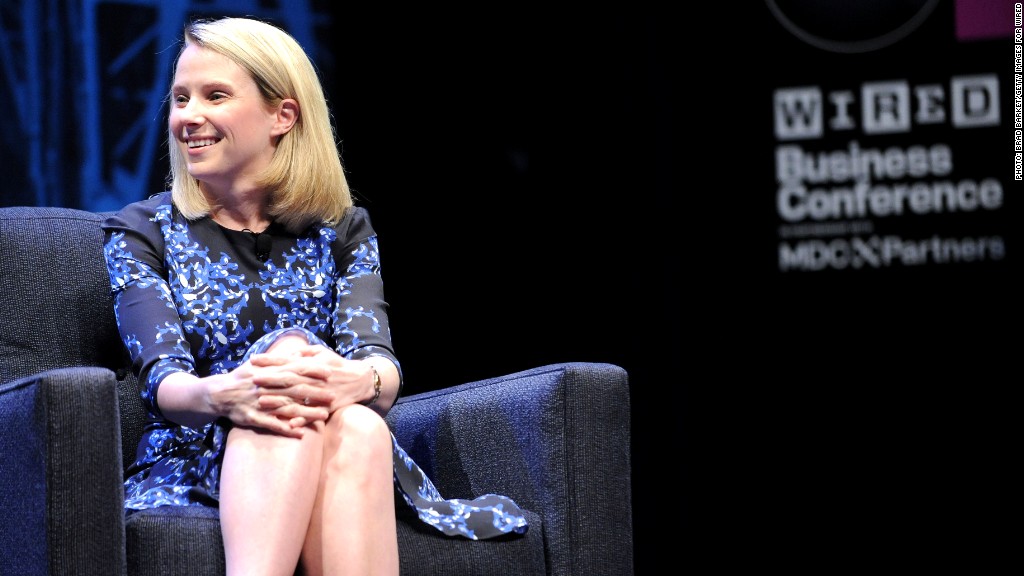 Chances are, Marissa Mayer isn't reading this story.
The Yahoo CEO is well aware of the constant headlines detailing her personal and professional choices, as well as the public obsession with her work-life balance. But she insists that she doesn't let that take her focus off of turning Yahoo (YHOO) around.
"I don't pay attention to it; I intentionally don't," Mayer said Tuesday at the Wired Business Conference in New York City. "I think that noise can get in your head and change how you think, and it pulls you off center."
Moderator Steven Levy, a senior writer at Wired, pushed Mayer on that point: Surely she can't be completely insulated from the ire over her telecommuting ban, or the happier response to her recent extension of Yahoo's parental leave.
"I mean, I have Twitter. I see the links. But I generally don't click," Mayer said. "I sometimes ask my husband to click and summarize the links for me .. it always sounds better from someone you love," she added, laughing.
Mayer's view is that it's not easy to turn around an aging former tech giant, so she can't worry about critics. Among other things, she's been slammed for working through a two-week maternity leave last fall and for reportedly having a nursery built next her office.
Related story: Marissa Mayer's first-year pay: $6 million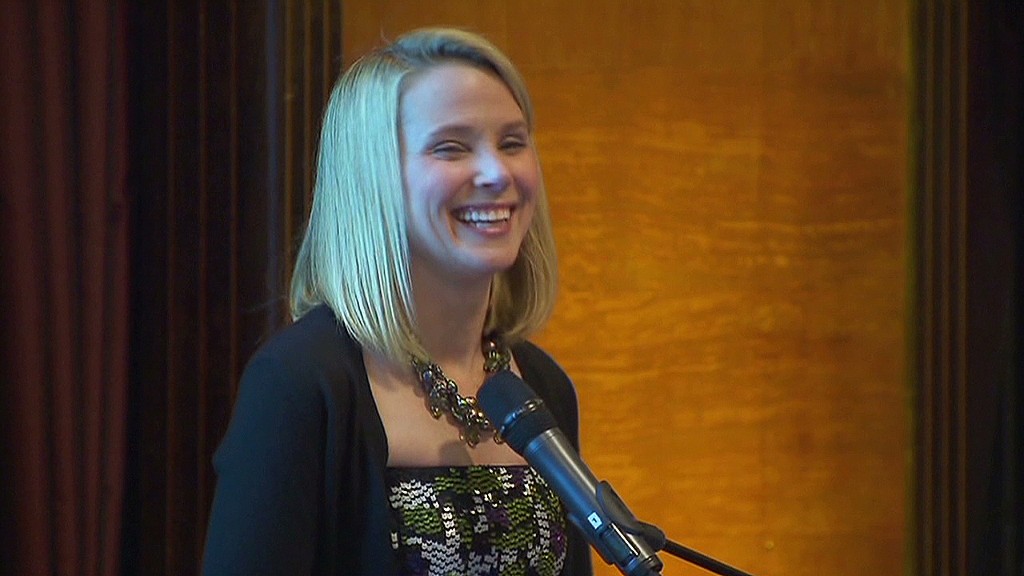 "You really want to say, have to say -- 'Hang on, what's right for the team? What's right for the business?'" she said.
The first part of righting Yahoo's ship was "about getting the right people in place and getting the culture and energy where we want it to be," Mayer said.
She has encouraged Yahoo teams to work more quickly and the company now offers Google-esque (GOOG) perks like free food, but she insisted on Tuesday that she isn't "trying to inject new DNA" into Yahoo's culture.
Going forward, Mayer said, Yahoo will focus on revamping how search results are displayed to users, but she didn't discuss specifics.