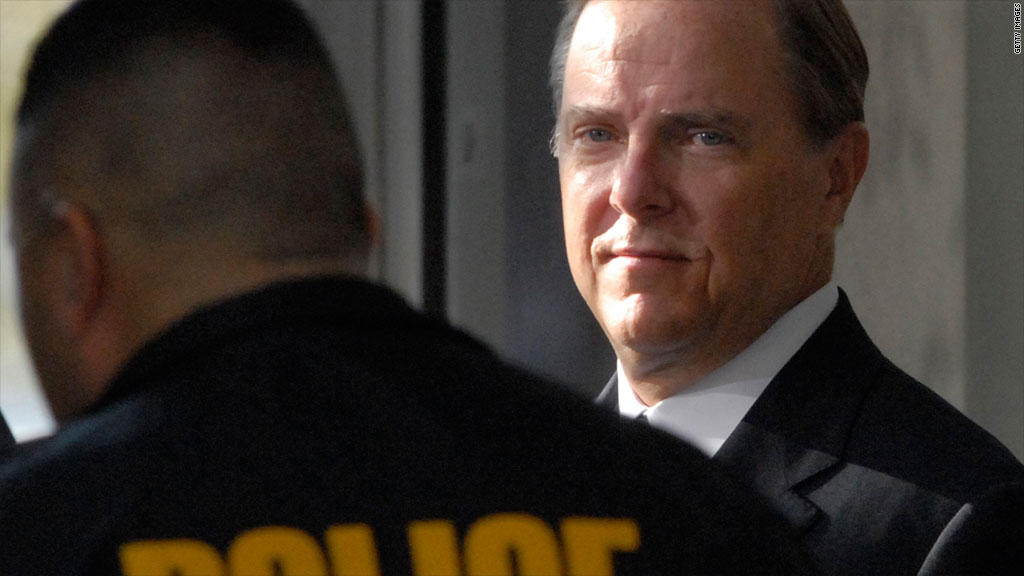 News that former Enron Chief Executive Jeffrey Skilling may get out of prison early isn't sitting well with some of the company's former employees.
Skilling has cut a deal with the Justice Department that could see his 24-year sentence for his role in Enron's collapse cut by almost 10 years.
For some employees -- who collectively lost more than $2 billion in retirement funds -- that just isn't right.
"It's been seven years for him, but there's no way I or many of the other people that lost money will ever get that back," said Diana Peters, a former technology specialist at the now-defunct energy company.
Related: Enron convict Skilling to get out of jail early
Peters lost her entire $75,000 retirement portfolio when Enron collapsed in last 2001. After losing her job at the age of 50, she worked a number of temporary computer gigs, including three years on an overnight shift, before landing a permanent computer job in 2011. When she got laid off from that job in 2011, she decided to retire.
"I'm on Social Security and have no retirement savings," Peters said. She gets by on $1,300 a month and by picking up the occasional odd job.
Still, Peters considers herself lucky, having inherited a home from her parents where she can live rent-free. It's the memory of her other co-workers that makes an early release for Skilling especially hard to take.
Like her friend Bill Peterson, who she said was battling cancer at the time of the collapse. He had to sell his cars and house and move in with his sister-in-law to pay the bills.
"Bill Peterson died in a borrowed bed," Peters said. "I don't think [Skilling] should be able to buy himself out."
As part of Skilling's deal, some $40 million of his assets, seized after Enron's collapse, will be released to compensate victims.
Skilling has been appealing his conviction since 2006, when he was found guilty of conspiracy, fraud and other charges related to Enron's collapse. In addition to the employee pensions, Enron's bankruptcy wiped out 5,600 jobs and more than $60 billion in shareholder value.
Skilling's recent deal reflects a Supreme Court ruling that struck down the guidelines under which he was sentenced, calling them too strict. The deal is contingent on a new sentencing from a judge.
Even the possibility of an additional $40 million in compensation isn't enough to convince Sherry Butler that Skilling should get out early.
"What he did was so egregious to so many people," said Butler, who lost $120,000 in stock options when Enron collapsed. "I don't have any sympathy for him."
Eric Eden is willing to give Skilling the benefit of the doubt when it comes to outright malice. "I don't think he did it on purpose," said Eden, who worked as a power plant designer for Enron and now runs Watering Made Easy, a company that makes lawn irrigation systems.
But Eden thinks Skilling should have known better than to use the fancy accounting tricks that laid the foundation for Enron's demise. He sees the all the lawyers and appeals as simply an extension of what went on at Enron -- and for that reason thinks Skilling should serve his full 24-year term.
"Skilling really knows how to work the system," he said. "He destroyed so many people's lives forever, and he never really took responsibility for it."