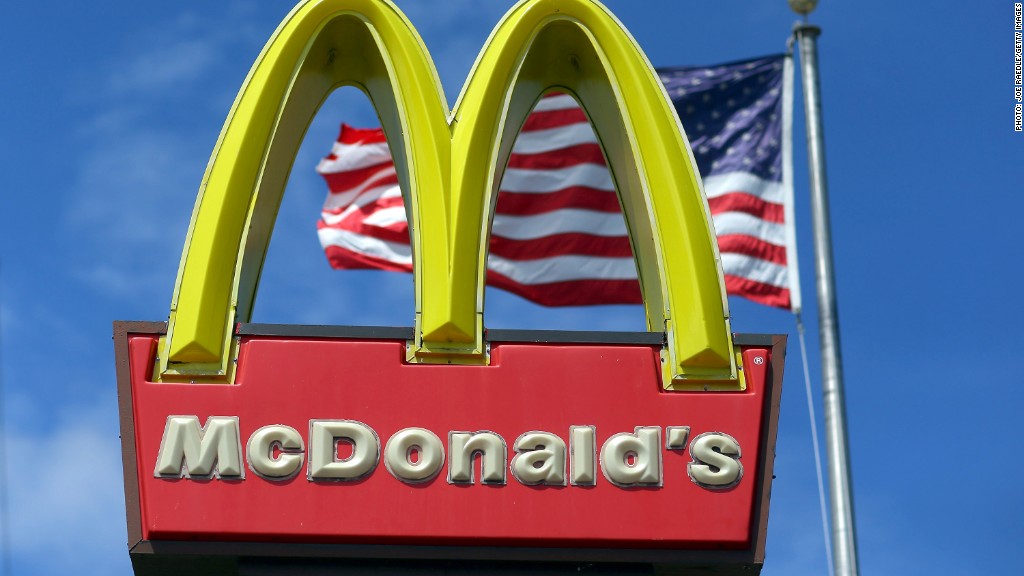 There are often big marketing opportunities written into headline news.
This week, it was McDonald's (MCD) turn. The company said it would "be in touch" with Charles Ramsey, the Cleveland man who helped rescue three women and a girl just after eating a Big Mac. What the company will do -- whether it means free burgers for life or just a simple congratulations -- remains unclear, given Ramsey's criminal past.
But there is a history of companies glomming on to news of the day.
"It's a fairly easy and common tactic," said Robert Passikoff, founder and president of brand research consultancy Brand Keys. "Brands look to get some of the credit indirectly."
Also read: McDonald's and the Cleveland hero: It's complicated
Last year, the shoe brand Skechers (SKX) donated 50 pairs of shoes to a New York homeless shelter. The gesture came after a photo of police officer Larry DePrimo giving a pair of Skechers to a barefoot homeless on a freezing night got half a million likes on Facebook in four days.
Kraft (KRFT) tapped Ted Williams, the homeless man with the golden voice who hit YouTube fame in 2011, to be the voice of its popular Macaroni & Cheese ads. He also used his silky baritone to read love messages on Kraft's YouTube Channel in a 2012 Valentine's Day campaign.
Lynne Galia, a Kraft Foods spokeswoman, said that Williams was a "great fit" and continues to use his voice today.
"Kraft Macaroni & Cheese was moved by Ted Williams' story...and we've been thrilled to help Ted on his journey to re-establish himself," she said.
Also read: World's Most Admired Companies
In a similar vein, Wal-Mart (WMT)gave a $250,000 store credit to Mia and Rozonno McGhee, whose photo of their tiny sextuplets went viral in 2011. The McGhees told Oprah Winfrey that they went through 36 diapers and about 25 bottles per day. Winfrey surprised them with the Wal-Mart check.
And New York City hero Wesley Autrey, who jumped onto the subway track to save a man from being hit by a train in 2007, got a brand new Jeep Patriot on the set of "The Ellen DeGeneres Show" from Chrysler. Disney (DIS) offered his two young daughters a trip to Disney World, according to reports.