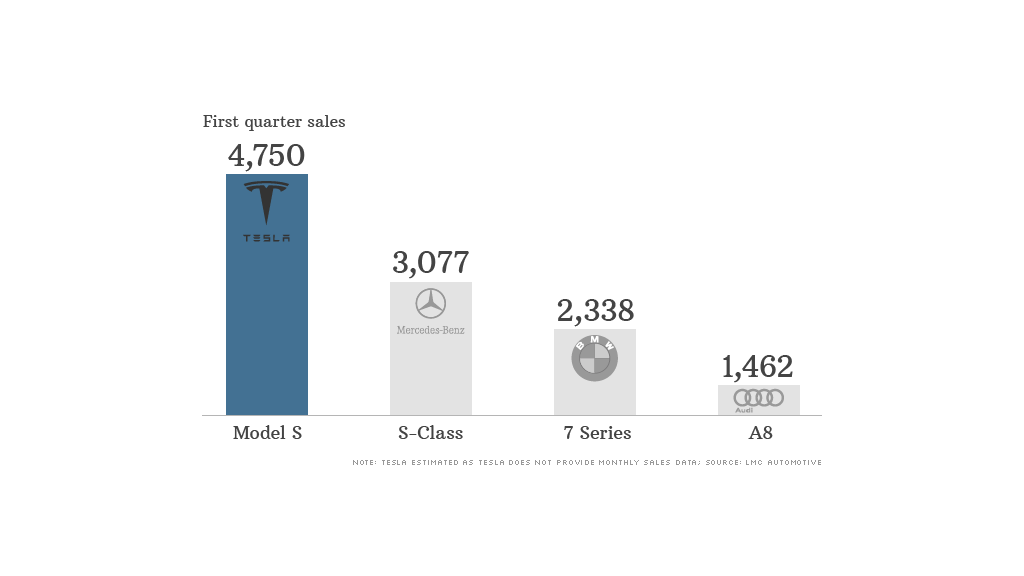 You know the Tesla Model S, the $70,000 (and-up) electric car that "nobody can afford"? Well, evidently, more than a few people can afford it.
In fact, in the first quarter of this year, more people bought a Tesla Model S than bought any of the similarly priced gasoline-powered cars from the top three German luxury brands, according to data from LMC Automotive. About 4,750 buyers bought a Model S while just over 3,000 people bought Mercedes' top-level sedan.
This is not a perfect comparison, of course. Actual selling prices for the Mercedes S-class sedan start toward the upper end of the Tesla Model S price range, according the the auto pricing Web site TrueCar.com, while prices for the other cars are at the lower end. And nobody gets a $7,500 federal tax credit for a buying an S-class or an A8. Also, Mercedes-Benz, BMW and Audi each sell a full range of cars and SUVs while Tesla buyers have only one model to choose from.
The blog GreenCarReports.com first noted the comparison.
Related: In defense of Tesla's price tag
Still, let's face it, Tesla (TSLA)'s one model is doing pretty well, especially for a start-up automaker with a limited dealer network.
Last week was a particularly stellar one.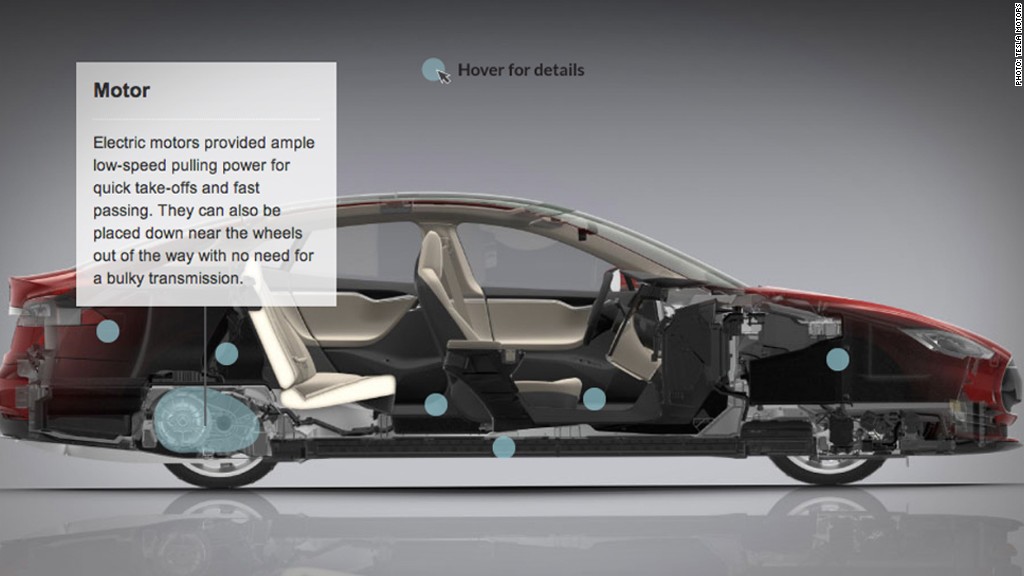 On Wednesday, Tesla announced a profit that exceeded Wall Street estimates. It also raised its Model S sales estimates for this year from 20,000 to 21,000.
Then on Thursday Consumer Reports came out and called the Model S the best car that it had ever tested. (Its overall performance was "off the charts," according to the magazine's head of auto testing, but it only earned 99 out of a possible 100 points because it can't be driven extremely long distances without recharging.)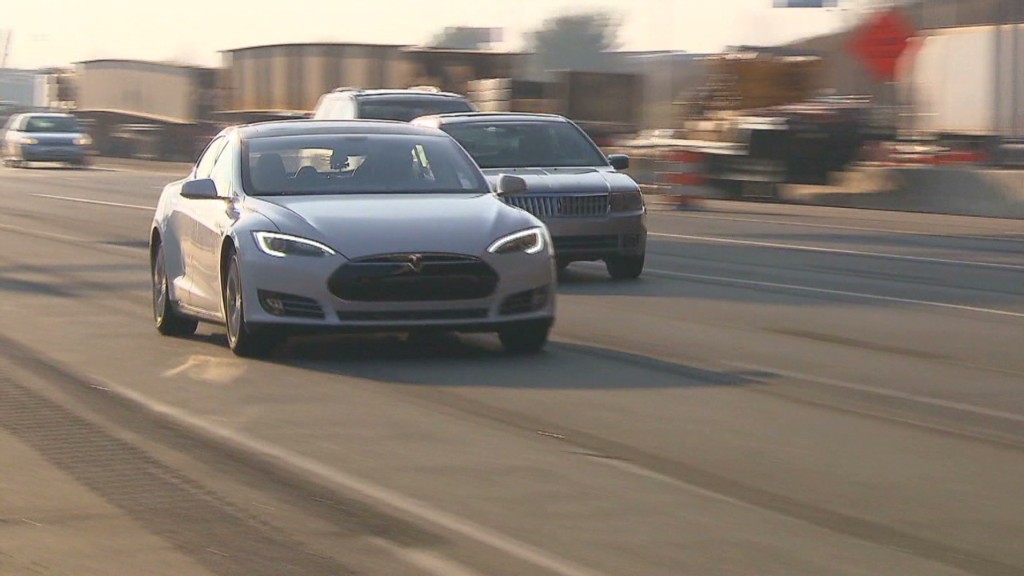 Despite some early stumbles -- such as a squabble with the New York Times over its new "super charger" network and push back from traditional car dealers over its sales strategy -- Tesla seems to humming along, at least for now.