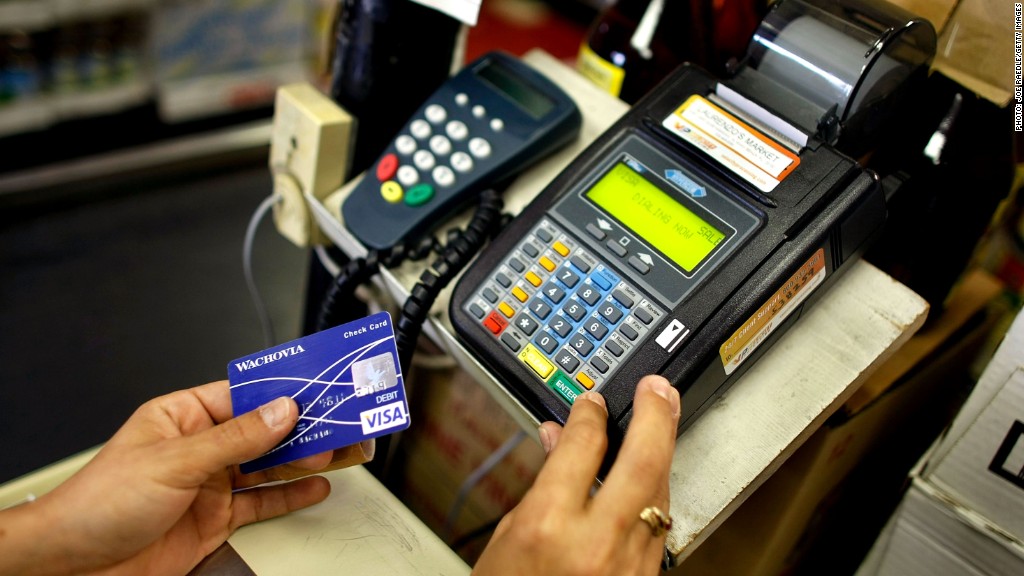 Retail sales rose slightly in April, as strong car sales and spending on building supplies helped make up for weakness in other sectors.
A government reading showed a 0.1% rise in overall retail sales compared to March, when sales suffered a decline.
The increase in spending was a pleasant surprise, as economists surveyed by Briefing.com had forecast a second straight month of falling sales.
A 1% gain in car sales in April was an important driver of the increase. In fact, excluding car sales retail sales were off 0.1% in the month.
Sales at building material and garden equipment and supply stores was another area of strength in the report, climbing 4.7%. There has been a rebound in home sales and home building so far this year, which was likely responsible for the strength in that sector.
"The increase certainly isn't anything to shout about, but it was better than the consensus forecast of a decline," said Paul Dales, senior U.S. economist for Capital Economics. "Overall, it doesn't look as though January's payroll tax hike put much of a dent in consumption in either the first or second quarters."
Related: Eating and shopping lead job rebound
But many other closely watched retail sectors posted weak gains or declines. Department store sales rose only 0.3%, while sales were essentially unchanged at furnishing and home furnishing stores.
Some of the weakness in spending was actually good news because it reflected lower prices. Sales at gasoline stations fell 4.7% on lower gas prices, while sales at grocery stores were off 1.2%, which is typically a sign of lower food prices.
Spending by consumers is a major driver of the nation's economy, accounting for more than two-thirds of overall economic activity. The April jobs report showed retail employment was one of the areas of hiring strength. So the retail sales report can be a sign of overall economic growth.