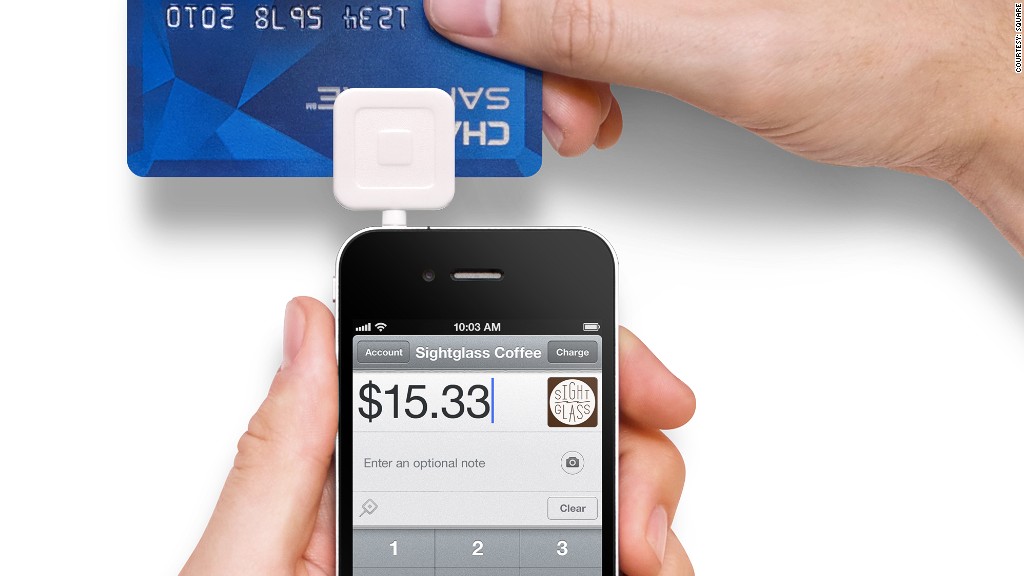 Square has put a target on gun sellers.
The mobile-payment service, run by Twitter co-founder Jack Dorsey, amended its terms of service for retailers last week to ban sales of "firearms, firearm parts or hardware, and ammunition; or... weapons and other devices designed to cause physical injury."
A Square spokesman declined to comment on this specific change, but said: "From time to time we revisit our policies governing the use of Square to ensure they are consistent with our values and in the best interests of our customers."
He denied that the move was related to the recent debate over gun control in Washington, calling the timing "completely coincidental."
Online-auction site eBay (EBAY) also bans weapon sales, as does web-payment service PayPal.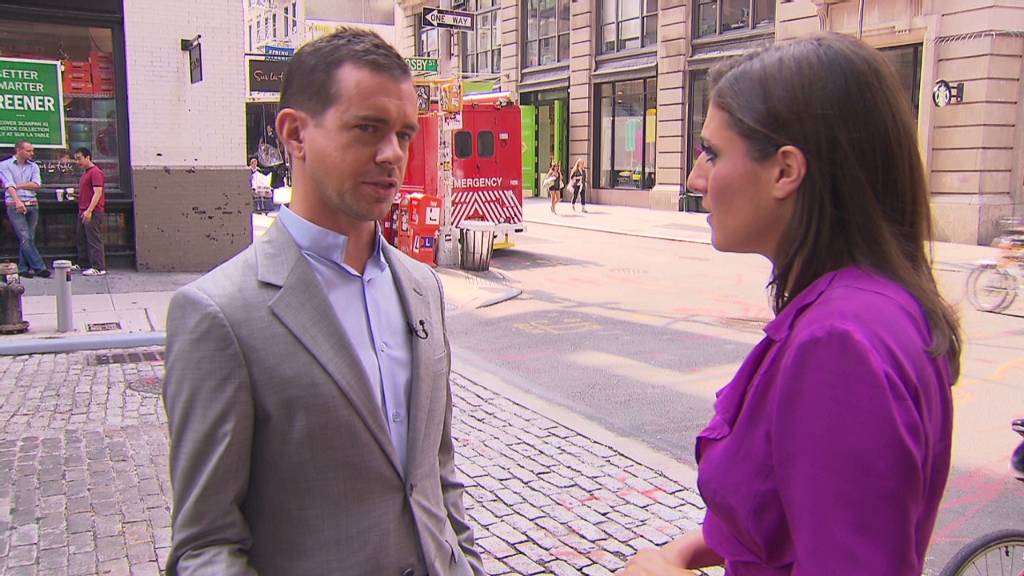 Square, which allows retailers to use mobile devices to process credit cards, has been the subject of IPO chatter in recent months.
To use Square, merchants simply plug a free plastic square-shaped dongle into an iPhone, iPad or Android device, turning it into a mobile credit-card reader. The service has been a particular boon for smaller merchants who don't normally take plastic.
Dorsey has said his dream job is to be mayor of New York City, and has offered high praise for the man who currently holds that post, fellow tech billionaire Michael Bloomberg.
Bloomberg has been a major voice in favor of gun control, leading the group Mayors Against Illegal Guns.
"I think that Mayor Bloomberg has done an amazing job, and I and a lot of Silicon Valley look to him as a guiding light because he's completely rethought what it means to be mayor," Dorsey told CNN in March.