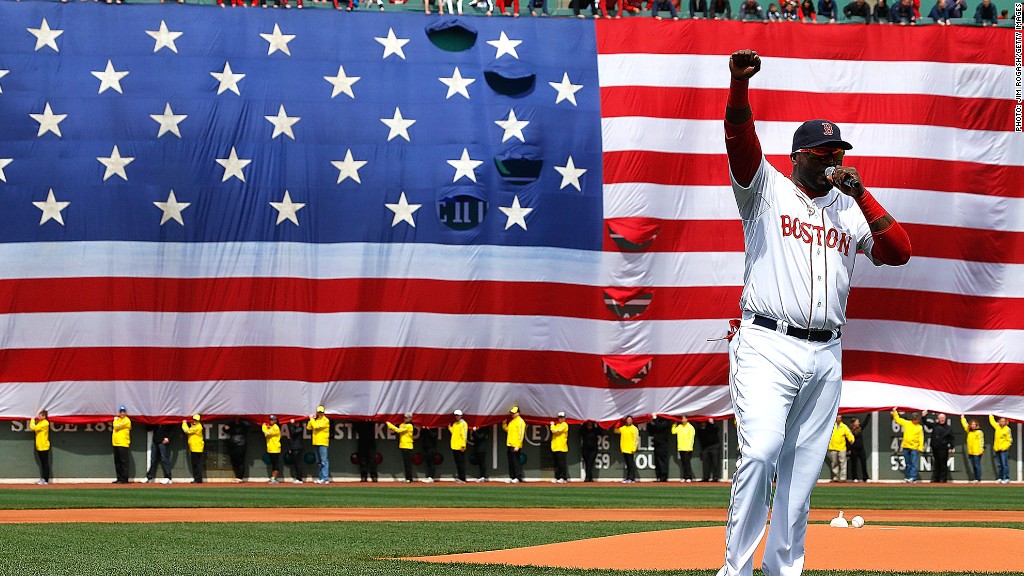 Boston Red Sox slugger David Ortiz is using his colorful language again, this time to raise funds for victims of the Boston Marathon bombing.
Ortiz famously told Boston fans "This is our f---ing city!" during a ceremony at Fenway Park on April 20, which was being broadcast on live television.
Rather than spark controversy, his choice of language was widely praised, bringing cheers from the crowd and statements of support even from FCC Chairman Julius Genachowski and baseball Commissioner Bud Selig, who called his choice of words "outstanding."
Ortiz has teamed up with bat maker Marucci, which makes his bats, to sell souvenir bats to raise funds for the OneFund, which is raising money for bombing victims. The bat features the quote "This is our f---ing city' as well as "Never forget. Boston Strong. 4-15-13."
Related: Crowdfunding campaigns for Boston victims top $1 million
A copy of the bat autographed by Ortiz will go for $500, while a nonautographed version will cost $125. The bats are being sold on Ortiz's Web site, which says that 100% of the net proceeds from sales will go to the One Fund.