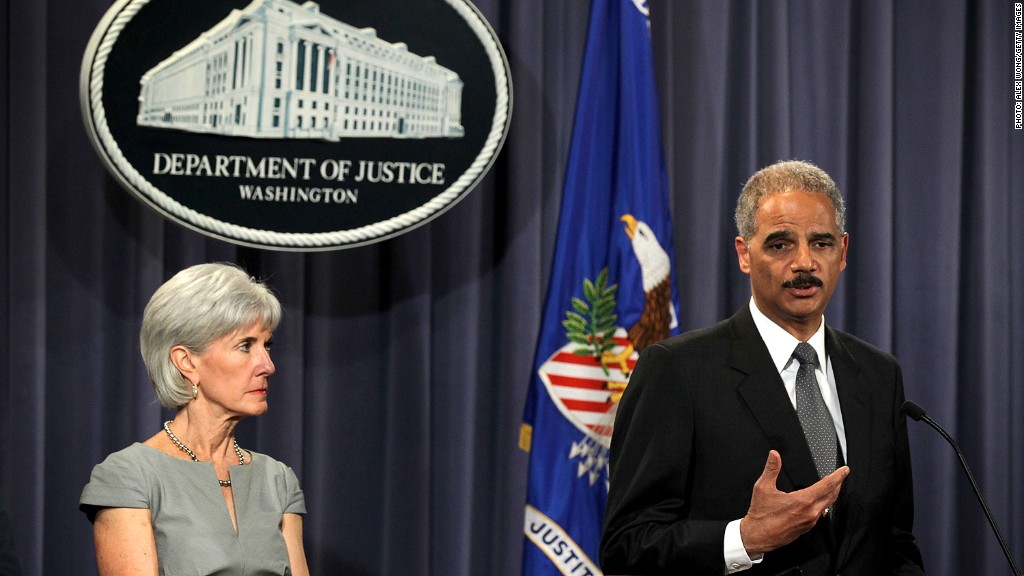 Federal officials announced charges Tuesday against 89 people who allegedly bilked Medicare for $223 million.
The cases arose from operations in eight cities and included charges against doctors, nurses and other healthcare providers.
An investigation in Miami netted 25 suspects accused of securing $44 million worth of false billings by a variety of methods, including fake invoices for home health care, mental health services and physical therapy.
The group allegedly bribed Medicare beneficiaries for their personal information and used it to create billing documents for services that weren't necessary or weren't even provided. The leader of the scheme, federal officials say, purchased a variety of luxury cars -- including two Lamborghinis, a Ferrari and a Bentley -- with the ill-gotten proceeds.
Related: Who will pay more under Obamacare?
In Detroit, three suspects allegedly netted $12 million by falsely posing as doctors, writing prescriptions and claiming to have provided psychotherapy to patients.
Officials also levied charges in Louisiana, Houston, Los Angeles, Tampa, Chicago and Brooklyn. Since establishing the Medicare Fraud Strike Force in 2007, the Justice Department and the Department of Health and Human Services have charged more than 1,500 people with falsely billing Medicare for more than $5 billion.
Attorney General Eric Holder said at a press conference announcing the cases that over the past three fiscal years, the government has returned an average of eight dollars for every one dollar it's spent fighting healthcare fraud. He warned, however, that these efforts will be compromised should Congress fail to reverse the automatic budget cuts that went into effect this year and cut the Justice Department's budget for the 2013 fiscal year by over $1.6 billion.
"Allowing these cuts would be both unwise and unacceptable," Holder said.