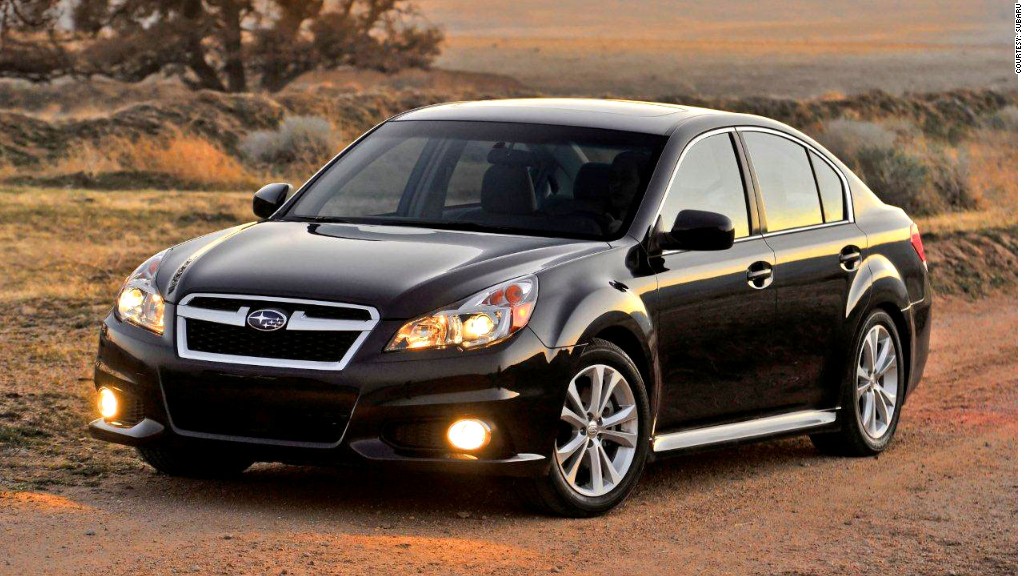 Subaru is recalling 5,379 Legacy and Outback cars in the United States because of a problem that could cause them to lose steering control.
Steering shafts in the cars, all from the 2013 model year, could become disengaged, causing a loss of steering. The steering shaft on the cars is made from two pieces -- an inner and an outer shaft -- which, in the vehicles involved, can become separated. If that happens, the driver can lose the ability to steer the car.
The problem was first discovered by Subaru in a car at its Indiana factory. Later, the carmaker received a customer complaint about loss of steering control in another car. Subaru (FUJHF) is notifying dealers about the recall and expects to begin notifying owners within 30 days, according to a document filed on May 13 with the National Highway Traffic Safety Administration.
Subaru dealers will replace the steering columns in all the vehicles that might potentially have the defect. If owners feel unsafe driving their vehicles before the repair has been completed, Subaru will arrange to have cars brought to the dealership, Subaru spokesman Michael McHale said.
In April, Suburu recalled earlier versions of the Outback and Legacy, two closely related vehicles, for a problem in which brake lines could corrode. In March, Subaru recalled about 50,000 of new CrossTrek XV wagons because of a problem in which cars could start by themselves.