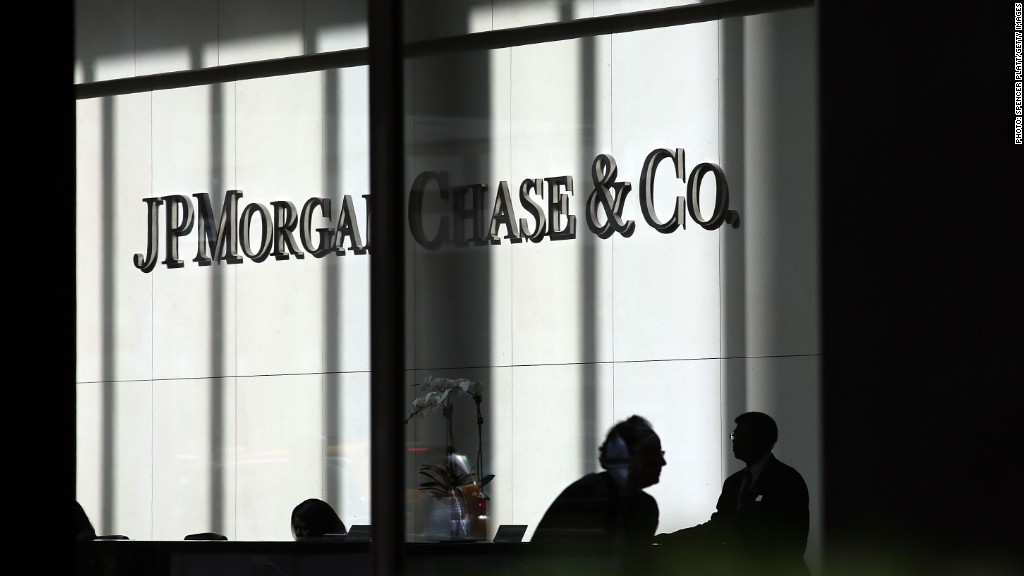 One of Bloomberg's biggest customers wants to know exactly what journalists were able to see when they tracked client activity on its financial news and data terminals.
JPMorgan Chase (JPM)is asking to see five years of internal Bloomberg logs as the data provider scrambles to reassure customers following a snooping scandal in its news division. The request is one of the most public demonstrations yet of client discontent.
Allegations surfaced last week that Bloomberg reporters have long enjoyed access to some client data via the company's ubiquitous terminals. The practice was largely unknown outside Bloomberg, and presumably gave its reporters an advantage over competitors.
"Our legal department sent a formal request to Bloomberg to verify exactly what information reporters had access to and confirmation of their controls to prevent future breaches," JPMorgan Chase said in a statement.
Related: Traders 'freaked' by Bloomberg message leak
Traders, regulators and central bankers depend on Bloomberg for real-time data on markets of all kinds as well as news and instant messaging. Subscriptions cost about $20,000 a year and the service is used by thousands, bringing in a substantial portion of the company's revenue.
A Bloomberg spokesman declined to comment on JPMorgan's request.
Executives at Goldman Sachs (GS) first voiced concern over the surveillance to Bloomberg after one of the company's reporters spoke to a Goldman executive about the terminal login habits of another Goldman executive.
Goldman was worried that Bloomberg journalists could be tracking its bankers' activity.
Related: Private equity firms 'concerned' about Bloomberg snoop
Bloomberg says that reporters could see a user's login history, help desk inquiries and how many times different computer programs were accessed. Other information remained restricted.
The editor-in-chief of Bloomberg News apologized earlier this week, saying the transgressions can be traced to practices that are "almost as old as Bloomberg News."
"Our reporters should not have access to any data considered proprietary. I am sorry they did. The error is inexcusable," Matthew Winkler wrote in an op-ed.
Bloomberg has also been reaching out to individual clients in an effort to quell any anger.
In a memo to Bloomberg employees Friday, CEO Dan Doctoroff called the newsroom's access to customer data "a mistake."
"Client trust is our highest priority and the cornerstone of our business, and we are deeply committed to ensuring the complete integrity and confidentiality of our clients' data in all situations and at all times," Doctoroff wrote.
Meanwhile, Citigroup (C) will prevent its foreign exchange dealers using Bloomberg chatrooms from next month, switching them instead to its own chat service.
A Citi spokesperson said the move was unrelated to the Bloomberg snooping and messaging scandal, but added that the bank's own chatrooms would be more secure and provide employees with better functionality. The Citi service includes news from Bloomberg competitor Dow Jones, a unit of News Corp. (NWS)
-- Alanna Petroff contributed to this article