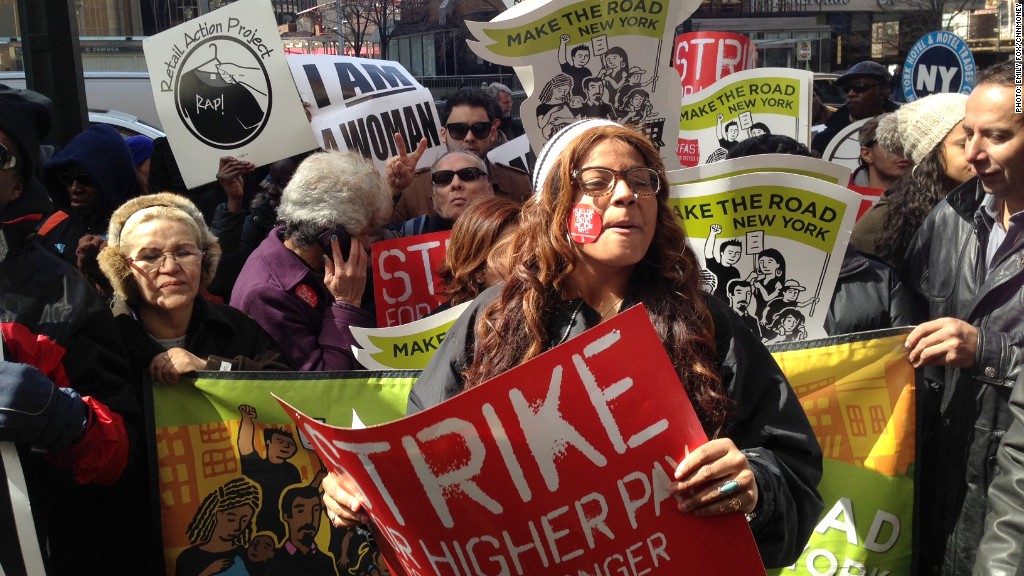 The New York State attorney general is investigating whether fast food restaurant owners have cheated their workers out of wages.
The attorney general's office has issued one subpoena to a fast food parent company and is also looking at several franchisees in New York, though a spokesman would not say which companies or locations.
The investigation stems from allegations that fast food employees are paid less than minimum wage, aren't compensated for overtime and don't get reimbursed for work-related expenses like uniforms or gas for deliveries.
"New Yorkers expect companies doing business in our state to follow laws set up to protect working families," said Damien LaVera, a spokesman for New York Attorney General Eric Schneiderman.
Schneiderman's move comes as workers, led by a coalition of groups called Fast Food Forward, are calling for $15 an hour and the right to form a union.
Related: The Domino's Pizza Dream -- deliveryman to store owner
On Thursday, Fast Food Forward released a study showing widespread wage theft in the fast food industry, which can include everything from being forced to work off the clock, to working overtime with no pay to being issued paychecks that bounce.
The report was based on 500 interviews with New York fast food workers from McDonald's (MCD), Burger King (BKW), Wendy's (WEN) and Papa John's (PZZA). 84% of those surveyed said their employer had committed at least one form of wage theft.
Delivery people fared worse than most. Every single delivery worker surveyed experienced wage violations. Often, they had to pay out of pocket for gas or cell phone bills, and these job-related expenses took a big bite out of already low wages.
"These workers are barely paid minimum wage and yet their employers are still finding ways to eke out money from their hard-won paychecks," said Jonathan Westin, executive director of New York Communities for Change, the group at the helm of the Fast Food Forward campaign.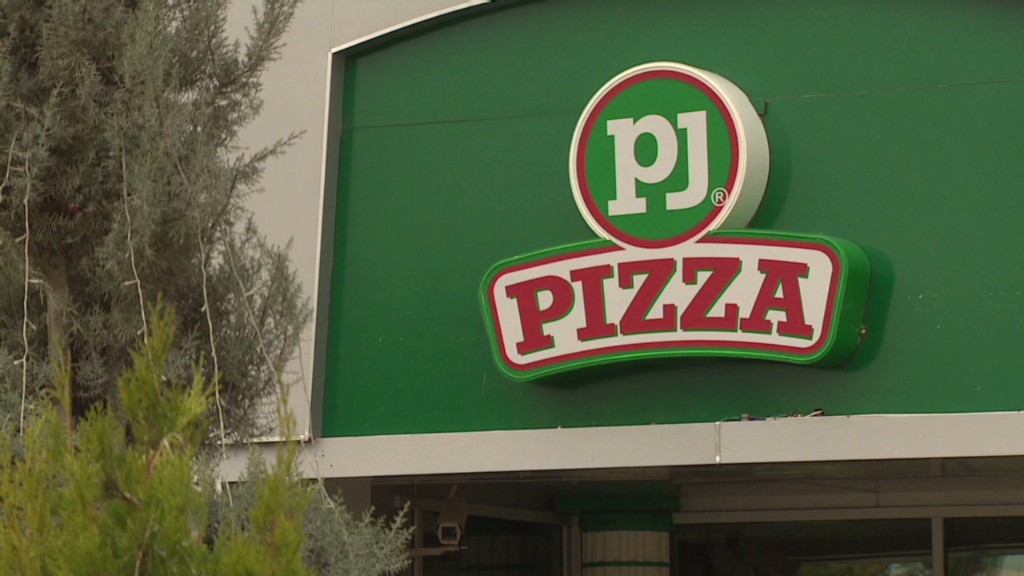 A Wendy's spokesman said the company didn't know of any situation where employees' paychecks have bounced, and that it complies with all applicable federal and state wage laws.
McDonald's, Burger King and Papa John's did not immediately respond to requests for comment.
LaVera called the report's findings "deeply troubling" and said they "shed light on potentially broad labor violations by the fast food industry, which employs thousands of New Yorkers."
Currently, the median pay for the nearly 50,000 fast food workers in New York City is $9 an hour, or $18,500 a year. The Census Bureau's poverty income threshold level is $23,000 for a family of four.
Related: Foreign worker hoopla forces McDonald's franchisee out
Workers have been protesting to raise wages since November, and the movement has picked up steam since them.
Workers in Milwaukee, Wis., walked off their jobs Wednesday, which was the fifth such strike in five weeks. The protests have popped up in New York, Chicago, St. Louis and Detroit.
The attorney general's office is asking fast food workers who have experienced wage violations to contact its labor bureau at 212-416-6132, or download the "Fast Food Worker Complaint Form" from its website.