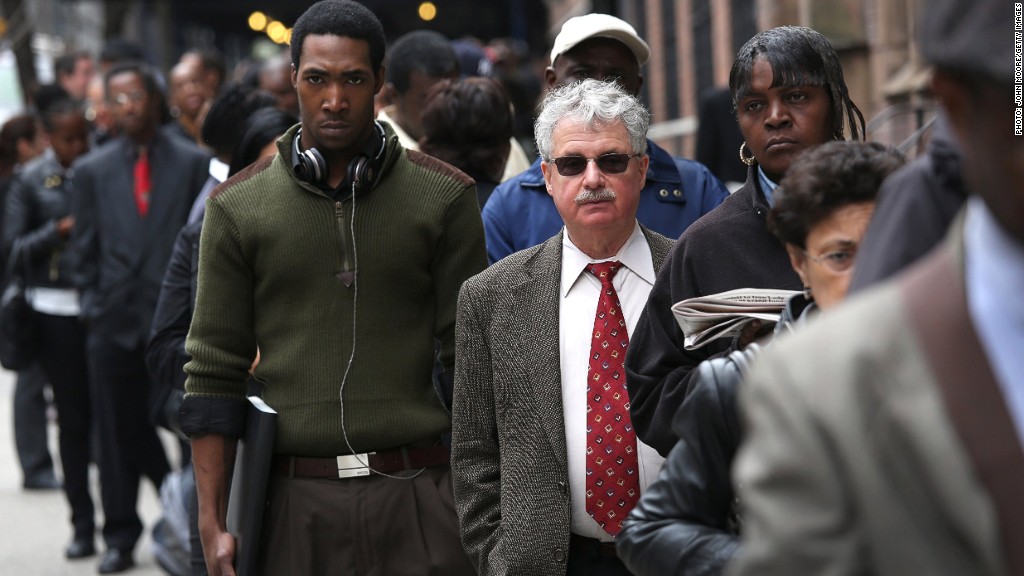 Initial jobless claims jumped higher than expected last week, breaking a series of weekly declines that had brought it to multi-year lows, the U.S. Labor Department reported Thursday.
Jobless claims surged by 32,000, totaling 360,000 in the week ended May 11.
That was much more than expected. A consensus of economists surveyed by Briefing.com had forecast 330,000 jobless claims for that week.
Last week, jobless claims fell to a five-year low.
Jefferies economist Thomas Simons said that today's report serves as a "reality check" after a series of weekly declines that seemed to be indicating that the labor market was accelerating.
"We are still optimistic about the labor market recovery, but perhaps modestly less so than last week," wrote Simons in a report.
Related: Getting into the military is getting tougher
The jobless claims number represents the tally of people filing for unemployment insurance for the first time. The continuing claims number, which represents the people who continue to receive unemployment benefits, totaled 3,009,000 for the week ended May 4, which was the most recent figure available. That's a decline of 4,000 from the prior week.
According to the latest monthly jobs report, 11.7 million people remained unemployed in April, with an unemployment rate of 7.5%.