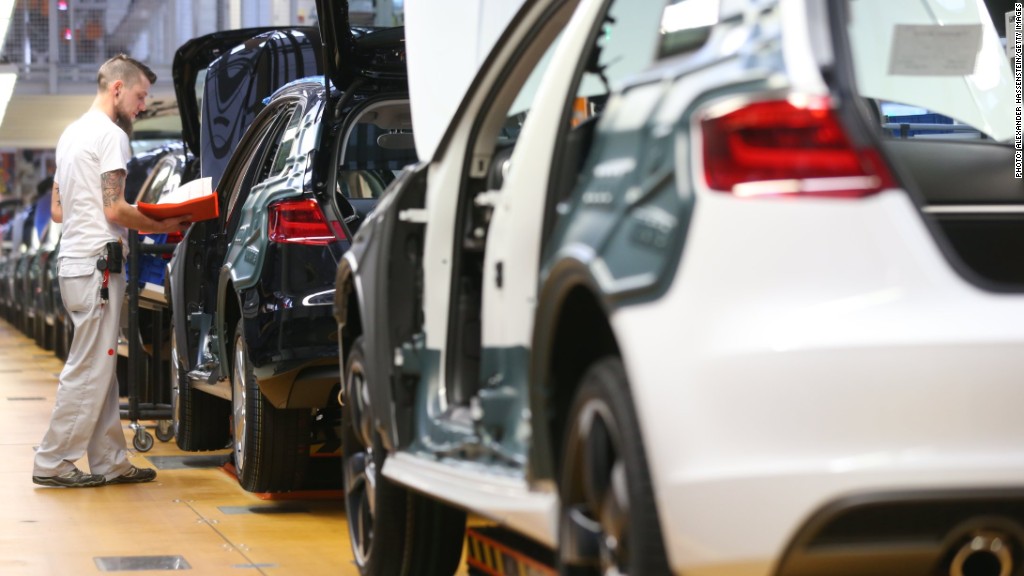 After months of doom and gloom for European automakers, the latest car registrations data show there may be light at the end of the tunnel.
New car registrations grew in April for the first time in 19 months, according to figures from the European Automobile Manufacturers' Association.
While the rise was small -- just 1.7% -- and the gain may be due to the fact that there were two more business days in the month compared to April 2012, industry experts were still cheered by the news.
"There is a growing sense that Europe is through the worst of it," said Mike Tyndall, head of autos equity research at Barclays.
Shares in Europe's major automakers, including Volkswagen (VLKAF), PSA Peugeot Citroen (PEUGY), Renault (RNSDF) and Daimler (DDAIF), all pushed higher. Peugeot's stock rallied by as much as 7%.
New car demand in the United Kingdom continued to grow, but the picture remains mixed elsewhere in the EU. Car registrations were up in Spain and Germany, but fell in Italy and France, which dipped back into recession in the first quarter of the year.
Related: Automakers are getting crushed in Europe
The group uses new car registration data instead of car sales to track demand across the 27 EU nations, though the data is very similar.
The latest report shows that Germany's Volkswagen is holding its position as market leader with a 27% market share, up two percentage points compared to April 2012.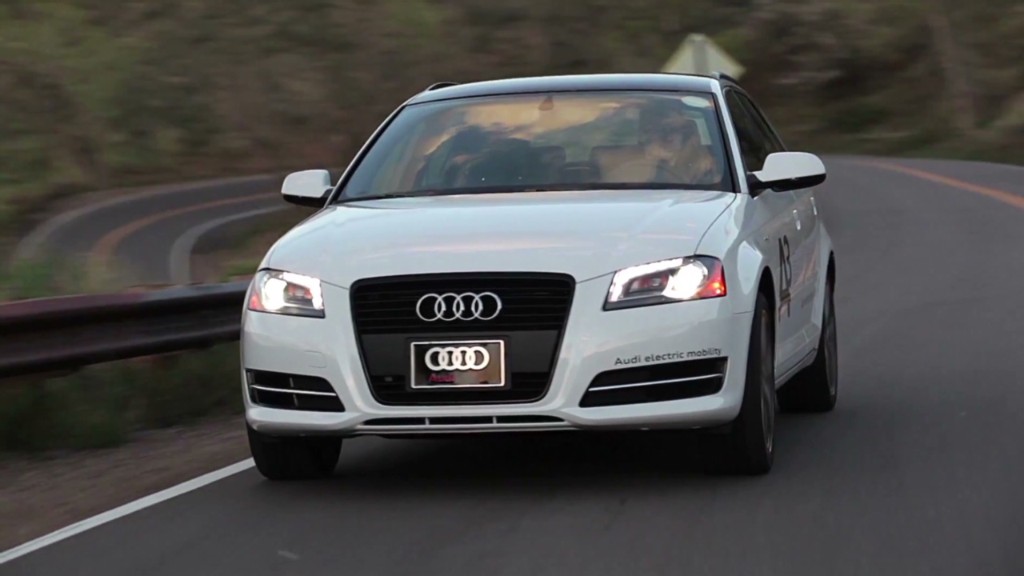 New car registrations have fallen by double-digit percentages in most European markets this year. Automakers, which are scaling back production in Europe, continue to warn that their earnings are suffering because of weak sales in the region.
Car demand has been slashed by high unemployment, falling disposable incomes and depressed consumer confidence.