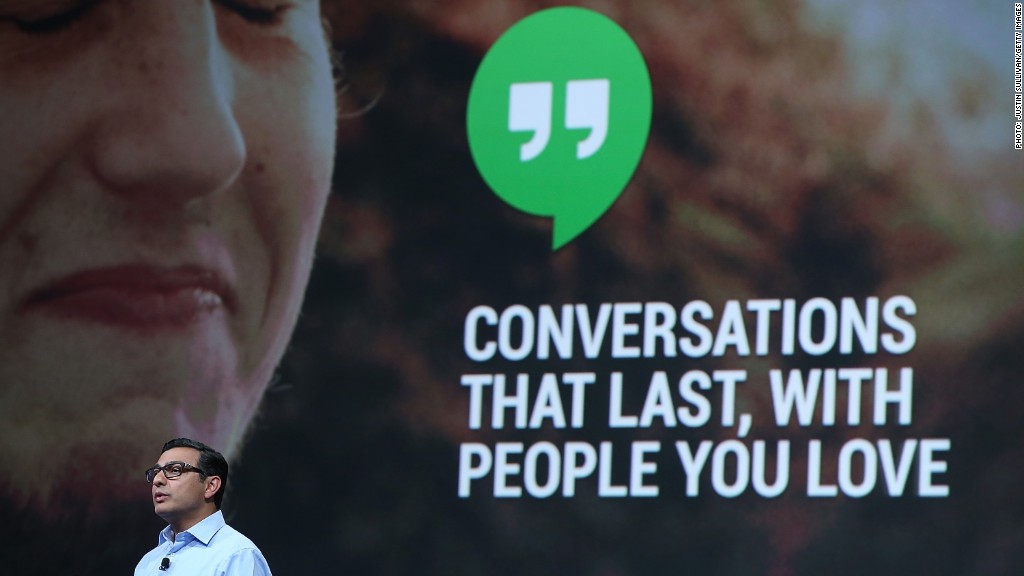 Google spent the second half of the 2000s turning Google Talk into the de facto replacement for AOL Instant Messenger. Then, over the past few years, Google stopped paying attention to it altogether.
During this span, when, where and how we chat has changed considerably. Google has responded with a spate of new communication technologies. Both inside and outside the company, chat options are fractured.
Google's newest product -- Hangouts -- isn't fundamentally different than other current cross-platform messaging apps, but it unifies many of Google's own products in a smart way.
For those who have been faithful to Gmail Chat/Google Talk over the years, Hangouts will be a big change, but it still preserves much of what you love.
For starters, Hangouts is linked to your Google+ account, but thankfully, you're not forced to interact with the social network if you don't want to. And if all your friends are still using the older Talk, or Gmail Chat or Google+ Messenger apps, you will still be able to chat.
A big philosophical shift, however, comes in the form of presence. Whereas Google Talk focused itself around who was online or offline, Hangouts is an experience that is built around the philosophy that you're always available, thanks to the fact that many of us now have smartphones. The app is not only available on Chrome and Android, but also -- finally -- iOS.
When you leave the chat, the conversation doesn't just disappear. It's like text messaging. If you're not actively engaging with hangouts when a new message arrives, it sits in the thread, waiting until the moment you return. For some, the prospect of not being able to fully log off is a harrowing shift. For those comfortable with the "always on" culture, it's a welcome, and much needed addition.
Related story: Google CEO Larry Page wants less tech squabbling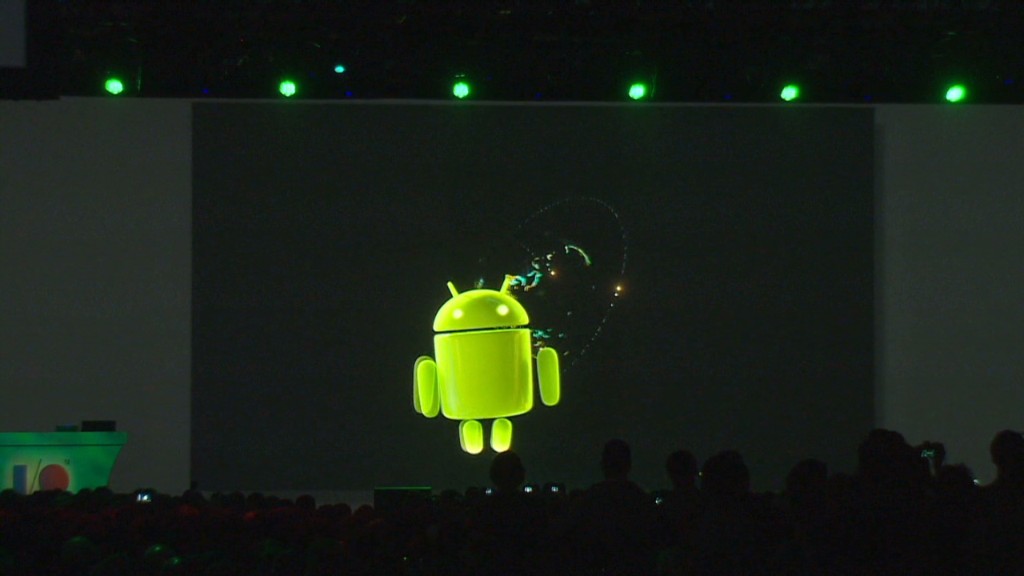 True to it's moniker, Hangouts is also built around the concept of group chats, which is a big reason why Google (GOOG) isn't as concerned with your availability status. The change helps keep conversations fluid. Icons clearly indicate when you've left a message, and when you're actively moving in and out of a conversation.
It's easy to share images on Hangouts, jump to a video chat or overwhelm a friend with emojis. It's fast, simple, and easy to launch a new chat. No matter what device you're using, the experience is always the same. All messages sync between all devices and features are consistent. You still can't share video files, but that's one of the few limitations.
Hangouts still has some work to do in other areas if it really wants to trump the likes of Facebook, Apple, Microsoft (via Skype), GroupMe and WhatsApp.
Though you can send messages to any of your friends -- friends using Hangouts, that is -- at any time, it would still be nice to have some idea when they're using the mobile version or the Chrome version of the app. There is an indicator built into the hangouts UI to show when people are active, but when and how it is used for contacts differs upon what app/service they're using.
Related story: Why Google's new music service might actually work
Then there's SMS. Hangouts is particularly good at pulling together Google's different messaging services and facilitating group chats, but Google Voice and SMS integration are nowhere to be found. Both Facebook's Messenger app and Apple's iMessage already integrate SMS, so the absence of this feature from Hangouts is conspicuous.
The biggest question mark here is the fate of Gmail chat/Google Talk. For the time being, existing users of those services will be left alone. But will they eventually be forced over to Hangouts against their will? Google said nary a word about it yesterday, so it will be interesting to see what happens.
But overall, Hangouts is a much needed revamp of Google's chat service that will serve the company well going forward.