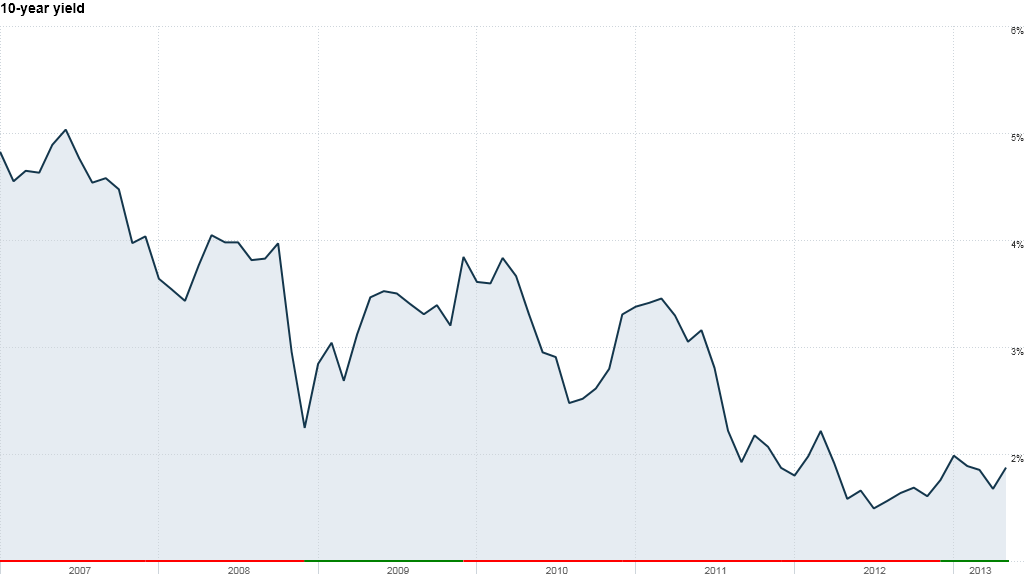 Investors have been dumping bonds lately, but a little-known technical indicator suggests that may not last for long.
The 10-year yield is flirting with the so-called death cross, which occurs when its 50-day moving average falls below its 200-day moving average.
The short-term average has been moving lower and the long-term average has been creeping up over the past few weeks as yields move higher. On Friday, the 50 day moving average was 1.82%, compared with 1.78% for the 200 day moving average.
If history is any guide, hitting the death cross could lead to more bond buying, a sharp drop in yields and a correction in stock prices, according to Abigail Doolittle, a technical analyst at The Seaport Group.
Doolittle wrote in a recent report that the death cross could eventually set the stage for a sharp drop as investors flock back to the safety of government debt at the expense of more risky assets, such as stocks.
She thinks that "the historic running of the bulls in Treasuries will continue" even though some experts believe bonds are a bubble about to pop.
This contrarian call comes as Treasury yields have been climbing higher. The 10-year yield currently yielding just below 2%, up from about 1.6% earlier this month.
The uptick in yields has been driven by a growing sense of optimism about the U.S. economy and speculation the Federal Reserve will begin to slow the pace of its bond-buying program.
Related: The U.S. looks like Japan: Investors rejoice
Doolittle noted that yields could remain near 2% before heading below 1% at some point before the end of 2014.
The 10-year yield has formed a death cross four times over the past six years, and each time preceded a sharp drop in yields, according to Doolittle's research.
The first death cross occurred in September 2007, and was followed by a seven-month rally in Treasuries that pushed yields down from 4.7% to about 3.3%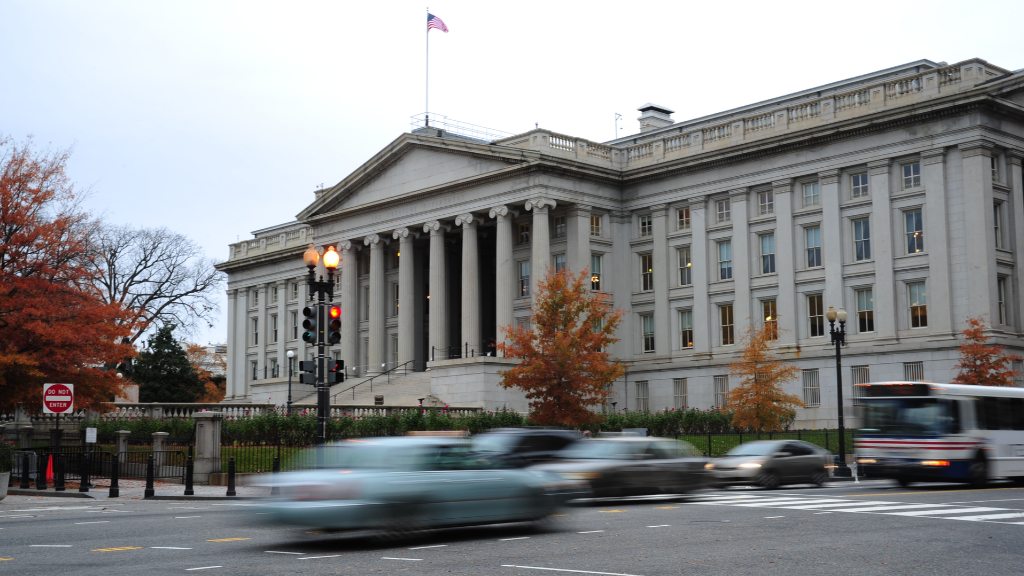 It happened again in 2008, as the financial crisis struck and investors piled into bonds for safety. The third death cross came ahead of the May 2010 "Flash Crash," and the most recent happened just before the U.S. credit downgrade in July 2011.
"It may sound a bit sensationalistic, but the bearish death cross has been an excellent predictor of the 10-year yield's significant slide over the last six years," said Doolittle.
Related: Former Treasury official: Let's keep running big deficits
Of course, the Fed has kept interest rates at historic lows and also bought up more than $2 trillion worth of assets, mainly long-term Treasuries, over the same period.
It's also worth noting that even though stocks endured some volatility around the times of the 2010 and 2011 death crosses for bonds, they have recovered and continued to surge. The bull market for stocks has been now going on since March 2009 and the Dow and S&P 500 are near record highs.
And other bond market watchers were unconvinced that yields are headed for a sharp fall.
While inflation remains subdued, the economy is on the mend. That usually leads to higher rates, said Guy LeBas, chief fixed-income strategist at Janney Capital Markets.
"I'm not a technical analyst," said LeBas. "But given the current economic conditions I'm skeptical we'd see that big of a move lower."