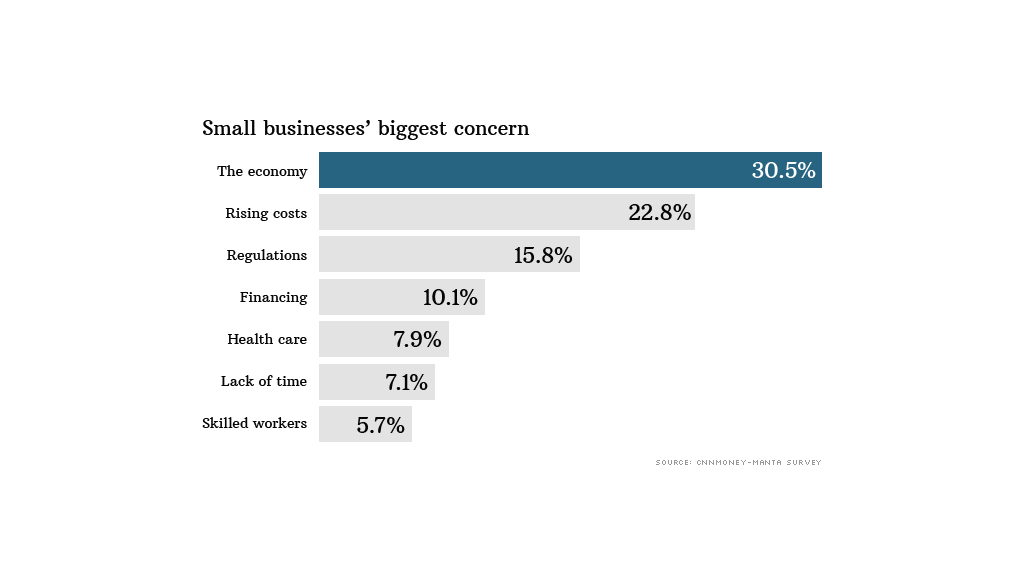 Small business owners say they're not yet feeling the effects of an improving economy, and most aren't rushing to hire, or seeking funds to invest in their businesses.
In an exclusive CNNMoney-Manta survey about the state of small business today, more than a third of owners polled said the U.S. economy is in better shape than last year. But most say their own customers aren't spending freely, and only 40% are reporting stronger sales.
No wonder just 14% said they're adding more workers than last year, while two-thirds aren't hiring at all. "Business is too unstable," said one respondent. "I can't afford to hire anyone else at this point." Most (65.6%) aren't seeking additional financing either.
Special report: State of Small Business
Entrepreneurs cite the economy (31%) and increasing costs of doing business (23%) as the issues weighing most heavily on their minds. Because of those two factors, "small companies have to take a greater hit to the wallet to compete with big businesses," wrote one respondent. "It's almost better to have a nine-to-five job than to be your own boss."
Others mentioned regulations (16%) as their biggest concern. Taxes were a popular write-in vote, although the survey didn't specifically list that option.
Health care is another issue that's top of mind for small firms. But the survey results showed that many business owners are still trying to understand what effect Obamacare will have on their companies.
Under the Affordable Care Act, firms with 50 or more full-time workers will have to provide health insurance to those employees in 2014.
Related: I started my small business in 2013!
Only 10% of respondents said the health care law would help them, while 38% of respondents said it will hurt. The rest said it wouldn't affect them or didn't know what impact it will have.
"The new laws are so convoluted that it makes it hard to know what's coming," said one business owner.
Another business owner was sure that Obamacare would hit his business hard, saying "I may lose my best employees because I cannot afford [health] insurance."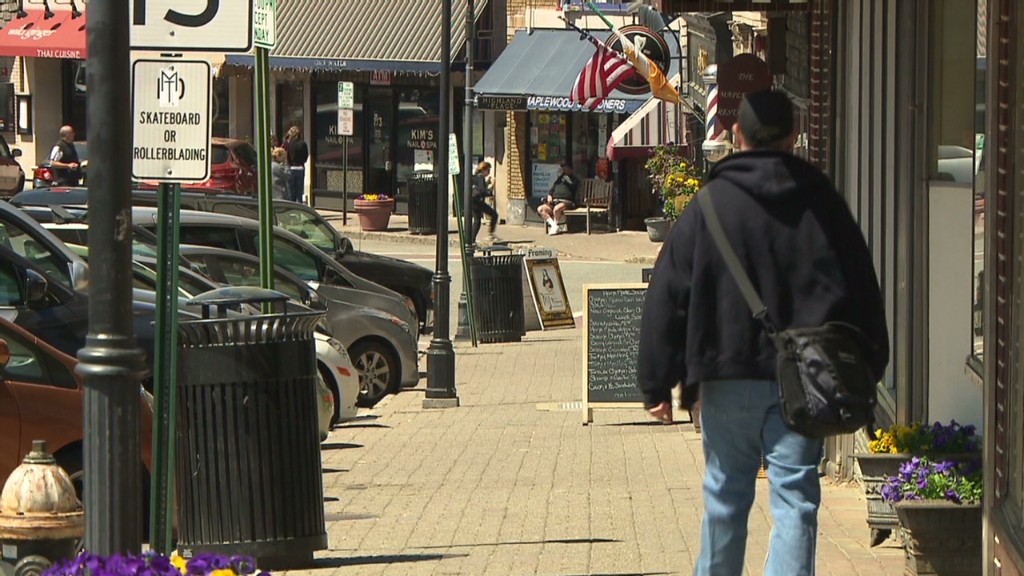 Despite the challenges, 63% said they consider the United States to be the best place to open a small business. Many cheered the benefits of a free-market economy. Others said there are lots of resources here, making it relatively easy to launch a start-up.
"There's not another country in the world where small business has the multitude of opportunities like the U.S.," said one owner.
Another said: "This country was built for business."
Requests to complete the survey were sent to 50,000 small business owners who are members of Manta.com, a networking website for entrepreneurs. and 1,048 responded. The online survey was conducted May 9 to 10, and has a margin of error of +/- 2.86%.