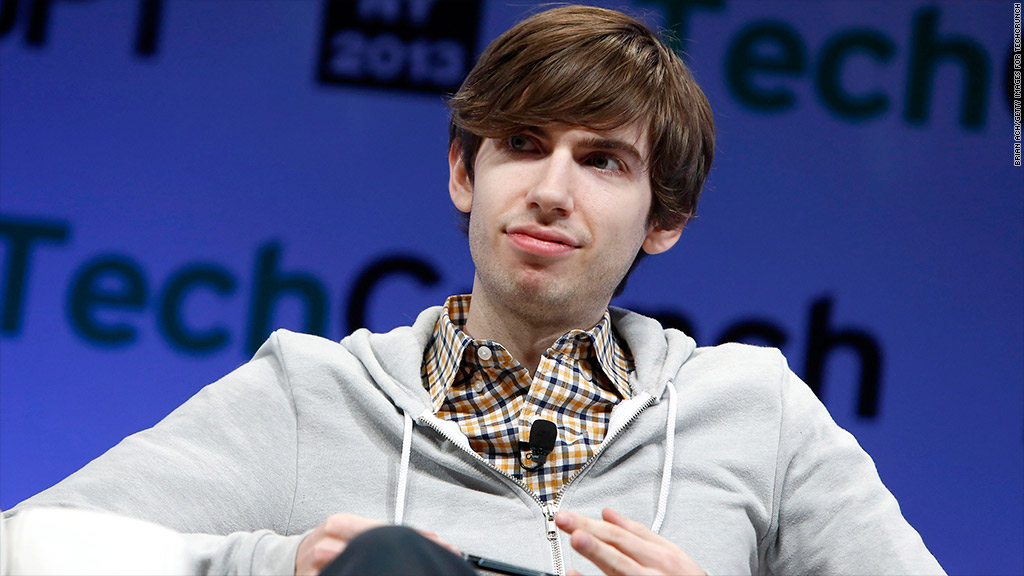 David Karp is an intensely private individual who has just made a fortune by pioneering self-expression.
Tumblr, the company that Karp founded in 2007 when he was 20, was bought by Yahoo (YHOO) on Monday. It's not clear how much Karp, now 26, stands to make from the deal. But selling the company for $1.1 billion isn't bad for a high school dropout who was then homeschooled.
Tumblr allows users to share their thoughts for free with a community of bloggers. A friend of Karp's describes Tumblr as "a place for the lonely to be less lonely."
Search for just about anything and you can find a community built around that topic. That friend said that if Karp had not been a bit of a loner himself, when he was a teen, he may not have even been able to envision a platform like Tumblr.
Thriving outside of Silicon Valley: Karp built his company in New York City, far away from the exclusive world of Silicon Valley startups and venture capitalists. And he gathered inspiration from much of what defines New York -- design, energy, and a constant desire to create.
After initially receiving funding from large East Coast-based investors, Tumblr later attracted attention from top Silicon Valley investor Sequoia Capital. As social networks like Facebook (FB) and Twitter have flourished over the past few years, so has Karp's profile in the tech community.
"He's definitely helped shape the startup entrepreneurship community in New York City," said Matt Van Horn, vice president of business development at Path. "I think he's done an incredible job."
Yahoo CEO Marissa Mayer must think so too. She has vowed to not "screw up" Tumblr and stressed that the site will remain independent under Karp's leadership.
Related story: Yahoo's $1.1 billion acqui-hire of David Karp
So who is David Karp? CNNMoney reached out to Karp for comment for this story but has yet to hear back.
But even though those close to him maintain that he is a private person, Karp's own Tumblr is full of quotes, pictures, and intimate details that help paint a picture of his life. He has been known to drive a Vespa on the streets of New York, and owns a French bulldog with a girlfriend he constantly posts about on his Tumblr.
Karp has an eye for design and a bit of edge. At one point, he was featured in advertisements for the clothing company Uniqlo.
"With Tumblr we're trying to build the perfect platform for self-expression," Karp said in one Uniqlo ad.
"Reminds you of a cult leader" Yahoo's new management realizes that must tap into this spirit of self-expression. It seems that Mayer is specifically targeting young, hungry, "cool" entrepreneurs that can help define a new vision for the struggling company.
Serial entrepreneur Matt Galligan said that "knowing what Marissa [Mayer] is trying to build and knowing the audience she's trying to shore up," Yahoo is the "perfect parent" for Tumblr.
Galligan, who first met Karp in 2007, calls him "inquisitive by nature." Karp was the first investor in Galligan's latest venture, Circa, a mobile news company.
"He's gone through a lot of transitions. Various executive changes, moving towards mobile," Galligan says. "Not only is he really thoughtful and intelligent, he's very willing to know he doesn't know something."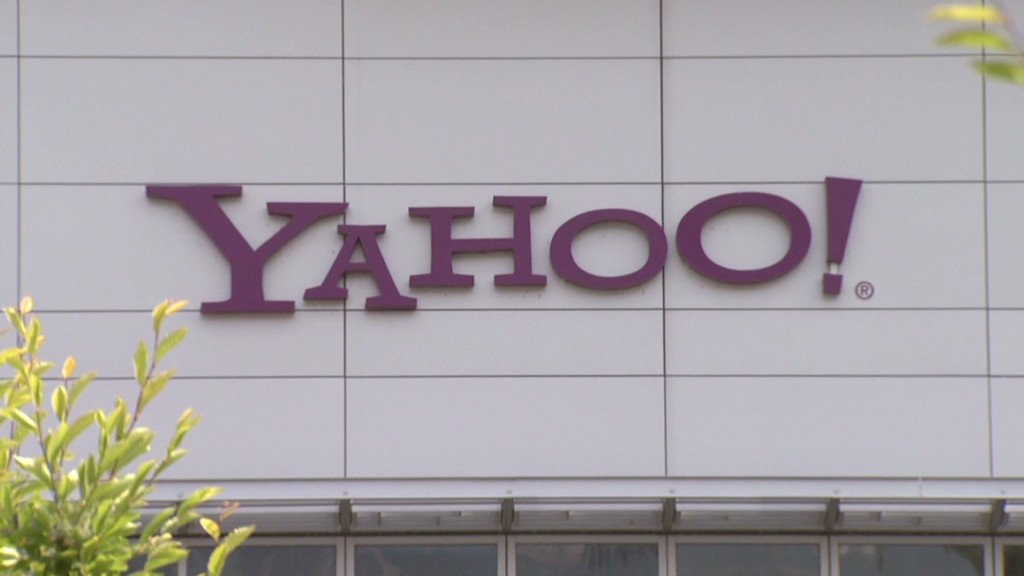 Like many startups transforming into full-fledged companies, those transitions haven't always been smooth.
Another source close to Karp, who has known him for years, calls Karp private and "massively empathetic" to Tumblr's users. Karp has been outspoken about his distaste for display advertising. Prior to the Yahoo deal, Karp had reassured users that Tumblr won't be compromised by intrusive ads.
That source adds that he has a "piercing stare that reminds you of a cult leader," and that he is "smart, ambitious, kind, secretive and a terrible, terrible manager."
Can Karp keep Tumblr loyalists happy? Karp may get help on building his managerial skills from Mayer and other Yahoo executives, but his magnetic personality will be needed to make sure Tumblr users don't bolt for other blogging services.
Tumblr fans took to their blogs, as well as Twitter, Monday to express their dismay over the fact that the once fiercely independent company is now being folded into a much larger publicly traded tech firm.
Related story: Tumblr users have little love for Yahoo purchase
One of Tumblr's fiercest competitors, blogging platform WordPress, remains independent. And its founder, Matt Mullenweg, wrote in a blog post Sunday that WordPress had a big spike of users flocking from Tumblr to WordPress once the rumors that Yahoo was close to buying Tumblr began to circulate.
Mullenweg acknowledged that the exodus could be temporary. "For most folks habits overcome internet-outrage. Even if a million people left, that's just about a week's worth of signups," he later added.
Still, Mullenweg said the news of Tumblr's acquisition was "bittersweet." He noted that Yahoo's purchase price may seem "very generous" now but that could be just "a tenth of the value that will be created" by the likes of WordPress, Tumblr and other blogging platforms over the coming years.
So did Karp cash in too soon and kill Tumblr's cool factor in the process? Or will he be ultimately heralded as one of the main reasons why Yahoo itself became cool again? Only time will tell.