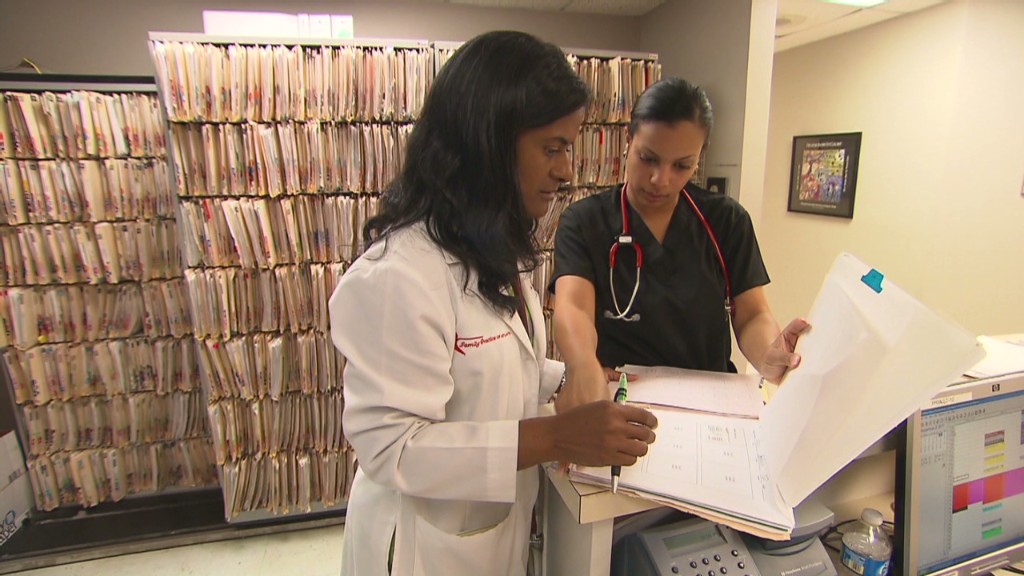 Health insurers in California will charge an average of $304 a month for the cheapest silver-level plan in state-based exchanges next year, according to rates released Thursday by Covered California, which is implementing the Affordable Care Act there. But many residents will pay a lot less than that for coverage.
Rates will vary by region, age and level of coverage, and many lower-income Californias will qualify for federal subsidies that will greatly lower the premiums. The plans will come in four tiers, ranging from bronze to platinum. The former will charge lower premiums, but carry higher out-of-pocket benefits, and the latter will have the highest premiums but have the lowest out-of-pocket costs.
Subsidies will be based on the cost of silver-level plans and will be available to those earning up to 400% of the poverty line -- roughly $45,000 for an individual or $92,000 for a family of four.
The state-based exchanges will open for enrollment in October. Coverage under Obamacare, as the act is known, will begin in January.
Just how much people will pay for coverage in the exchanges has been the subject of much speculation in recent months. Several estimates, including some focusing on the California market, have predicted that premium rates in the individual market would soar because more older, sicker folks would enter the exchange.
While Covered California said a direct comparison is impossible because the new plans will provide more benefits, the agency noted that the rates for individuals will be between 29% lower and 2% higher than the average premium for small employers in the state's most populous areas.
Some 13 plans from insurers including Blue Cross Blue Shield and Kaiser Permanente will be available, depending on the region. But other large insurers, including UnitedHealth (UNH), bowed out.
The least expensive silver plan for a 21-year-old could cost $216 a month, but those earning only 150% of the poverty line (or $17,235 annually) may pay only $44 after receiving federal subsidies. A 40-year-old may pay $276 a month, or $40 after the subsidies.
States are slowly unveiling details of their plans, but California is the largest by far to release its rates. Some 5.3 million Californians may be eligible for coverage through the exchange, with more than 2.6 million of them qualifying for subsidies.
Oregon and Washington recently posted their rates, as well. They were also lower than some had expected.
"Many people will see rates similar to what they're paying now, or in some cases, lower -- and with substantially better benefits," the Washington Insurance Department wrote in a blog post. "We're definitely not seeing the huge rate increases that some insurers had predicted."