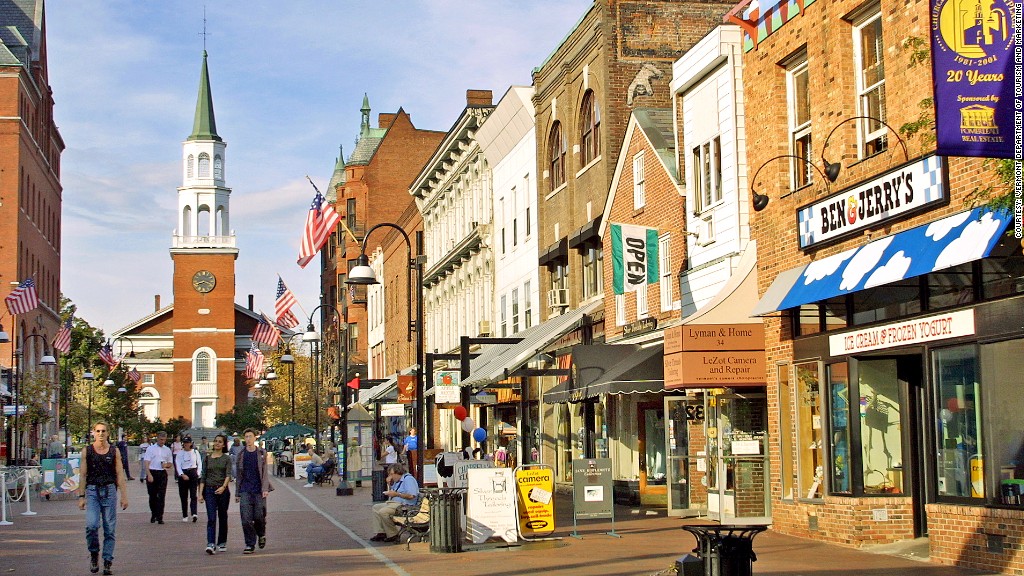 Vermont, a patent-rich state, is cracking down on so-called "patent trolling," a growing problem for entrepreneurs nationwide.
Patent trolls, experts say, typically snap up patents in droves. Their goal isn't to create products themselves, but to make money by pursuing dubious infringement claims against businesses that supposedly encroach on their patents. They threaten businesses with huge lawsuits if licensing fees aren't paid immediately, often without including even basic facts about the patent in question so businesses can look into the claims.
Now Vermont is fighting back.
On Wednesday, it passed a new law to protect businesses from bad-faith claims of patent infringement. Under the law, purported patent trolls can be sued by businesses that say they've been victimized, their customers or the state attorney general. Defendants who lose could be forced to pay all the victims' legal fees and damages of up to $150,000.
Patent trolls have become a significant problem in Vermont, said Betsy Bishop, president of the state's chamber of commerce. The state is among the top generators of patents per capita, and it's imperative that its robust startup community be safeguarded, she said.
"Vermont is forging ahead in technology innovation, biotech and bioscience," she said. "This law will help protect our industries and new businesses."
Not all patent infringement litigation is "abusive," said a U.S. Patent and Trademark Office spokesperson. But the agency supports efforts to ensure that the patent system is not taken advantage of in a way that "stifles innovation and harms competition and consumers," the spokesperson said.
Related story: 10 most inventive states
The new law is a huge relief to the targets of patent trolls, many of whom are small businesses, said Peter Kunin, an intellectual property attorney with Vermont-based law firm Downs Rachlin Martin PLLC.
Kunin represents several small and medium-sized e-commerce and technology firms that he said have been the target of extortion attempts by patent trolls.
"My clients have received letters out of the blue that say, Pay us $25,000 in licensing fees [now] or we'll raise it to $50,000 in three months," he said. "The most dangerous part of this situation is that there's almost no cost to these patent trolls to send their demand letter."
But the cost to victims can be significant, said Kunin, The demand letters are often vague, and victims often face big legal fees and loss of new business as they spend time trying to investigate and fight bad-faith claims.
Special Report: State of Small Business
Kunin hopes Vermont's action will inspire similar federal laws. In February, House lawmakers in February introduced a bipartisan bill that, like the Vermont law, would force patent trolls to pay defendants' legal costs if their infringement case fails. The bill has been referred to a House subcommittee.
And earlier this month, U.S. Sen. Charles Schumer, D-N.Y., introduced a bill aimed at patent trolls that would allow the Patent and Trademark Office to establish permanently a review process for infringement disputes that's temporarily in place as a result of an earlier law. Under the bill, patent holders and businesses could ask the agency -- rather than the courts -- to review their cases and issue a decision. Schumer's bill has been referred to the Senate Judiciary Committee.
Meanwhile, Vermont's law may not protect patent trolls victims nationwide, "but it's one tool that Vermont business owners now have to help them in the long run."