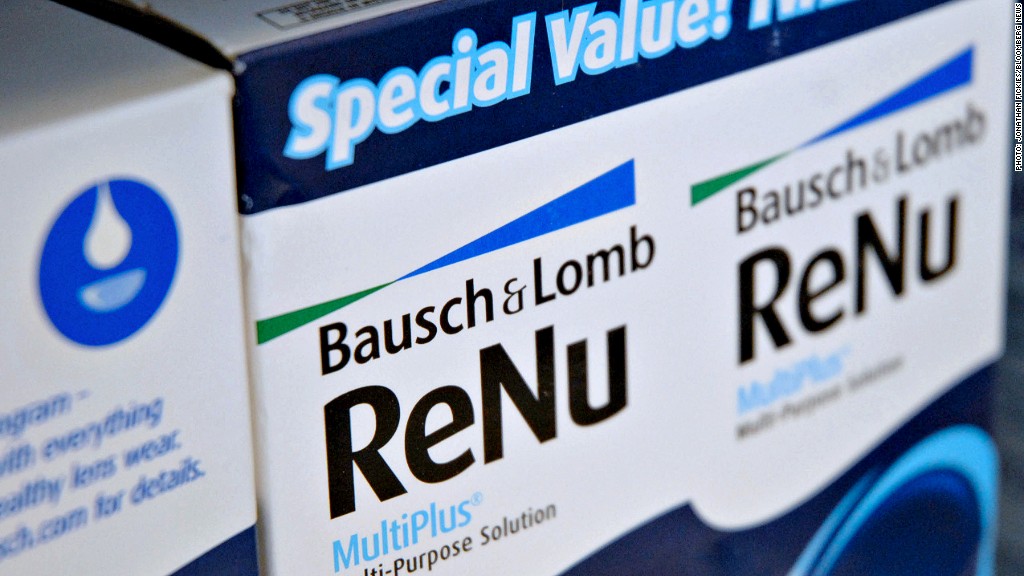 Investment bankers are working weekends again.
A week after a flurry of deals, Valeant Pharmaceuticals said Monday it was buying eye care specialist Bausch & Lomb from private equity firm Warburg Pincus.
Canada's largest drugmaker said the deal was worth $8.7 billion -- Warburg Pincus would receive $4.5 billion, and $4.2 billion would be used to repay outstanding debt at the Rochester, N.Y.-based company.
Valeant (VRX)said it was looking to take advantage of growing global demand for eye-care solutions generated by an aging population, rising rates of diabetes and new markets in emerging economies.
It's the second big pharmaceutical acquisition in a week. Last Monday, Actavis (ACT)said it planned to buy Warner Chilcott (WCRX)in a deal worth $8.5 billion.
Bausch & Lomb, which began life as a small optical shop in 1853, now employs more than 12,000 people worldwide providing contact lenses, treatments for eye conditions such as glaucoma, and surgical instruments in more than 100 countries.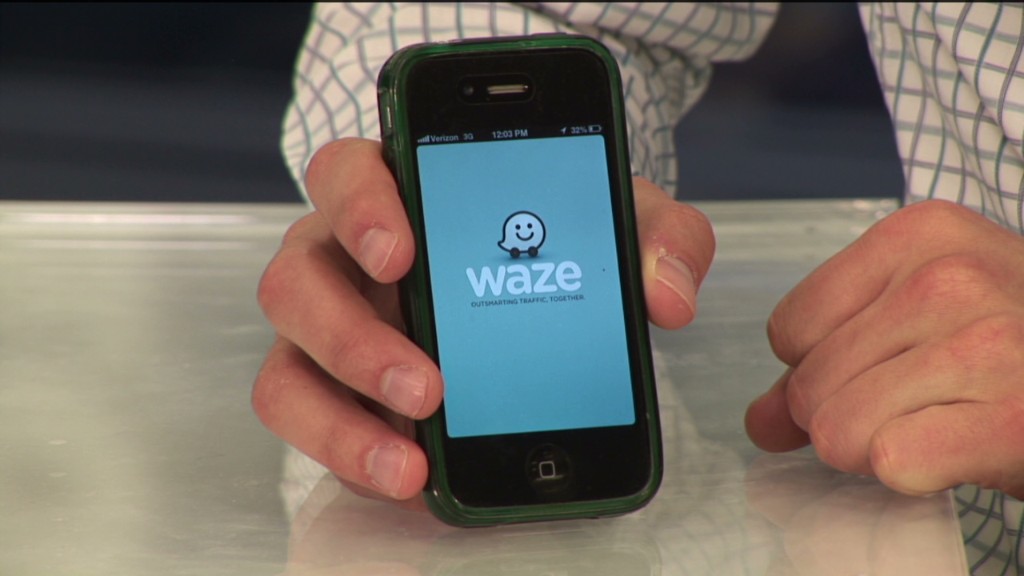 It expects revenues in 2013 of about $3.3 billion and adjusted operating profit of about $720 million.
Valeant, based in Montreal, said it expected to achieve about $800 million in annual cost savings by the end of 2014.
The deal is expected to close in the third quarter of this year.
Valeant has been on a hectic acquisition trail in the last couple of years, announcing 24 deals since 2011, mainly aimed at bolstering its dermatology and over-the-counter and branded generics drugs business.
Related: Why Waze is a hot takeover target
Valeant bought two eye-care companies last year, Eyetech Inc and Visudyne.
Bausch & Lomb will retain its name and form a new division of Valeant, which will incorporate existing group ophthalmology businesses.
Bausch & Lomb CEO Brent Saunders will advise Valeant on the integration of the two companies, and chairman Fred Hassan will join Valeant's board of directors.
Valeant shares have rallied more than 40% so far this year and gained 13% on Friday on reports that the deal was imminent.
Merger activity has been picking up as rising stock markets have encouraged executives to put cash reserves to use. Yahoo bought Tumblr last week for $1.1 billion, while food delivery companies Seamless and GrubHub also announced plans to merge.