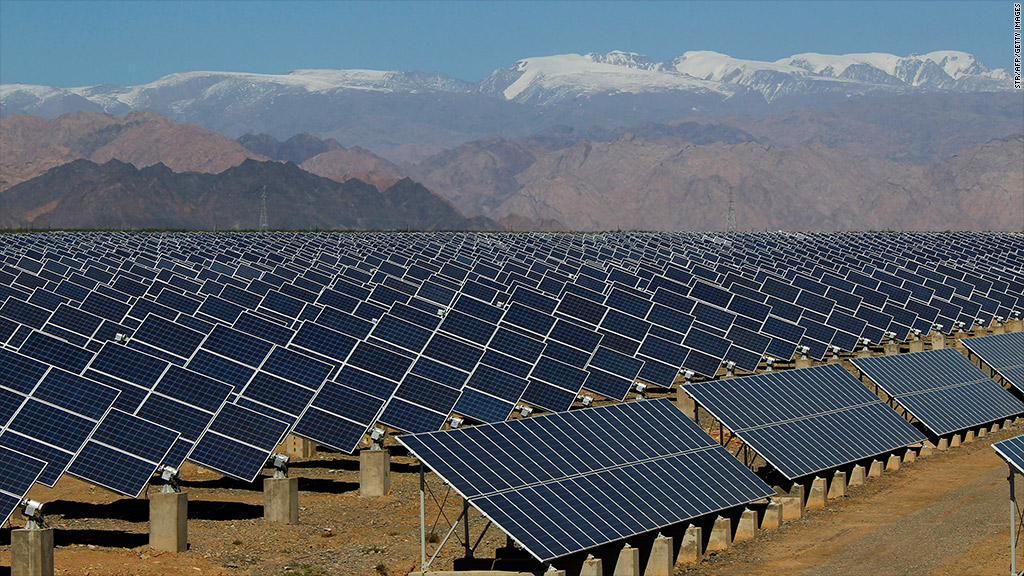 China has urged Europe to show restraint in disputes over imports of solar panels and telecoms equipment and warned of reprisals if they're allowed to escalate.
The European Commission is considering slapping average duties of 47% on Chinese imports of photovoltaic products used in solar energy. Europe may also move against mobile network suppliers Huawei and ZTE (ZTCOF) over unfair subsidies and for dumping products below market prices.
EU trade commissioner Karel de Gucht and China's Vice Minister of Commerce Zhong Shan met in Brussels Monday in an attempt to reduce friction in a trading relationship worth some 480 billion euros per year.
China described the talks as "constructive and useful" but said it would not sit on its hands if the Commission applies provisional duties early next month or decides to open a formal investigation against Huawei and ZTE.
"The Chinese government would not sit on the sideline, but would rather take necessary steps to defend its national interest," China's mission to the EU said in a statement.
De Gucht said he was ready to negotiate a settlement over solar panels, if necessary in partnership with the U.S., which applied its own tariffs to Chinese imports last year after an anti-dumping complaint.
Related: Elon Musk's $2.9 billion windfall
The EU is China's biggest export market. The solar panels case is the biggest outstanding trade dispute between the two trading partners. It covers Chinese exports of solar panels, cells and wafers worth some 21 billion euros per year, or roughly 80% of the European market.
The Commission launched the solar panels investigation last September after more than 20 local producers filed a formal complaint. But some EU member states, including Germany and the U.K, oppose import duties because they're concerned about its impact on the wider solar industry and the effect of reprisals.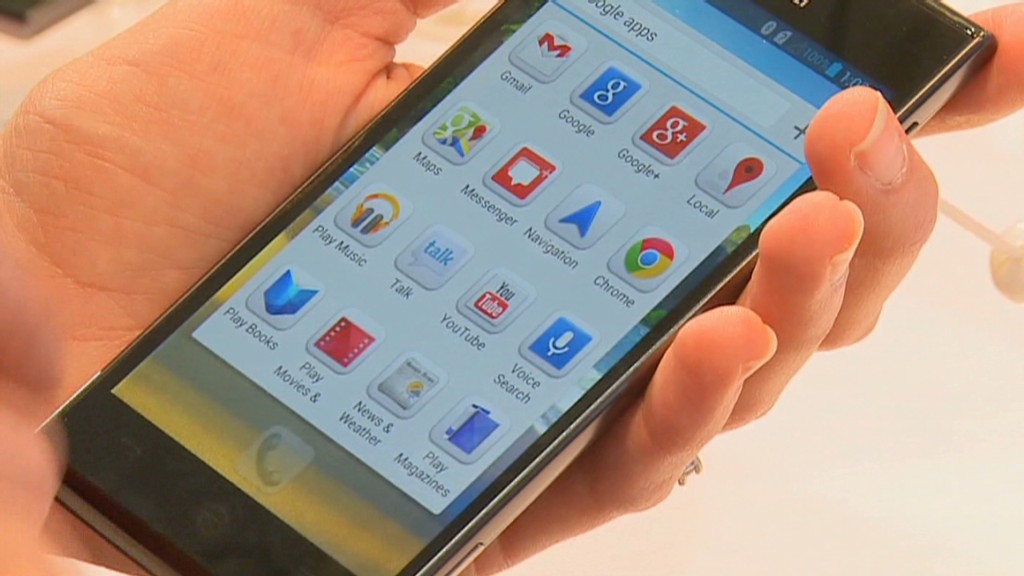 De Gucht spoke out about Chinese pressure on EU states at Monday's meeting, according to his spokesman John Clancy.
"It is the role of the European Commission to remain independent, to resist any external pressure and to see the big picture for the benefit of Europe, its companies and workers based upon the evidence alone," Clancy said.
Fifteen solar trade associations from 12 EU countries have written to de Gucht urging him not to impose the anti-dumping penalties, claiming that the industry supports 265,000 jobs across Europe. The companies that submitted the complaints employ only 8,700.
Also read: Europe steps up fight against tax cheats
China's ambassador to the EU, Wu Hailong, said the EU should drop the dispute or risk causing harm to its sluggish economy and undermining the confidence of Chinese companies in doing business in Europe.
Writing in Monday's Financial Times, he said China-EU trade had fallen 3.7% in 2012, and a further 1.9% in the first quarter of this year, due to the recession but also the harmful impact of EU "protectionist measures".
"The EU's repeated attempts to stir up trade frictions with China are astonishing and confusing," he wrote.
The mobile telecoms case is also controversial. It's the first time the European Commission has initiated the process of an investigation without waiting for a complaint from the industry. Europe's biggest player Ericsson (ERIC) does not support the Commission's stance.