Shares of Tesla Motors have soared on hopes the electric car company will transform the auto industry, but some say the stock may be overheating.
Tesla (TSLA) shares raced above $110 on Tuesday, up from $35 just three months ago. The stock has risen six-fold since its initial public offering in 2010.
"There seems to be some euphoria," said Takuo Katayama, an analyst at Daiwa Capital Markets. "I don't want to say it's unjustified, but it's getting there."
The momentum kicked into high gear this month after Tesla reported a quarterly profit for the first time and its Model S received rave reviews from an influential trade publication.
Tesla also recently announced that it had repaid its government loans after raising $830 million in a secondary offering of stock and bonds.
The sale of new stock by a hot company usually leads to a temporary pullback after the additional shares hit the market. But Tesla's shares continued to rise following the offering.
"It's baffling," said Katayama.
Related: Tesla sales beating Mercedes, BMW and Audi
The rally was partly driven by investors buying back shares to cover bets that the stock will fall. But this so-called short squeeze was triggered by news that Tesla is on track to meet its sales goals for the year, said Ben Schuman, an analyst at Pacific Crest Securities.
Tesla said in a letter to investors earlier this month that it was seeing "strong global demand" for the Model S, and is currently receiving orders "at a rate greater than 20,000 per year worldwide."
Schuman said the stock could continue moving higher on upbeat headlines, including a rumored announcement on battery charging and the launch of the Model S in Europe and China later this year.
"All that said, the current stock price reflects flawless execution and has likely gotten ahead of itself," Schuman cautioned.
Related: Elon Musk's fortune swells by $2.9 billion as Tesla, SolarCity surge
Tesla is expected to merely break even this year. Schuman said Tesla's profits in the first quarter were boosted by $11 million in accounting gains linked to warrants on government loans and emission credits Tesla received in California.
"When you back out those non-operational items, Tesla is still losing a lot of money," said Schuman.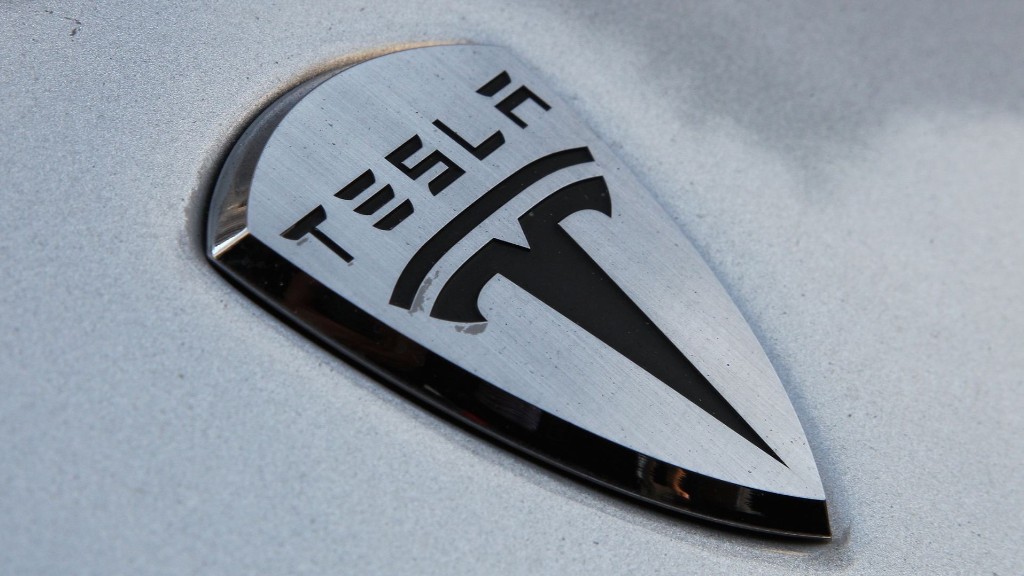 Still, investors are pricing the stock based on the expectation that Tesla will become a large-scale and profitable auto maker in the future, said Andrea James, an analyst at Dougherty & Company.
"Tesla is not trading the way normal auto company would," said James. "But that's fitting because it's not a normal auto company."
Shares of Tesla trade for more than 110 times 2014 earnings estimates. To put that into context, Ford (F) and General Motors (GM) are each valued at less than 10 times profit forecasts for next year. Japan's Honda (HMC) and Toyota (TM) trade at price-to-earnings ratios in the mid-teens.
James said some investors believe Tesla shares could hit $120 in the near term based on expectations for the Model S and future Tesla vehicles, which are rumored to cost less than the Model S.
"The valuation is not crazy," she said. "With these kinds of forward looking companies, the stock is always a few steps ahead."
James added that investors have also been encouraged by the leadership of Elon Musk, who founded the company in 2003 and is Tesla's largest shareholder. He is also the largest shareholder in clean energy company SolarCity (SCTY), another stock that has soared this year.
"People used to ask me, 'who is this guy?'" said James. "Now, investors are saying, 'do I want to bet against Elon Musk?'"