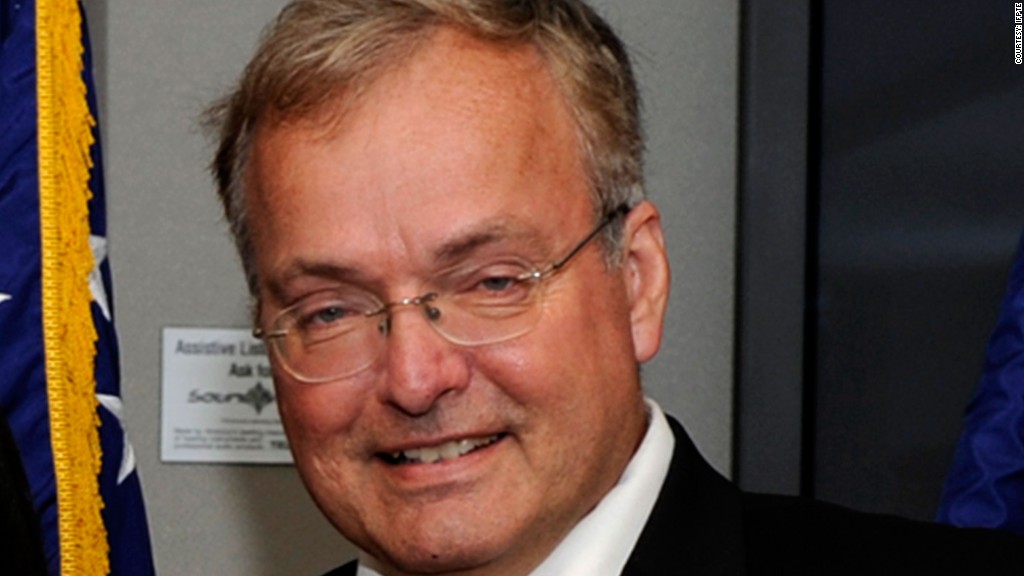 Should federal employees on furlough be allowed to collect unemployment benefits? Workers at a Navy engineering station in Philadelphia think so.
The local union affiliate of International Federation of Professional & Technical Engineers has signed an agreement with the Navy which would allow their civilian federal workers to group furlough days in one-week blocks. It's a strategy with one key goal: enable those employees to recoup some of their lost wages through unemployment checks.
Here's how it works.
Bill Coleman, a mechanical engineer who works for the Navy, makes around $104,000 a year, before taxes. Like most Department of Defense employees, he expects to be furloughed for 11 days between July and September. He will lose roughly $4,400 in pay during that stretch.
If his furlough days are scattered throughout the three month period, he will not qualify for unemployment benefits in Pennsylvania. Workers in that state cannot earn more than $745 in one week and still qualify for unemployment benefits.
Based on government pay grades, the Pennsylvania Department of Labor and Industry estimates most federal employees will not be eligible for benefits unless they work less than 28 hours per week. Indeed, if Coleman works just four days a week -- he would surpass the $745 limit.
However, the scenario changes completely now that Coleman can group his furlough days together in five-day blocks. In that case, he will lose a full week of wages at a time, and the state would consider him like any other worker on a temporary layoff. Coleman hopes this will allow him to collect roughly $1,100 in unemployment checks this summer.
"I went through a very expensive divorce, I have five kids -- two of them are in college -- and I can't afford this," he said. "When you take away 20% of my salary during those three months, it's putting me into the range where I do not have money left for gasoline and food."
Related: Federal workers under fire
Nationwide, it's unclear how many federal employees will be eligible for unemployment benefits. The furlough arrangements vary by agency and unemployment rules differ widely by state.
It's also controversial. After all, the furloughs were intended as a budget-cutting mechanism. Doesn't paying unemployment benefits defeat the purpose of the furloughs in the first place?
To that, workers point out they're recouping only a fraction of their pay.
"It's not a pound for a pound thing. It's essentially something people get in order to live on while they're going through this tough time," said Gregory Junemann, international president of the IFPTE union. "Remember, these are essentially middle class people. They don't take this money and invest it in property in the Bahamas. They're buying groceries."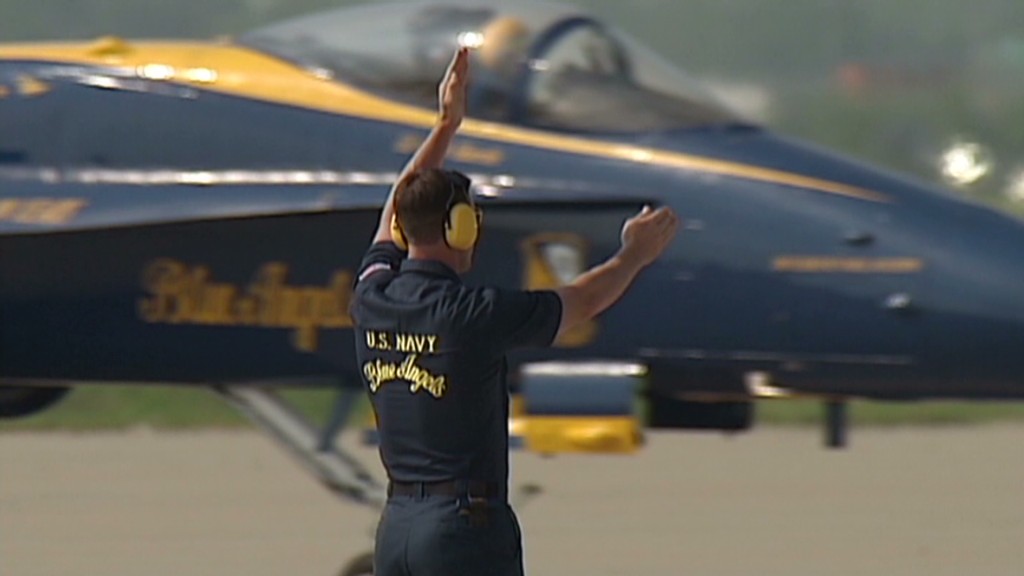 The Department of Labor has advised and encouraged federal workers to research the rules in their area. It also cautioned federal employees that some states may become bogged down with these types of claims.
"You should expect longer than normal wait times due to the large volume of UCFE claims that may be filed," the department said in a statement.
UCFE stands for the Unemployment Compensation for Federal Employees program, in which federal taxpayer dollars reimburse the states after they pay unemployment benefits to federal workers. This differs slightly from the private sector, in which either the employer or the employee contributes to the state unemployment insurance fund.
Related: IRS workers say 'Stop the spending cuts!'
California, Virginia, Texas and the District of Columbia -- the four places with the most federal workers -- have not yet reported a notable pickup in unemployment claims from federal employees.
But there has been a small increase in New York. In that state, a worker whose hours are cut through no fault of their own may qualify for partial unemployment benefits if they earned below $405 during a shortened work week.
About 176 federal workers filed for unemployment benefits in the week ending April 20 -- the week furloughs went into effect for Labor Department employees.
That's up from an average of 79 claims filed in each of the seven prior weeks.
"The best advice we tell everyone is that they should file a claim and our reps will determine if they are eligible," said Chris White, a spokesman for the New York Department of Labor. "There are many factors that can affect a claim, as you can imagine."
The rules in every state are very complicated and differ based on a worker's salary, but if you are a federal employee hoping to make a claim, there are a few things that can speed up the process. Have copies of your Standard Form 8 and Standard Form 50, when you submit the claim. These are documents that federal employers issue to describe the nature of a worker's unemployment.
The U.S. Department of Labor also has more tips on its site.