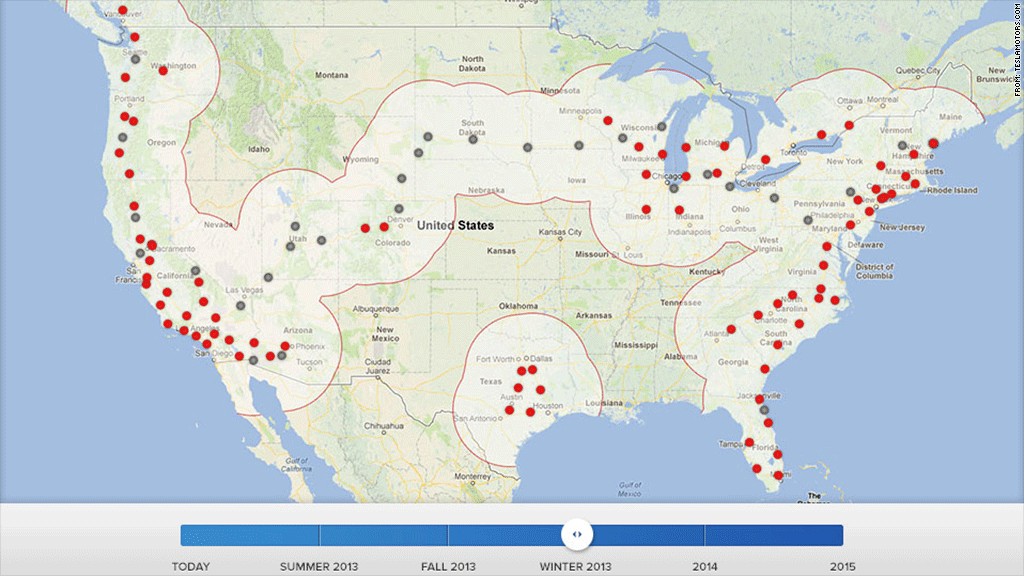 Tesla will be tripling the number of its supercharger stations by the end of June, and by the end of the year, its expansion program will allow Tesla drivers to go from Los Angeles to New York, according to CEO Elon Musk.
Musk said that the expansion of the network of superchargers, which allow the company's cars to be recharged in about an hour, will cover most major metropolitan areas in the United States and southern Canada. While owners can charge the car using ordinary electrical current at home overnight, the supercharging stations are important for relieving drivers' anxiety about running out of power and being stranded on long journeys.
"It is very important to address this issue of long-distance travel," he said. "When people buy a car, they're also buying a sense of freedom, the ability to go anywhere they want and not feel fettered."
Tesla already has a number of supercharger stations open in the corridor from Washington D.C. to Boston, as well as in California and parts of Nevada. Within two years, Tesla plans to have essentially the entire continental United States within range of a supercharger.
Related: Elon Musk's fortune swells by $2.9 billion
Musk discussed the supercharger network expansion during a question and answer session at the All Things Digital conference late Wednesday and during a conference call on Thursday.
The ability to use the high-speed charging system is standard on higher-priced Tesla models and optional on lower-priced cars. There is no fee to use the system for Tesla owners.
Tesla plans to expand the supercharger network geographically, so that it covers more areas of the United States and Canada, but also in terms of density so that there are more supercharger stations in heavily traveled areas. For instance, Tesla will be adding supercharger stations on the route between Washington D.C. and New York City.
Musk and the New York Times got into a dispute early this year when the paper's review of the Model S claimed it ran out of power while trying to drive from Washington to Boston using the supercharger network. Musk responded by saying data from the test drive showed the Times reviewer did a number of things to deliberately cause the car to run out of power.
Related: Lessons from Tesla long-range test drive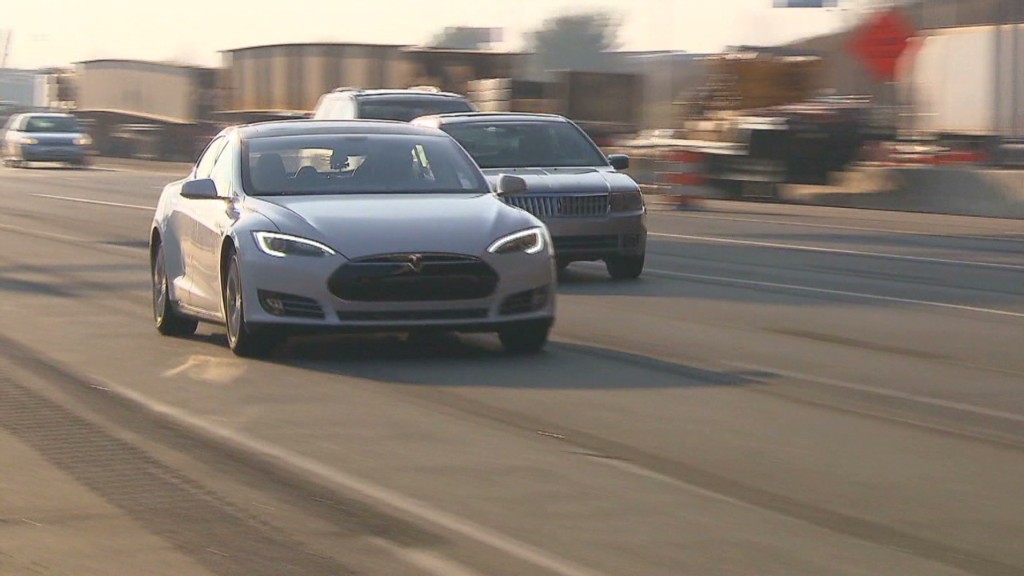 A comparison test drive by CNNMoney showed the car able to make the drive by using the present supercharger network. With the additional chargers, Tesla plans to have a charger at least every 80 to 100 miles on heavily traveled routes, Musk said.
Other reviews of the Model S have been very positive. It won Car of the Year honors from Motor Trend, and the influential Consumer Reports gave it nearly a perfect score, calling it the best car the magazine has ever tested.
Musk also announced that Tesla is working on improvements to the supercharger technology to allow Model S cars to get three hours of driving time from a supercharger station in just 20 minutes. That system is currently in "beta test" said Musk.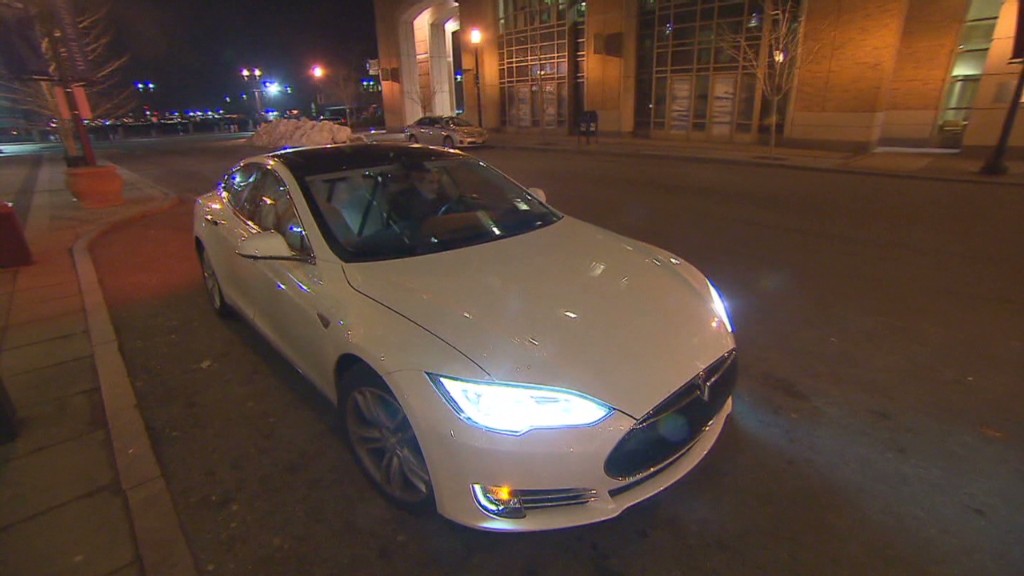 Musk said he plans to take a road trip from Los Angeles to New York in a Model S with his five children to prove the efficacy of the expanded supercharger system. The Model S can seat seven with a pair of rear-facing children's seats in the hatchback cargo area.
-- Additional reporting from Peter Valdes-Dapena