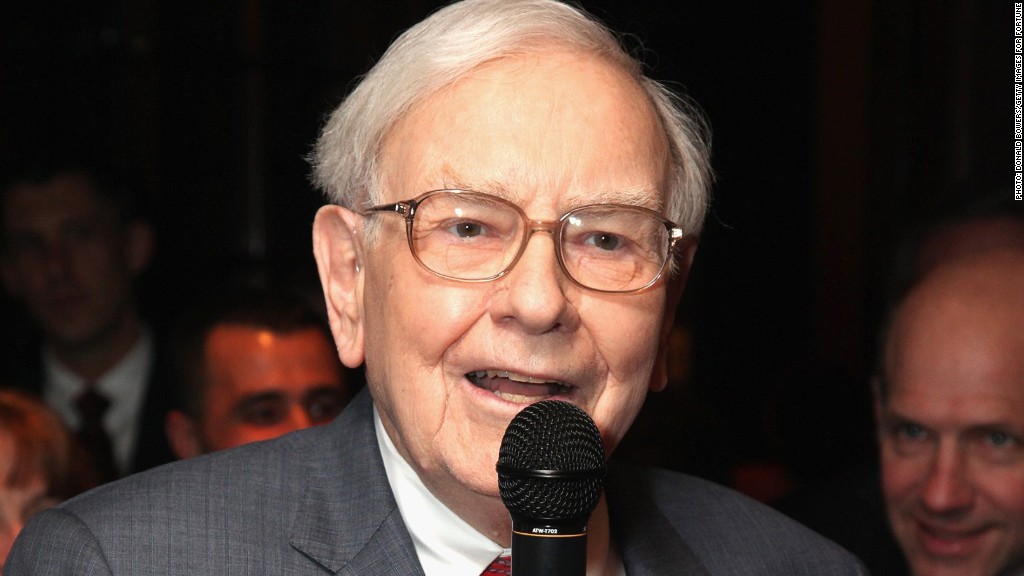 Warren Buffett's newspaper shopping spree continued Thursday with the announcement that his company will purchase Virginia's Roanoke Times.
BH Media Group, a division of Buffett's Berkshire Hathaway (BRKA), will add the Roanoke Times to a stable that includes 29 newspapers in nine states, including the nearby Lynchburg News and Advance. BH Media Group vice president Terry Jamerson called the Times "one of Virginia's outstanding newspapers and digital enterprises."
The Times is currently owned by Virginia's Landmark Media Enterprises. Michael Abernathy, president of Landmark's publishing division, said the company was "pleased that The Times will be joining a company such as BH Media that is committed to the future of newspapers."
The newspaper's current daily circulation is 76,000, and 90,000 on Sunday. Terms of the deal were not disclosed.
Related: Buffett's MidAmerican Energy to buy Nevada utility
Buffett has repeatedly said that newspapers are in an unavoidable decline, but that hasn't stopped him from snapping them up. Berkshire has acquired over two dozen newspapers in the past year-and-a-half, according to its most recent annual report.
Buffett said in his annual letter to shareholders in March that he and business partner Charlie Munger "love newspapers" and "believe that papers delivering comprehensive and reliable information to tightly-bound communities and having a sensible Internet strategy will remain viable for a long time."
"Berkshire's cash earnings from its papers will almost certainly trend downward over time. Even a sensible Internet strategy will not be able to prevent modest erosion," Buffett wrote. "At our cost, however, I believe these papers will meet or exceed our economic test for acquisitions."