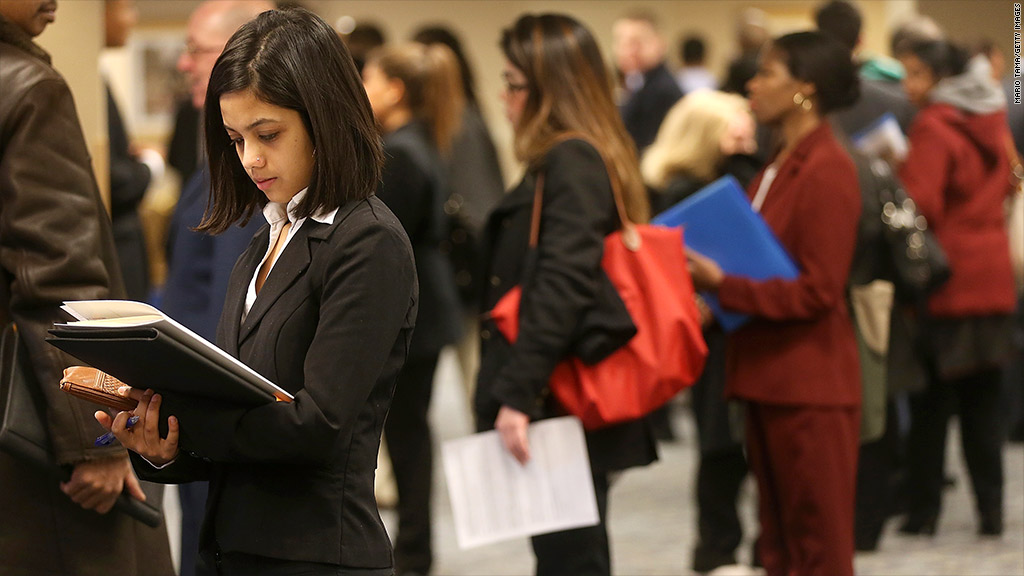 Claims for unemployment benefits rose last week, signaling the job market could be a bit softer ahead of next week's much anticipated jobs report.
About 354,000 people filed for their first week of unemployment benefits last week, according to seasonally adjusted figures from the Labor Department. That's 10,000 more initial claims than in the prior week, and a bit higher than economists had expected. But it's well below the 382,000 who sought help in the year-earlier period.
Initial claims are considered the first key measure of the job market, and have recently have been hovering around five-year lows -- an encouraging sign that fewer employers are cutting their payrolls.
But the weekly reading can be volatile. The four-week moving average, which economists use to smooth out the swings in the readings, rose by 6,750 to 347,250,
Related: Women snag a big chunk of new oil jobs
On June 7, the Labor Department will report on the state of hiring and unemployment for May. The April reading showed more strength than expected with 165,000 jobs that were added that month. Early forecasts suggest there could be a similar gain this month, but those expectations could be changed by other labor market readings between now and then.
Related: $30 an hour, no bachelor's degree required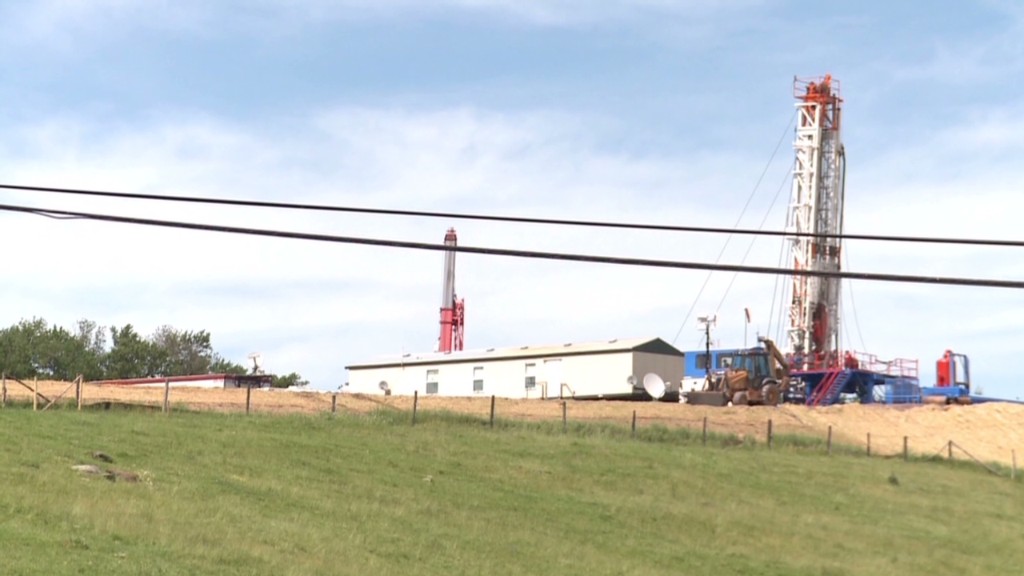 As of April, about 11.7 million people were still counted as unemployed, but not all of them are receiving unemployment benefits.
Just under 3 million people filed for their second week or more of unemployment benefits during the week ended May 18 -- the most recent data available. That was up 63,000 from those filing for continuing claims the previous week.