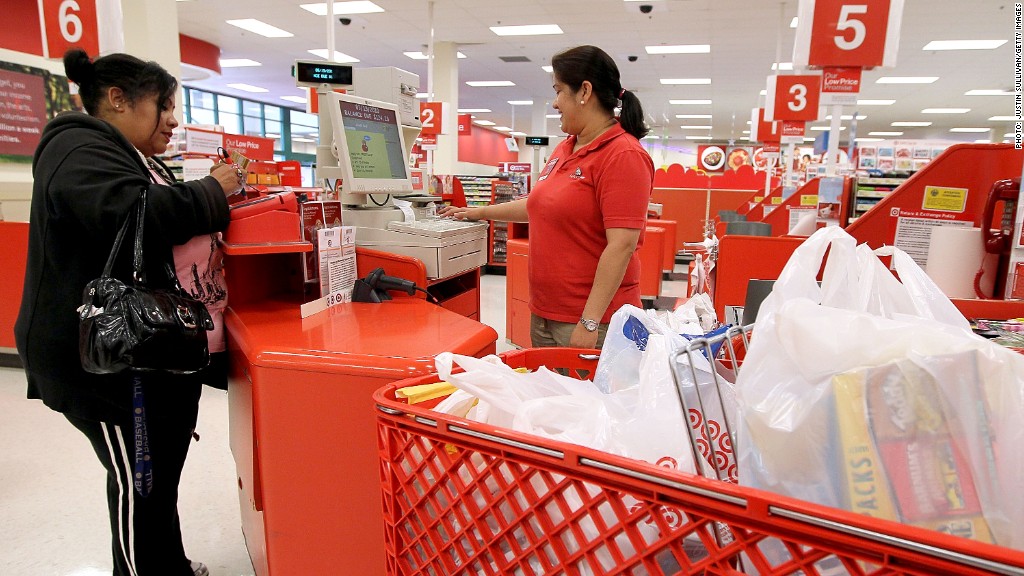 Consumers pulled back on spending in April as their income remained steady, according to a government report Friday.
The report showed spending fell 0.2% in the month when adjusted for inflation. Economists had forecast a 0.1% rise, so the result was a disappointment. Spending by consumers accounts for more than two-thirds of the nation's economy.
One reason consumers may have pulled back is weak income data, which was unchanged when adjusting for inflation. Disposable personal income, which is essentially what is earned after taxes, fell by 0.1%.
There have been fears among economists that the cutback in federal spending known as the sequester, including employee furloughs, and the expiration of some tax breaks that took place earlier this year would prove to be a drag on the economy this year. Friday's report could be another warning sign of those economic headwinds.
Related: Moms are breadwinners in 4 out of 10 households
An earlier government report showed that retail sales rose slightly in April, as strong car sales and spending on building supplies helped make up for weakness in other sectors. Friday's report doesn't break down how consumers are spending money, just how much money they are spending, saving or paying in taxes.