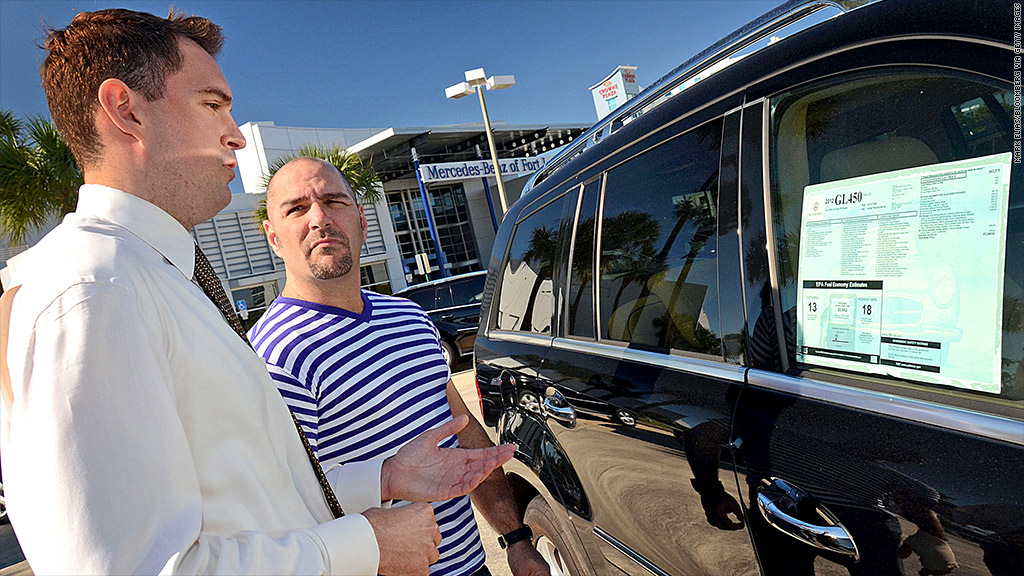 Major automakers reported across-the-board gains in cars sales in May, the latest sign of a rebound in consumer demand for big ticket items.
Combined U.S. sales figures from General Motors, Ford Motor, Chrysler Group and Toyota Motor were up 7% from a year ago and nearly 12% from the April sales total. Each automaker's sales were either in-line or slightly better than most forecasts for the month.
Ford Motor (F) used the sales report to announce it was increasing its third quarter production by 10% at its North American plants. The company reported sales up 14% from a year ago, led by a 30% jump in sales for its F-Series pickup truck, its best-selling vehicle. Ford said it was the best month for F-Series sales in six years.
"May car sales are coming in a tad stronger than predicted, driven by a significant rebound in full-size pickup trucks sales due to a recovering construction market," said Michelle Krebs, senior analyst with Edmunds.com.
GM (GM) reported the most modest sales gain of any of the automakers, rising only 3.1%. But that was because of a drop in fleet sales to businesses such as rental car companies and government purchases. Sales to consumers were up nearly 9% to give GM its best overall sales month since the financial sector meltdown in September 2008.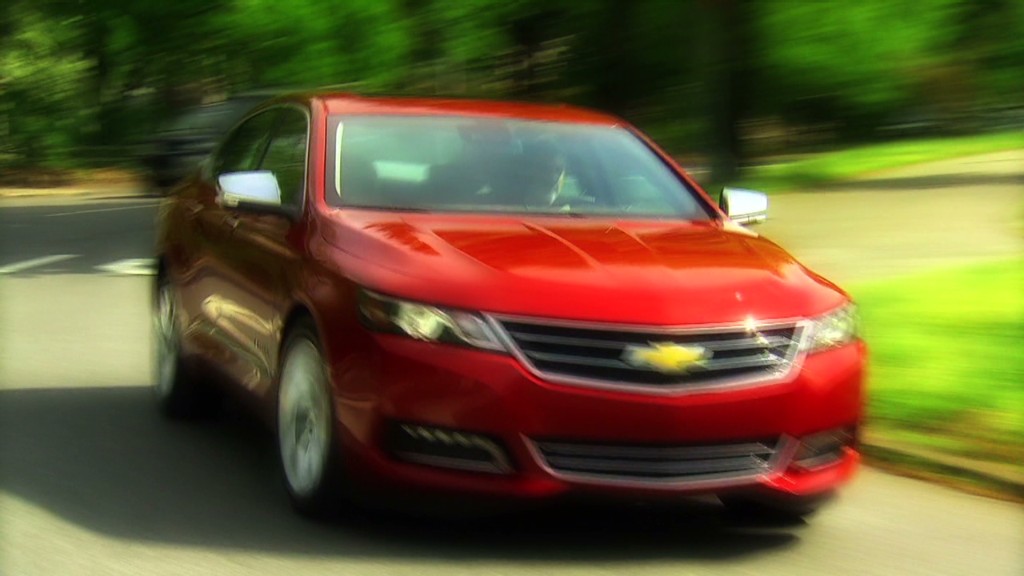 The string of record stock market highs during the month is one factor driving strong auto sales said Alec Gutierrez, senior analyst at Kelley Blue Book.
Related: Signs GM is firing on all cylinders
"As the stock market improved, that helped lift confidence and get people back into the market place," he said. "Credit is also more widely available. Even those without perfect credit can get loans without having to pay much higher rates."
Sales at Chrysler Group were up 11%, and while Toyota (TM) sales were only modestly higher than a year ago, they were up 18% from the weak April sales results.
Sales tracker Autodata released a monthly sales estimate for electric car maker Tesla Motors (TSLA) for the first time with this report, putting its U.S. sales in the month at 1,425 cars, or just 0.2% of the market. Tesla only releases global quarterly sales figures, not the monthly U.S. sales that other automakers report.
Overall industry U.S. sales came in at an annual pace of 15.3 million in the month, up 8% from a year ago, according to Autodata. It was a good rebound from April's annual car sales pace of 14.9 million vehicles. April was the first time in since October that the sales pace fell just short of the 15 million mark. But even that step back in car sales in April put industry-wide sales 8.5% above year-earlier levels.