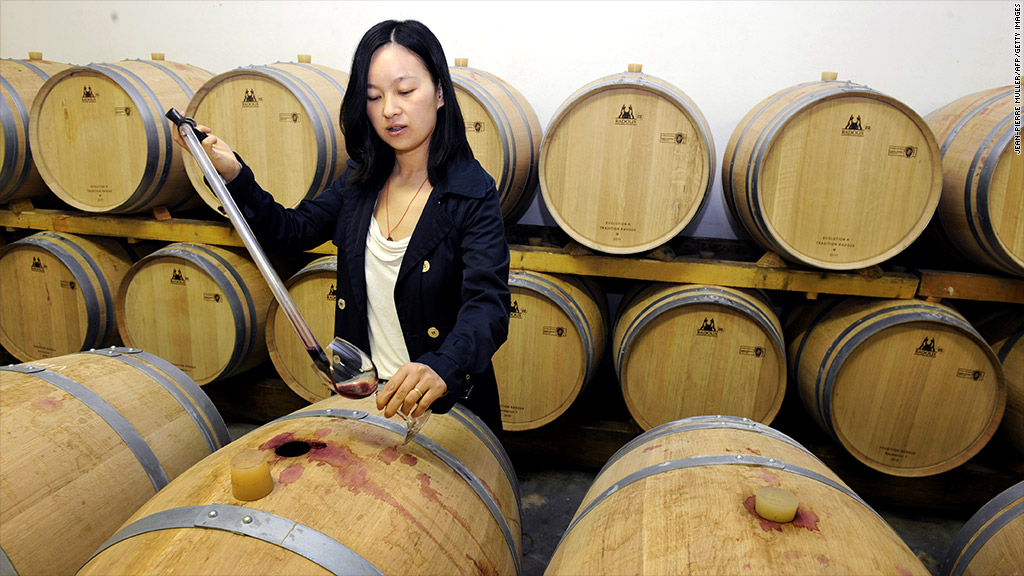 China may crack down on $1 billion in wine imports from Europe, as a dispute over solar panels threatens to escalate into a wider trade war.
The Ministry of Commerce said Wednesday it was launching an anti-dumping and anti-subsidy investigation into wines imported from the EU. The move is an apparent retaliation against Europe's decision 24 hours earlier to impose tariffs on imports of solar panels from China.
EU wine exports to China were worth about 763 million euros in 2012. French wine made up about 70%, with Spanish and Italian accounting for most of the rest. Demand for European luxury goods has surged in recent years along with the rapid growth in China's middle class.
China said its wine producers had petitioned the Ministry of Commerce last year, calling for a probe into dumping by EU wine producers. The producers claimed that unfair government subsidies in Europe were causing damage to China's wine industry.
Related: Wine windfall for the French state
A spokesman for the European Commission said China had the right as a member of the World Trade Organization to launch an investigation but that it would be watching closely to make sure WTO rules were followed.
Europe also believed there was no case to answer, he said.
"We do believe there is not such dumping or subsidies in the wine sector in Europe when it comes to the export of wine to China," the spokesman said. "We will also support our wine industry and sector during this investigation."
EU Trade Commissioner Karel de Gucht said Tuesday that preliminary tariffs of 11.8% would apply to Chinese solar panels beginning on Thursday. The average tariff would rise to 47.6% in August, and the duties could then become permanent in December if the EU and China are unable to negotiate a deal.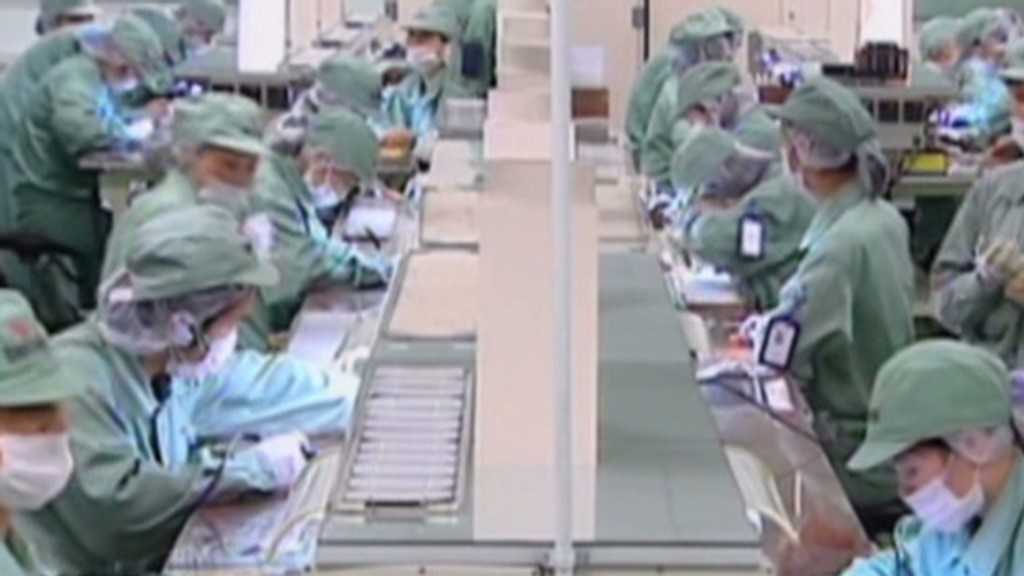 Europe and China trade about 480 billion euros worth of goods and services each year. The solar panel dispute covers Chinese exports worth about 21 billion euros, but the dispute has the potential to send a chill through the wider trading relationship.
China had warned of reprisals if Europe went ahead with action against solar panel imports, and earlier this week Chinese Premier Ki Keqiang told European Commission President Jose Manuel Barroso that the case could affect China-EU relations.
He urged Europe not to stir up a trade war, according to China's foreign ministry.
The European Commission reiterated that it was interested in an amicable solution to the solar panels dispute and ready for negotiations.