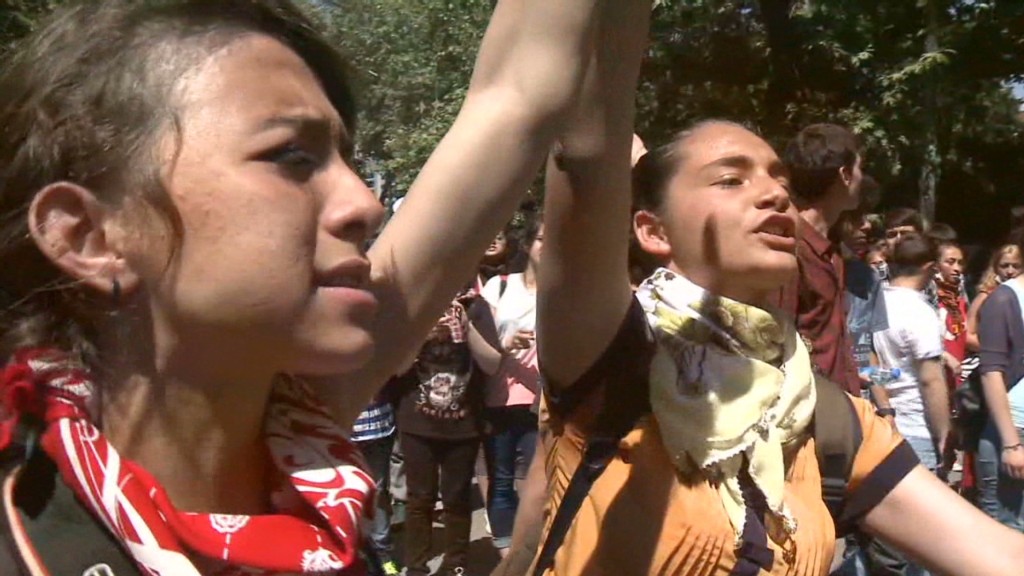 Turkish protesters aren't just taking to the streets. They're going online and using crowdfunding to get their message out.
Three New York City-based Turks were so inspired by the anti-government unrest that has shaken their country this week they decided to use crowdfunding to raise money to put an ad in the New York Times explaining what is happening in Turkey.
In just a few days, the crowdfunding initiative on Indiegogo raised more than $93,000 from people around the world, and the money is still rolling in. That figure is well in excess of the $52,000 needed for a full-page ad.
"Watching the events unfold in Turkey really really made us think we have to do something," Murat Aktihanoglu, one of the crowdfunding organizers, said in an interview with CNN.
"We are regular citizens. We are not activists. We are not politicians. So we thought the best thing we could do is try to increase global visibility and attention on the situation in Turkey."
Aktihanoglu said the full-page newspaper ad would show support for people in Turkey and speak out against police brutality.
The ad is expected to run in the front section of the Times later this week.
Related: Turkish stocks dive as protests spread
The organizers are now using feedback on Reddit to decide what to do with the extra money that's been raised. Many people have expressed a desire to use the money to create a professional documentary about the movement.
The Turkish protests started on Friday in the heart of Istanbul and have grown to become the biggest backlash against Prime Minister Recep Tayyip Erdogan since he was elected more than 10 years ago.
Protesters are upset about issues such as freedom of speech and are accusing the government of being authoritarian.
"We want the government to start listening to people. We want the government to start respecting democracy in Turkey," said Aktihanoglu.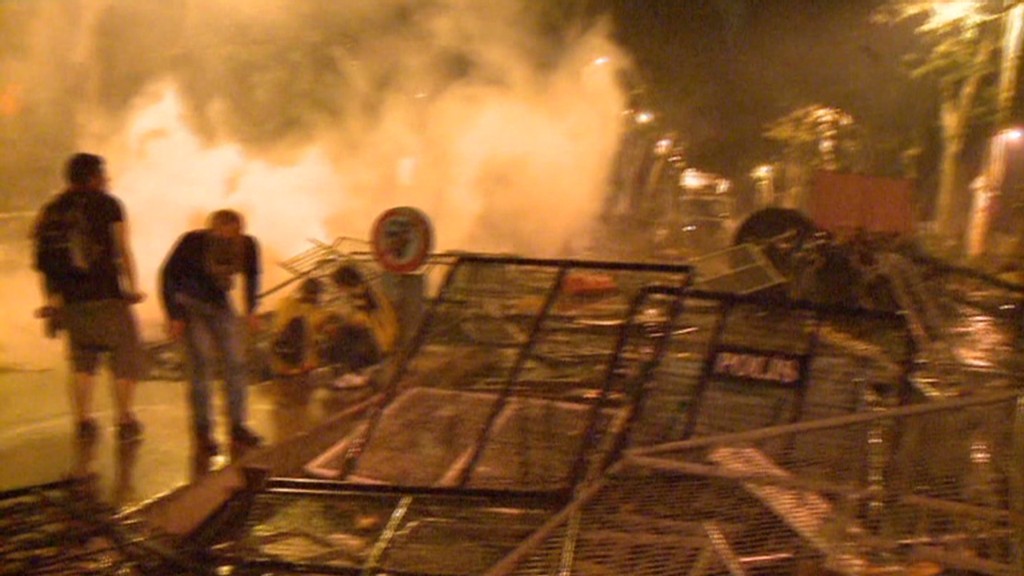 Social media has played a huge role in the Turkish protests. According to a study from New York University, more than 2 million tweets were sent out about the Turkish protests in just eight hours on Friday.
Related: Twitter's identity crisis
Erdogan slammed Twitter for helping people spread "lies." Social media, he said, "is the worst menace to society.''
In Turkey, just over one-third of the population uses social media, and 57% of those people say they use social media to share their political views, according to a report from the Pew Research Center.