After a six-month drought, the year's first Chinese company made its U.S. stock market debut Thursday.
Shares of Beijing-based Internet retailer LightInTheBox (LITB) surged 22% above their initial public offering price of $9.50.
Chinese companies have been prudent in listing in the United States in the wake of a series of accounting scandals involving Chinese firms, such as Sino-Forest, a Toronto-listed firm that eventually had its shares suspended.
"Since the Securities and Exchange Commission started investigating the accounting scandals, U.S. investors are still wary of investing [in Chinese companies]," said Stephanie Chang, a research analyst at IPO research firm Renaissance Capital.
Only two Chinese companies went public in the United States last year. That's down from a dozen in 2011 and 40 in 2010.
Related: China: E-commerce trumps retail
But the companies that have been willing to test the U.S. markets, have fared well.
The two companies that went public last year, online retailer Vipshop Holdings (VIPS) and social media firm YY Inc. (YY), have been welcomed by U.S. investors. Shares of Vipshop have gained 340% from their IPO price, while YY is up 150%.
"Chinese IPOs in 2012 have done very well, and there are a few more Chinese companies that want to list on the U.S. exchanges," said Scott Sweet, senior managing partner at research firm IPO Boutique. "I would envision more companies to go public in 2013."
Related: CEOs are bullish on China's new consumer
LightInTheBox, an online retailer available in 17 major languages, sells items ranging from wedding dresses to fishing rods to tattoo kits.
Sweet said LightInTheBox's IPO will help the company speed up its international expansion throughout the United States and Europe.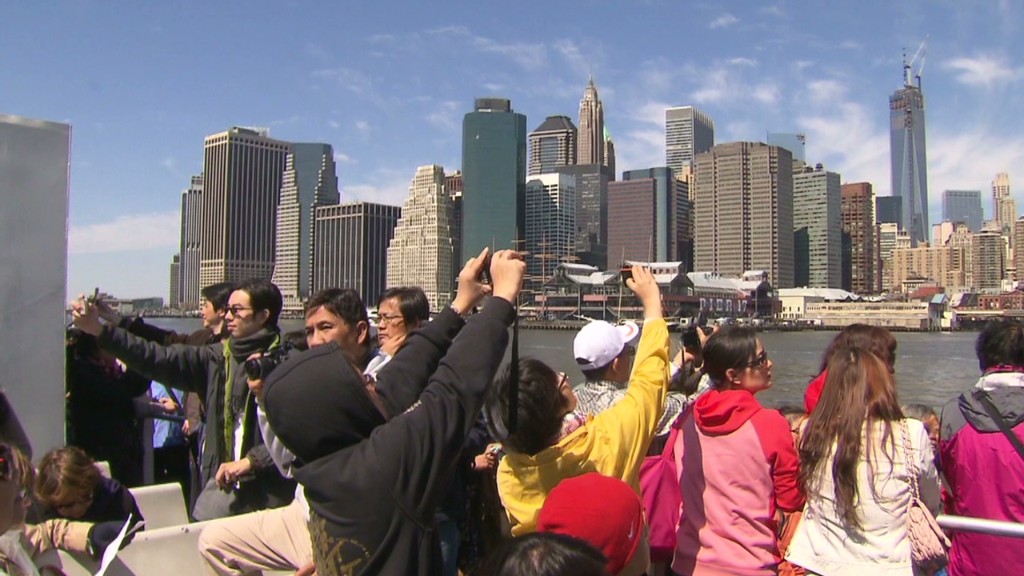 "Customers don't have to be Chinese to get a good bargain on an online retail company," Sweet said. "It is a very fast-growing company with a vast and diverse product list. It's a comparable model to Amazon (AMZN) in a smaller size."
With signs showing that Chinese IPOs can be successful in the United States, Sweet said American exchanges are trying to attract more Chinese companies, but it must be done very slowly.