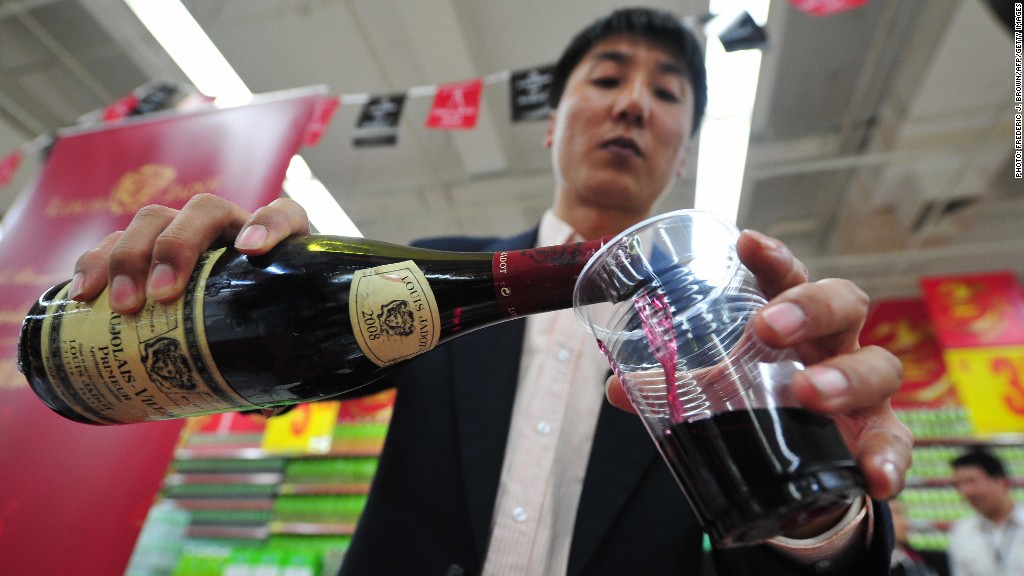 What do the wine producers of Burgundy, Champagne and Bordeaux have in common with Chinese telecom companies and solar panel manufacturers?
All three industries are at the sharp end of a growing trade dispute between the European Union and China that could result in new or increased tariffs being levied on their goods.
Chinese solar panel makers have the most to fear.
The European Commission said Tuesday that it will impose provisional tariffs on solar panels imported from China, a consequence of the alleged dumping of the products onto European market at prices below cost.
Less than 24 hours later, China announced an investigation of its own into wine imports from Europe. EU wine exports to China were worth about 763 million euros in 2012. French wine made up about 70%, with Spanish and Italian accounting for most of the rest.
The wine and solar panel dust-up isn't the only point of contention. The EU said in May that it had enough evidence to begin an investigation into Chinese telecoms network suppliers.
While trade spats are nothing new, the sustained volley of threats in recent days suggests that tensions are running high. The principle worry is that new tariffs could lead to a set of tit-for-tat retaliatory actions that could evolve into a trade war.
The risk has observers counseling caution.
"You're going to have issues, that's just part of a large relationship," said Jon Huntsman, former U.S. ambassador to China and Singapore. "The real question becomes: are we able to resolve these disputes without them festering and multiplying in terms of the cost and injury level to business?"
Chinese solar panel imports were hit by a tariff of 11.8% from Thursday, and that will rise to an average of 47.6% in two months, creating what the EU hopes will be a window for further negotiations with China.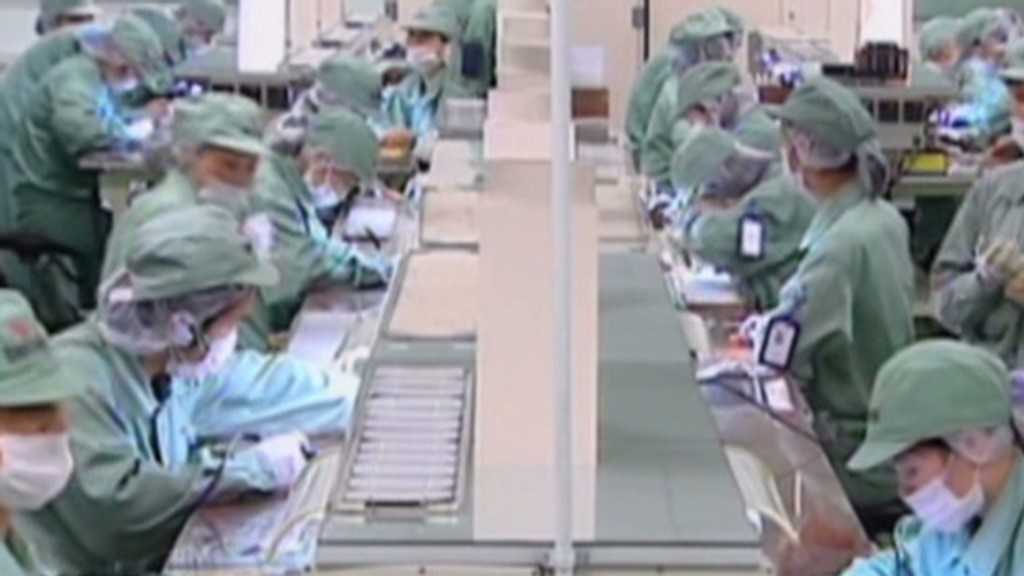 Analysts say Europe's decision to start with a lower tariff will delay the pain for Chinese manufacturers and mounting opposition to the tariffs from some EU states, including Germany, could force the European Commission to negotiate a deal before the higher rate kicks in.
If that doesn't happen, and the Chinese decide to retaliate with tariffs on wine, that would deal a significant blow to European producers. Chinese consumers have developed a taste for wine in recent years, and the country is providing a key growth market as sales lag in Europe.
China is France's third biggest export market for wine after the U.K. and U.S., and sales to China rose by 20% last year.
Related story: Wine windfall for the French state
Former British Prime Minster Tony Blair, who was forced to navigate a trade dispute between his home country and the United States over cashmere sweaters more than a decade ago, said Thursday at the Fortune Global Forum that protectionism is seldom a good policy.
"These types of disputes are not unknown even between friendly nations," Blair said. "These things happen. We just have to get over them and resolve them."
The latest actions by China and the EU are playing out against an evolving trade landscape in which China, the United States and other countries are jockeying for power in Asia.
A slew of trade agreements are currently being negotiated, with the United States working toward the Trans-Pacific Partnership, a pact that many analysts in China view as a hedge against growing Chinese influence.
At the same time, China is pursuing a its own objectives and increasing its engagement with international trade arbiters.
"China is having to learn to live within a rules-based body like the World Trade Organization, and to make sure their [trade] cases are less frivolous than they were before," said Huntsman. "The onus is on them more and more to ensure that they've got trade cases that are grounded in reality."
-- CNNMoney's Mark Thompson contributed to this article