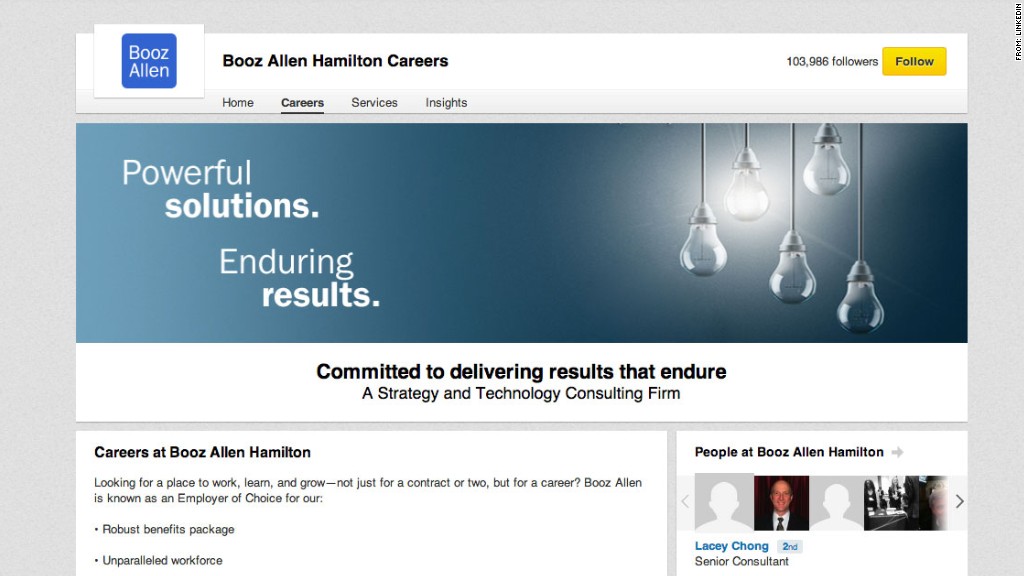 Life at Booz Allen Hamilton, the consulting giant where Edward Snowden worked for three months, seems pretty grand.
The firm pays well and work/life balance tips in employees' favor, according to 1,500 employee reviews on career research website Glassdoor.
"Flexible work schedule, smart coworkers," crowed one senior consultant in San Diego. "The resources are unlimited," an associate at the firm's McLean, Virginia headquarters commented. Another associate, who worked there for more than eight years, said that everyone at the McLean office gets their own office -- "Yes, no cubicles!"
There are also wine tastings, hula lessons and ice cream socials. Booz Allen (BAH), which made Fortune's 100 Best Companies to Work For list several times in the last decade, draws 99% of its revenue from the federal government, working on areas like cyber security and technical support.
Related: Booz Allen Hamilton in spotlight over leak
Hundreds of reviews from some of the firm's 25,000 employees noted that the nearly 100-year-old company has a generous savings plan and lets employees work flexible hours, or from home. Nearly 75% workers who reviewed Booz Allen said they would recommend the company to a friend as a place to work.
The average Booz Allen consultant makes about $60,000 per year, while a lead associate earns a base salary of nearly $130,000, according to Glassdoor data.
Snowden, who was stationed in Hawaii before blowing the whistle on a government surveillance program, was making about $200,000 a year, according to The Guardian. The 29-year-old former technical assistant for the CIA did not graduate from high school, according to the report.
Related: Booz Allen stock tumbles on leaker news
Other Booz Allen employees noted that such lack of credentials is not uncommon.
A senior consultant who worked at Booz Allen in Washington, DC wrote that individuals with no degrees could make those with a graduate degree "feel less of a person."
"I had one man say to me, 'I didn't go to some fancy school and get a degree and get handed a job. I have a high school diploma and that's all I need," he wrote.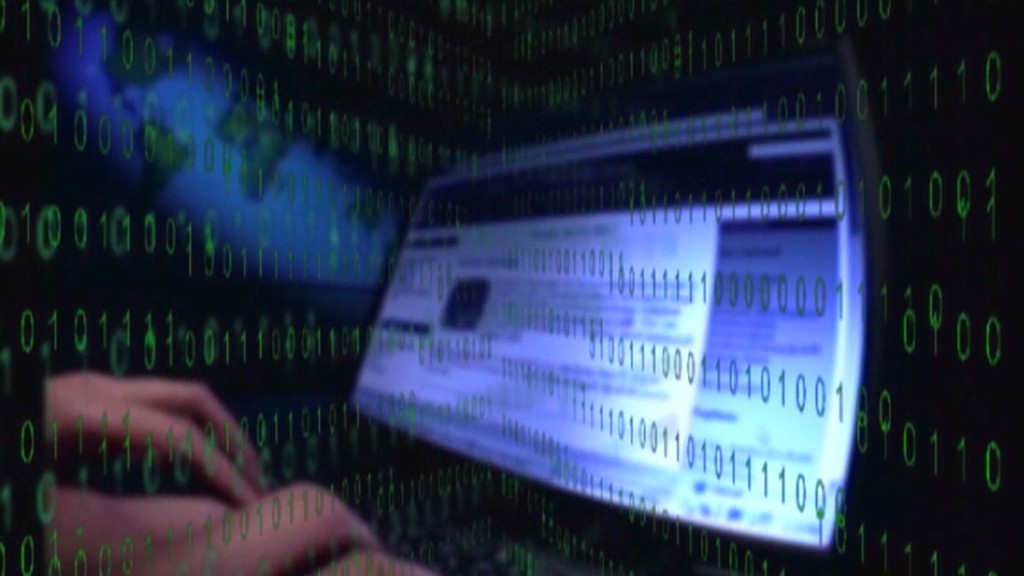 Handling the kind of sensitive or classified information that Snowden revealed did not come up in the reviews.
But one consultant said a Booz Allen interviewer had asked: "Please tell us about a large amount of data you've collected, processed, and then packaged into a deliverable. Walk us through the process."