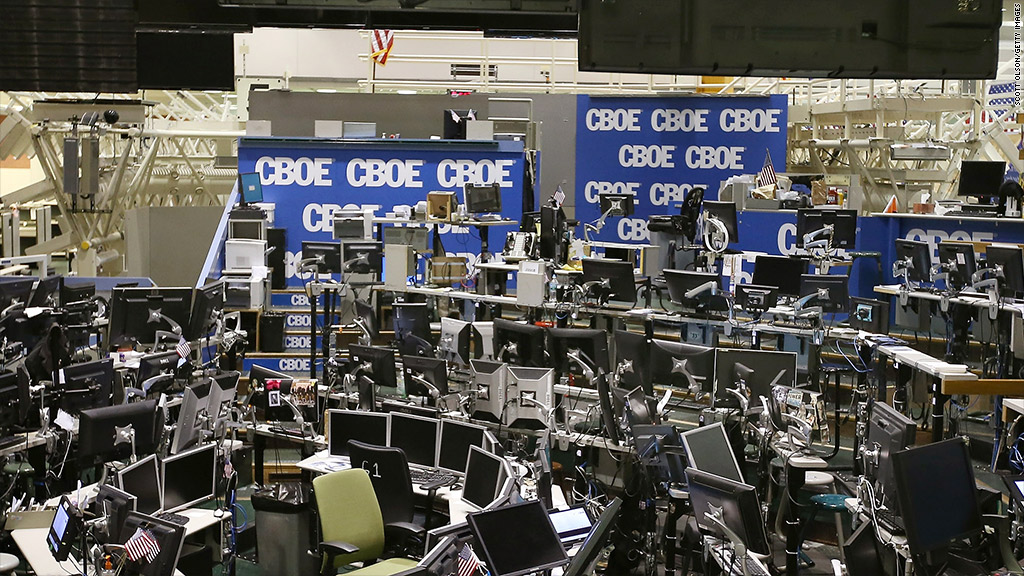 The Chicago Board Options Exchange will pay a $6 million penalty after allegedly failing to police abusive short-selling, the Securities and Exchange Commission announced Tuesday.
The CBOE (CBOE) is the largest U.S. options exchange, offering options for stocks, indexes and exchange-traded funds. The SEC accused the exchange, designated as a self-regulatory organization, of failing "to enforce or even fully comprehend rules to prevent abusive short selling."
The case marks the first time an exchange has faced a financial penalty "for violations related to its regulatory oversight," the SEC said.
According to the SEC order, the CBOE failed to properly investigate allegations that a member brokerage was involved in illegal short selling. That brokerage firm, optionsXpress, was charged by the SEC last year with using sham transactions to avoid making good on its short-selling obligations.
Related: Sleepy bank clerk's $293 million error
The CBOE failed to cooperate with the SEC investigation in that case, and also failed to adequately enforce several other rules between 2008 and 2012, the commission said.
"The proper regulation of the markets relies on [self-regulatory organizations] to aggressively police their member firms and enforce their rules as well as the securities laws," Andrew Ceresney, the SEC's co-director of enforcement, said in a statement.
The CBOE, which settled without admitting or denying the allegations, said it had cooperated fully with the SEC investigation.
"All actions either required or recommended by the SEC, as well as those resulting from our rigorous self-review, have been or are now being implemented," the exchange said.
Last month, the Nasdaq (NDAQ) agreed to pay a $10 million SEC penalty over its mishandling of the Facebook (FB) IPO last year, the largest penalty ever for an exchange.