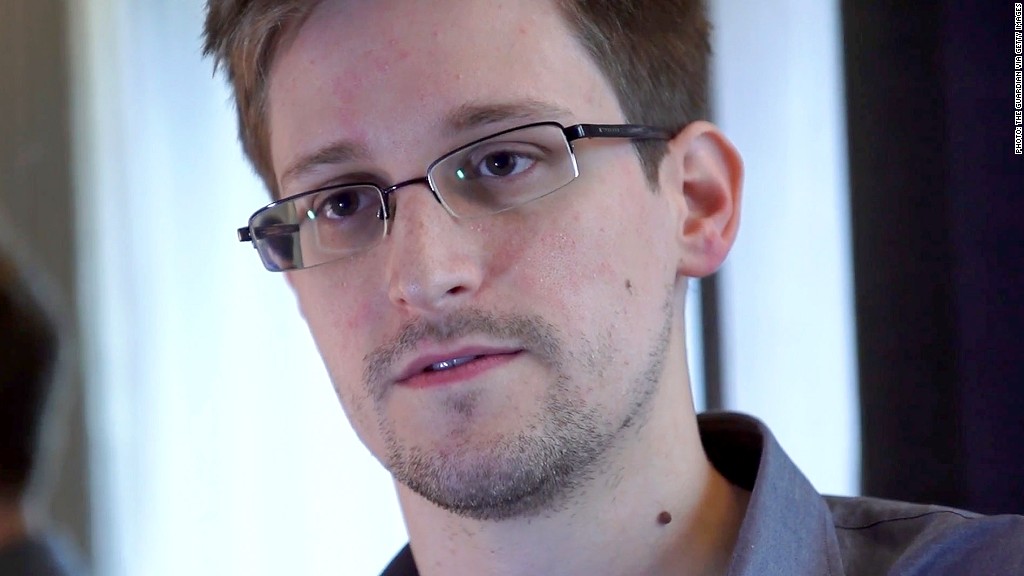 The firm Booz Allen Hamilton has fired Edward Snowden, the 29-year contractor who exposed the National Security Agency's phone and Internet monitoring program.
Booz Allen, in a statement Monday, also confirmed reports that Snowden was an employee of the firm for less than three months, working in Hawaii. The firm said he was paid an annual salary of $122,000, a figure substantially less than the $200,000 that has been previously reported.
Booz Allen reiterated again that it was shocked by the reports that one of its employees was the leaker and that the company was working with authorities on the criminal investigation.
Related: Uncle Sam's outsourcing tab - $517 billion
Snowden told the British newspaper the Guardian that he revealed the extent of the NSA's collection of telephone and Internet data because he believed the program to be "an existential threat to democracy."
Related: What Snowden's former co-workers say about Booz Allen
Booz Allen's corporate careers Web site currently lists a job posting for a systems administrator, junior job, based in Hawaii. Booz Allen spokesman James Fisher said he could not comment on the posting or say anything beyond the statement about Snowden.
Snowden's leak poses problems for Booz Allen, which gets 99% of its revenue from a variety of government contracts, providing cyber security services and technical support for both intelligence and defense agencies as well as civilian branches of government.
Shares of Booz Allen (BAH) tumbled on the news of Snowden's role, closing down 2.6% on Monday, and continued to decline on Tuesday.